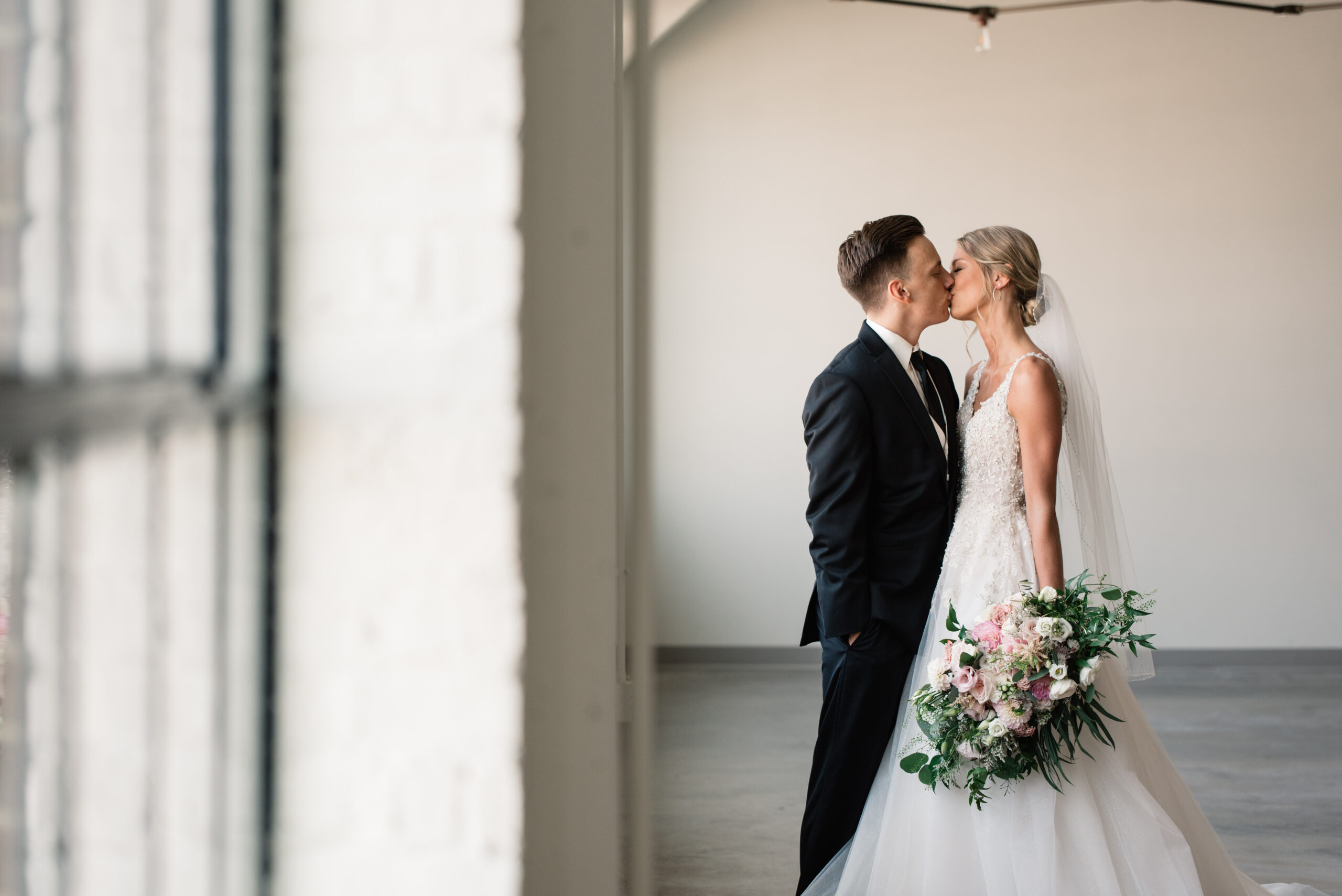 The Best Cedar Rapids Wedding Venues
A Photographers Guide to Cedar Rapids Wedding Venues
For all you recently engaged couples out there, here is a list of our favorite Cedar Rapids wedding venues! Choosing a venue is usually the first step in the wedding planning process and it can be overwhelming! And as wedding photographers, we have been to A LOT of wedding venues! There are so many things to consider: budget, guest list, if you want to be indoor or outdoors, style and location just to name a few. Hopefully this curated list helps jump start your search on finding the perfect wedding venue in Cedar Rapids for you to say 'I do!'.
In no particular order, here are a few of our favorites:
The Olympic South Side Theater
For The Elegant Couple
Another brand new wedding venue, The Olympic Southside Theater is located in NewBo District near downtown Cedar Rapids. The event space is newly renovated with a modern elegant style while keeping the original historic charm of the brick building it's housed in. The space offers seating for 300 people, an upstairs mezzanine, getting ready suites, stage and a full service bar. You can use the stage at the NewBo City Market next door for an outdoor ceremony and the entire neighborhood provides plenty of photo ops. You can hop downstairs for quick coffee at Brewhemia or take your bridal party to Caucho for a celebratory cocktail on the patio!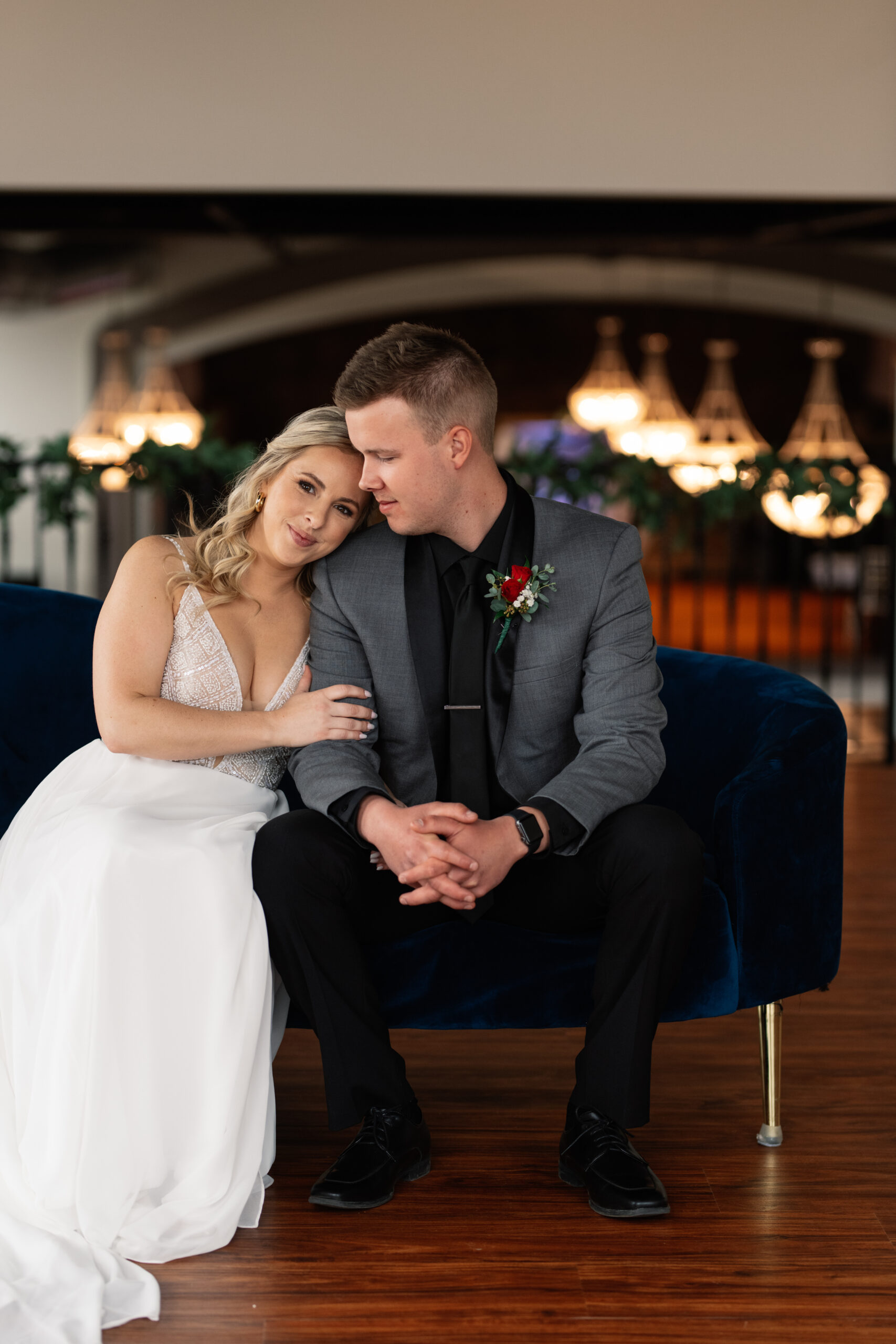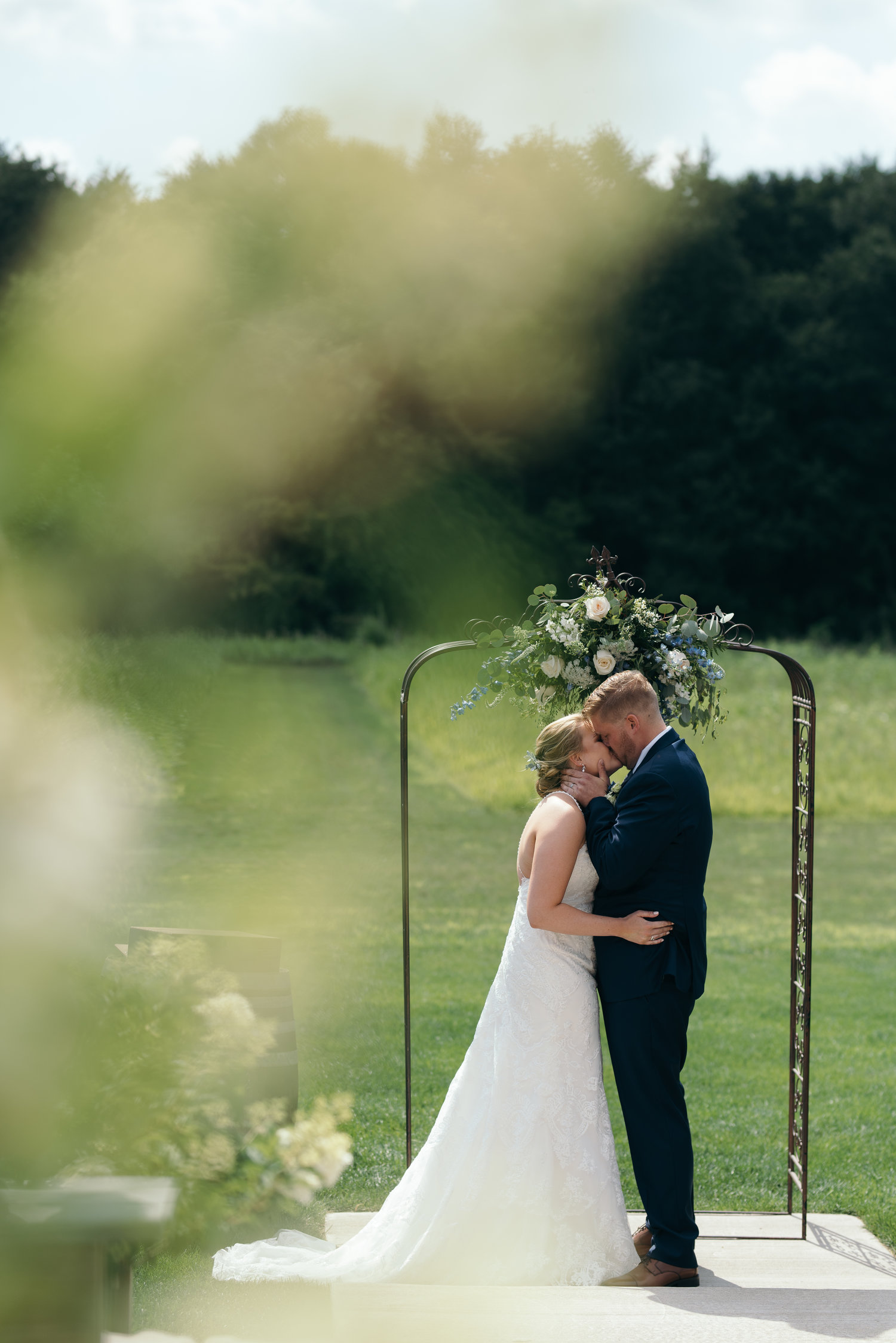 Ashton Hill Farm
For the modern rustic couple
If you love the light and airy style, Ashton Hill Farm is the perfect wedding venue! It's a 'one stop shop' kind of deal, meaning it's perfectly set up to have your entire wedding in the same place from getting ready in the morning, to your ceremony and through your entire reception. With two getting ready suites, an outdoor ceremony space, an indoor reception hall that holds up to 300 guests, an outdoor patio, and an upstairs loft, you'll surely have enough space for all of your family and friends. The rental also includes tables, chairs and linens.
If you're looking to get out of Cedar Rapids for your wedding, check out their newly built venue in Galena, Illinois!
Eastbank Venue
For the Urban Sophisticated Couple
Located in downtown Cedar Rapids, Eastbank Venue has tastefully renovated the old Smulekoff's building into a modern urban wedding event space while keeping plenty of its historic charm. With over 14,000 square feet of space, Eastbank can seat up to 475 guests, perfect for larger weddings! With features like exposed brick walls and floor to ceiling windows, there's not much you have to do to make this space beautiful. The venue also provides dining tables, imported Italian dining chairs, floor length linens, china and flatware. Eastbank is effortlessly elegant!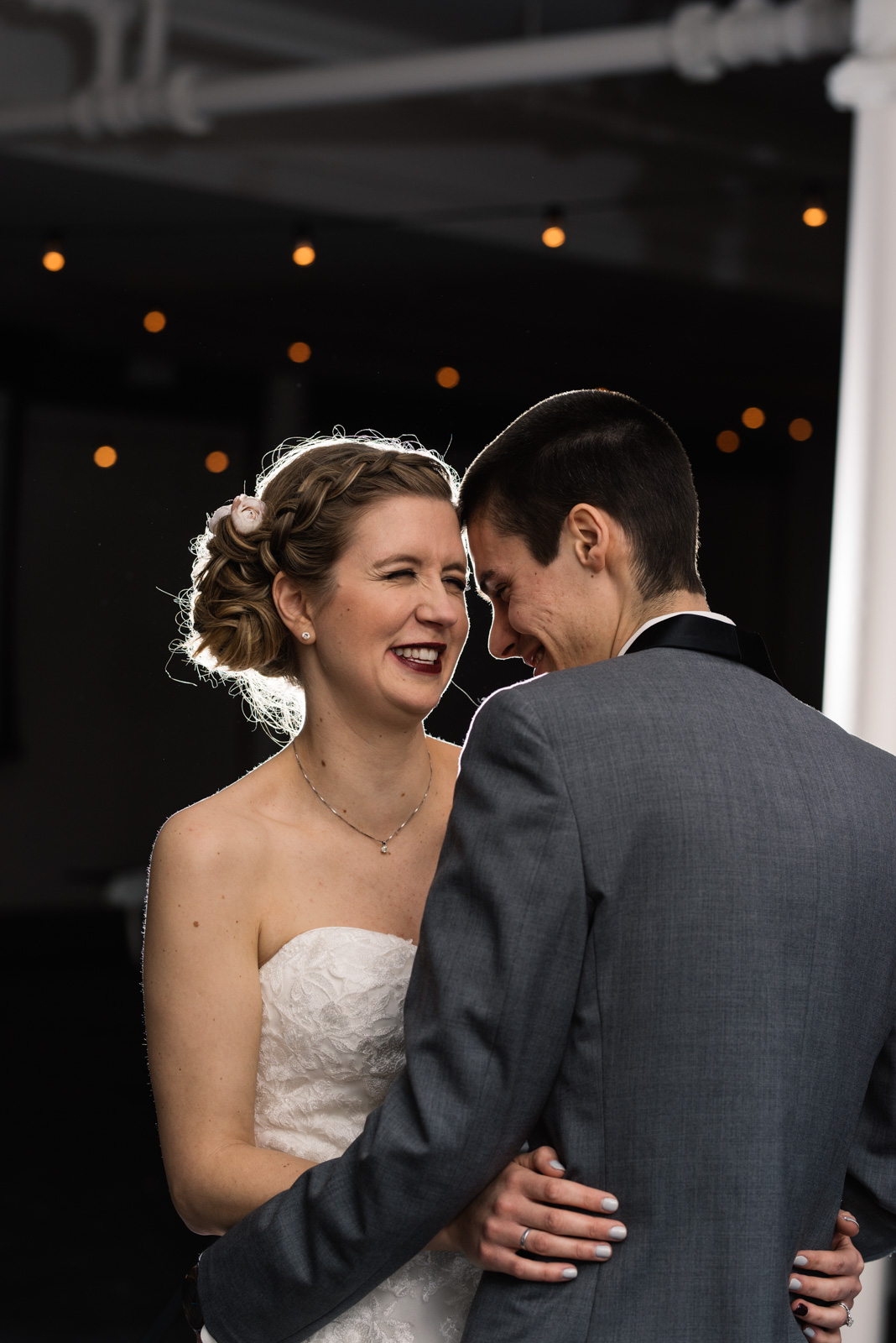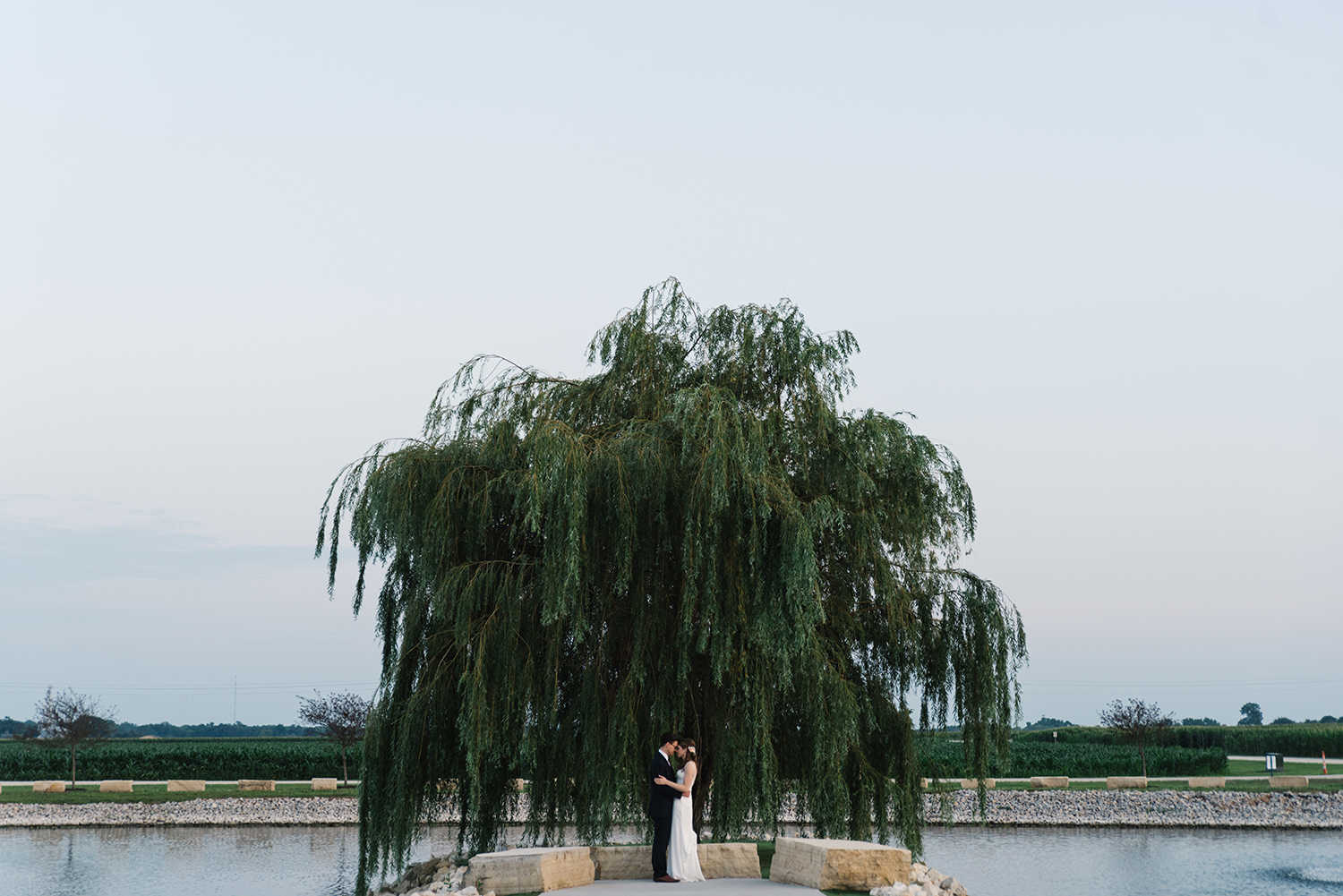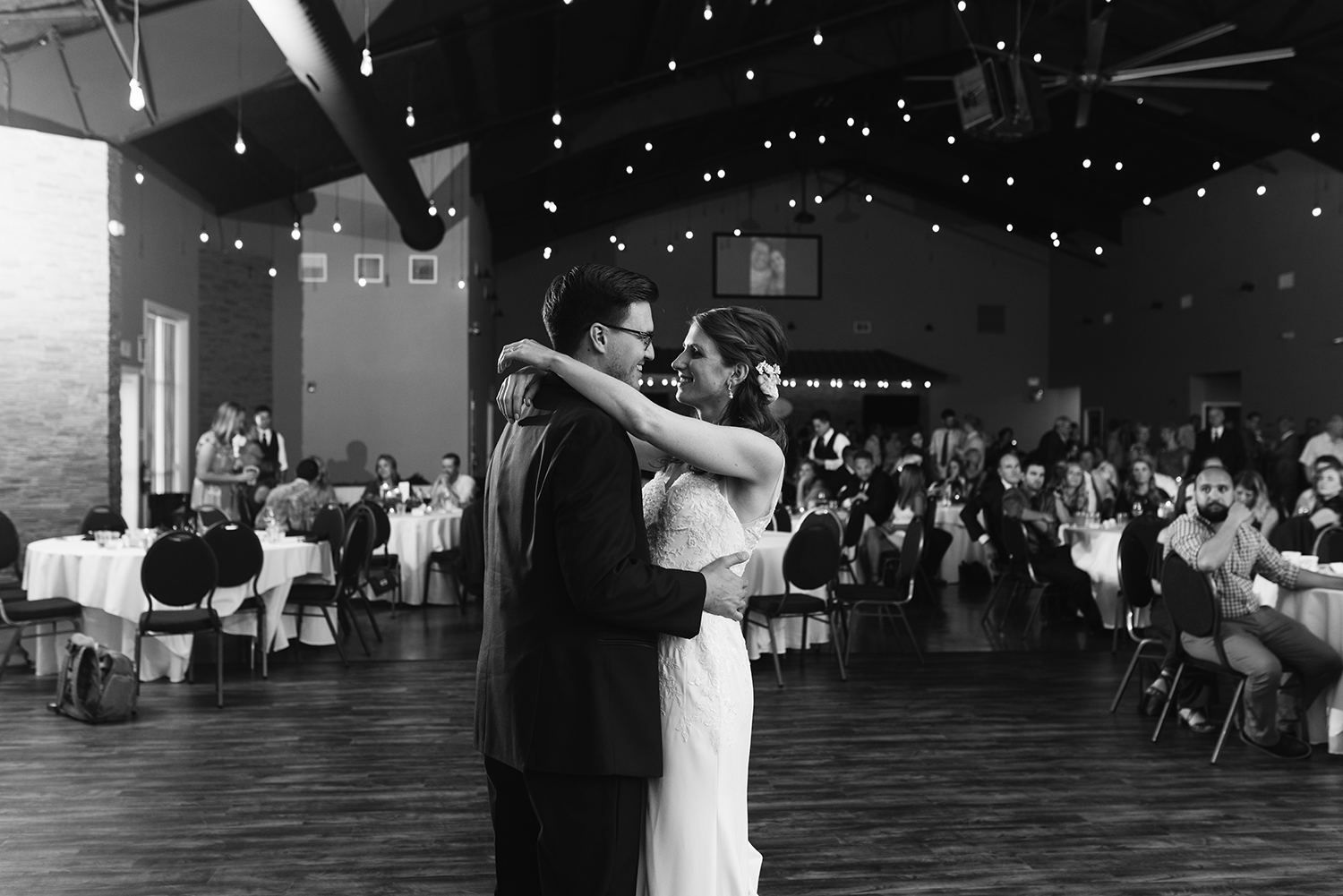 Epic Event Center
For the Modern Couple
One of Cedar Rapids' newest wedding venues, Epic Event Center offers high ceilings, modern design, romantic lighting and a full service bar. With 11,000 square feet of space, you can seat up to 400 guests with plenty of room for a dance floor. Some of our favorite features are the willow tree and pond that make for a great space for portraits, and the gazebo and patio area for an outdoor ceremony.
The Hotel At Kirkwood
For the classic formal couple
If you love classic hotel ballrooms, the newly built and modernly designed space at The Hotel at Kirkwood might be just what you're looking for. With classic black and white decor, it's sure to make the perfect backdrop for any wedding. You can get ready in the presidential hotel suite, or any of the conference rooms. They also have an outdoor and indoor ceremony space, a beautiful entry way for a cocktail hour, and a spacious ballroom for your reception. On top of all of that, they have the most incredible food! Your guests will not walk away hungry!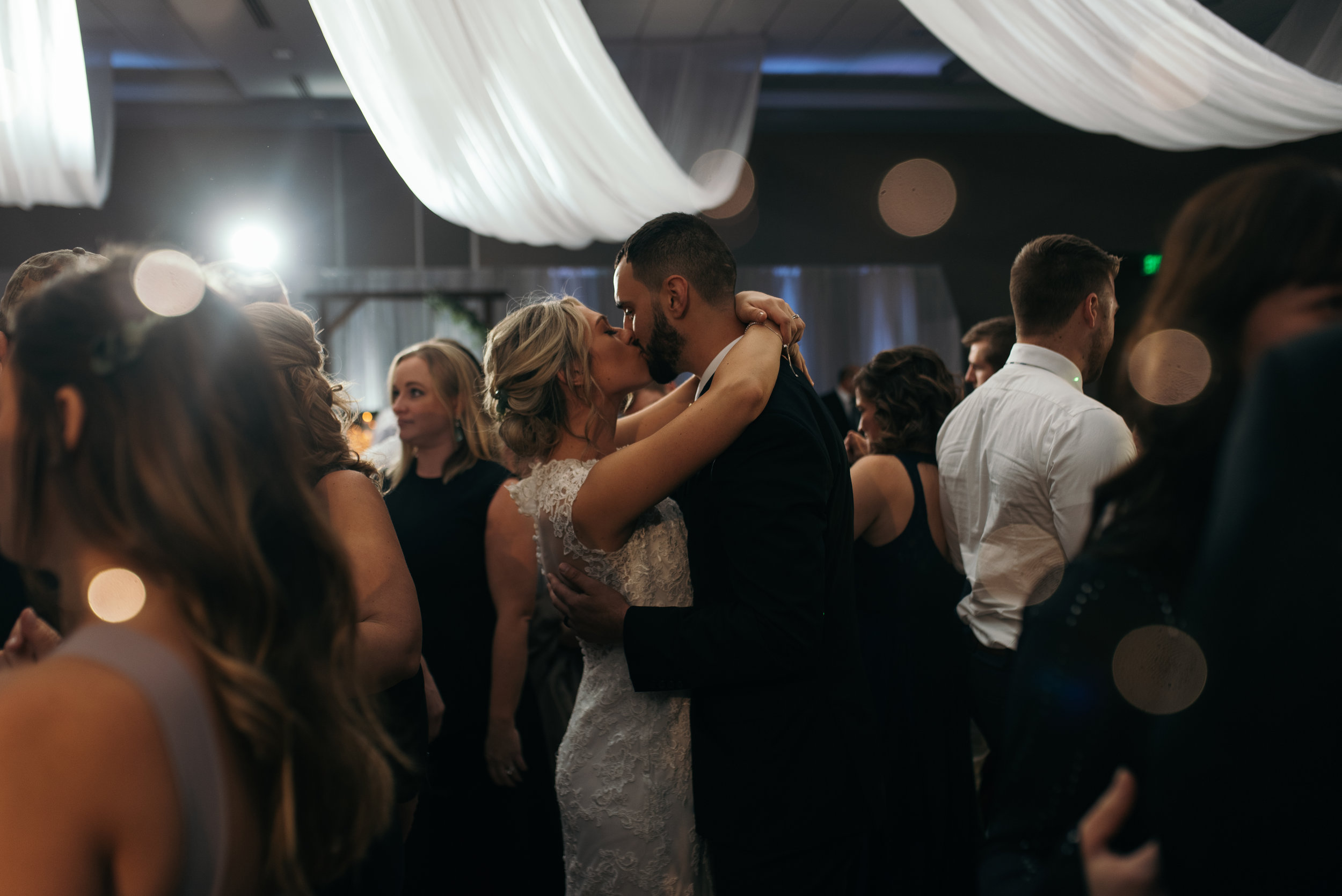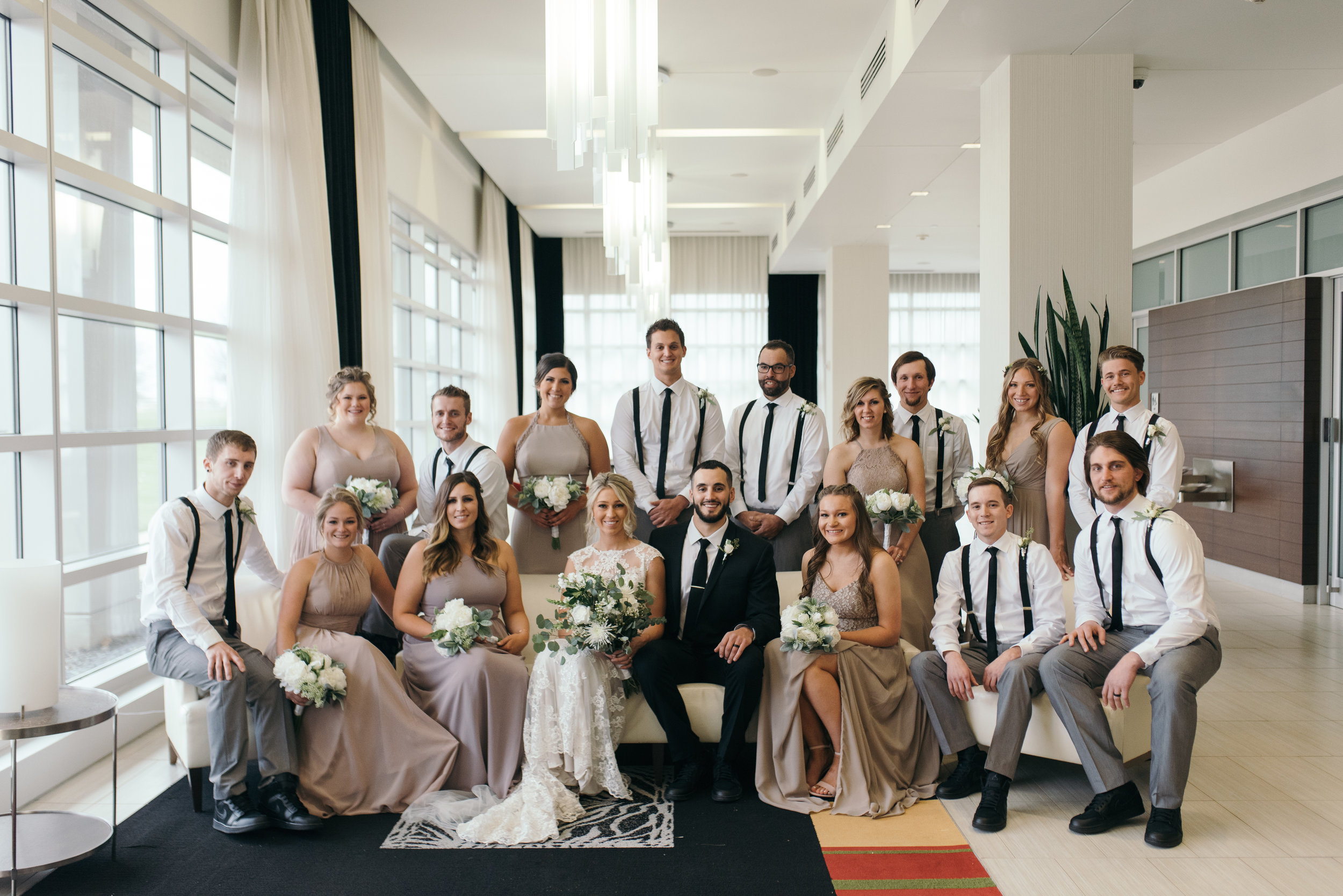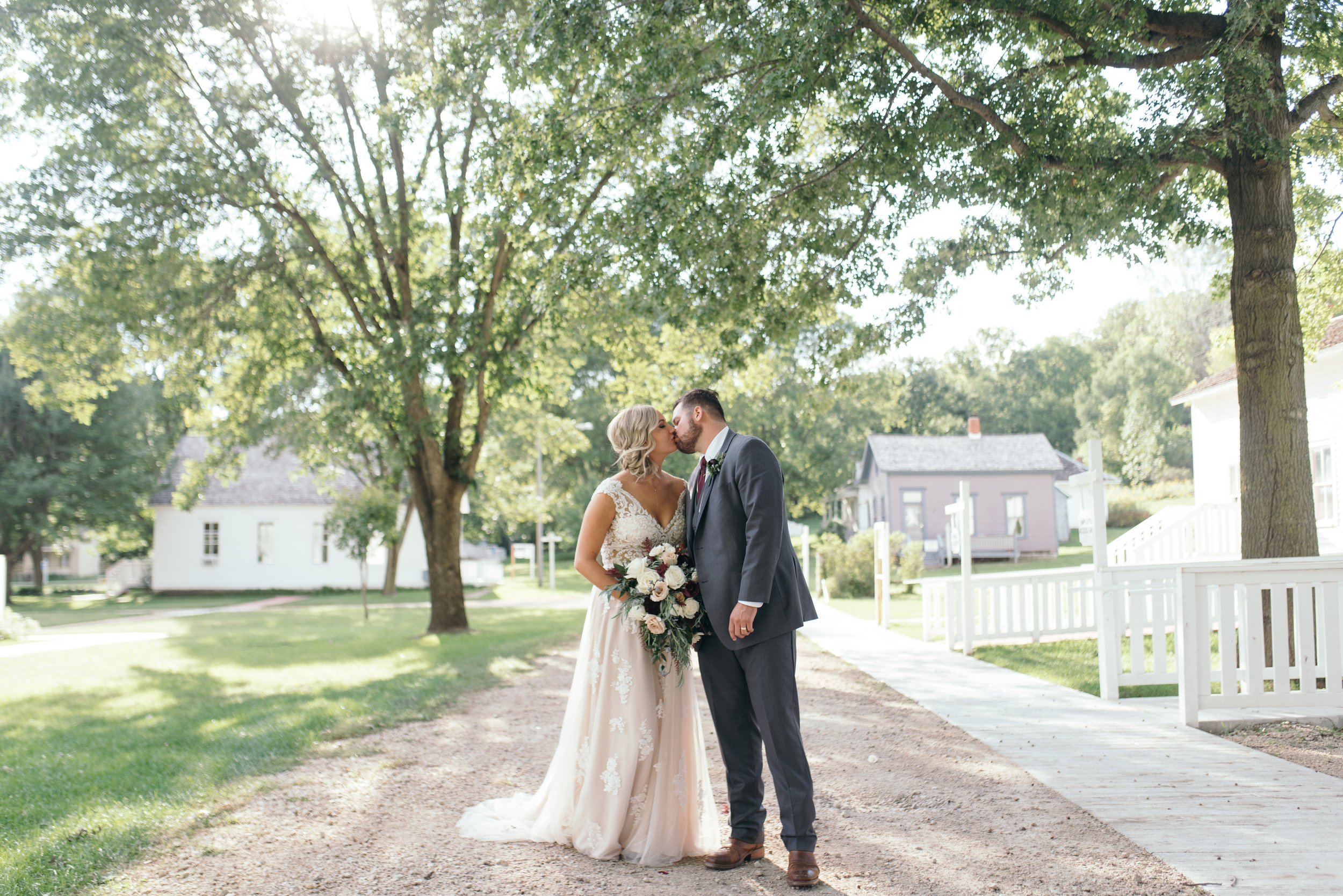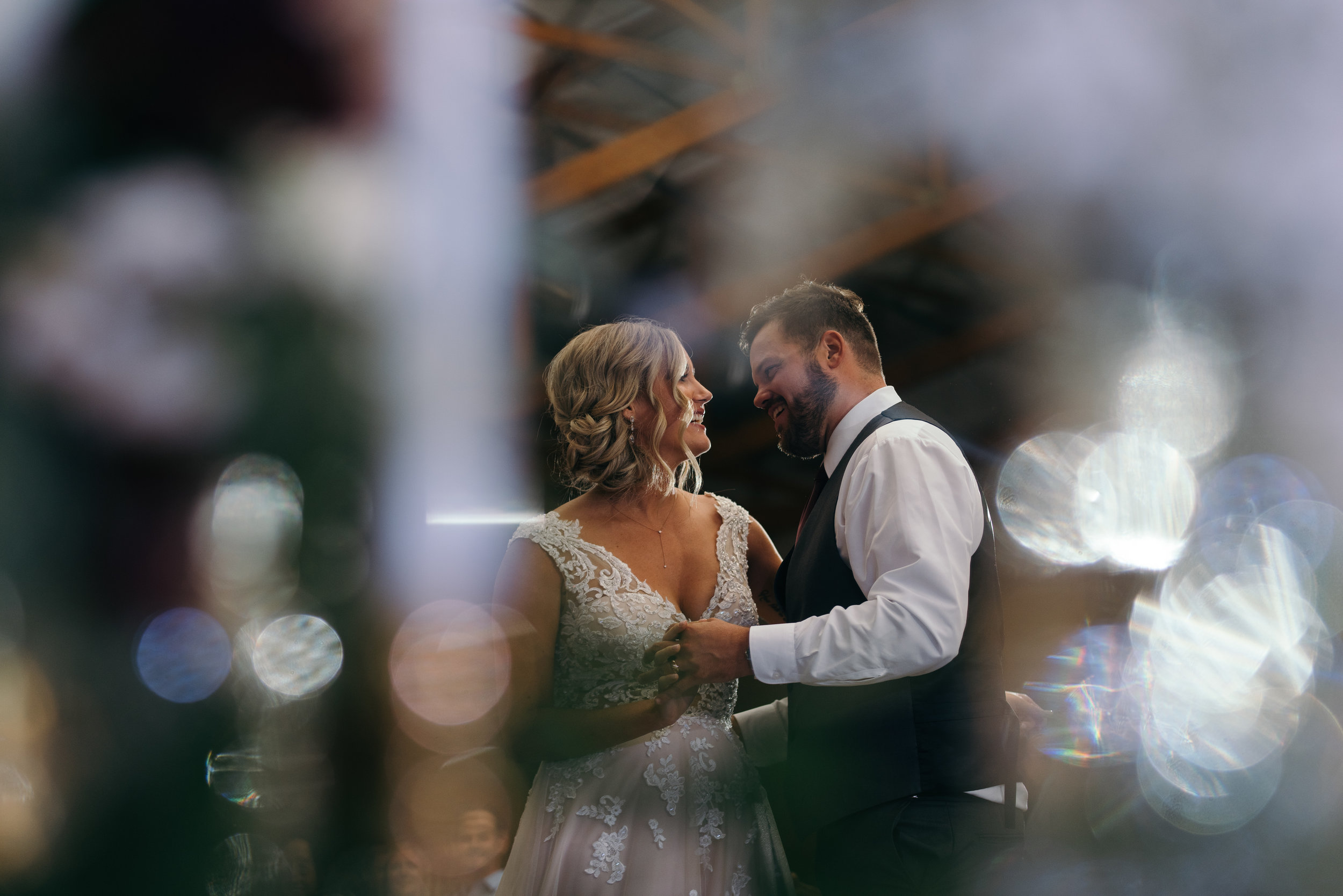 Ushers Ferry Historic Village
For the Couple Who Loves Historic Charm
If you're from Cedar Rapids, you probably remember taking a field trip to Ushers Ferry Historic Village during your elementary years. But wow, this place makes for a beautiful wedding venue! Located on 10 acres of land in Seminole Valley, it is a recreated town from the turn of the 20th century full of quaint historical buildings, including a small church perfect for small, intimate weddings. The large gazebo in the center of the space is beautiful for outdoor ceremonies and a newly renovated lodge seats up to 300 guests. Ushers Ferry has endless outdoor and indoor options for taking pictures and your guests can freely tour the grounds between the ceremony and reception. If you love the outdoors and the historical charm of Cedar Rapids, Ushers Ferry is a great option for both your wedding ceremony and reception!
Cedar Ridge Winery
For the Wine Connoisseurs
Ok, you don't have to be an actual wine connoisseur to know that Cedar Ridge Winery and Distillery has delicious wine and beautiful vineyards. This is the perfect spot for smaller, more intimate weddings. If you want an outdoor wedding, you can set up on the patio with the vineyards as your backdrop. Talk about picture perfect! For the reception, they have a spacious room with seating for up to 200 people. One of the best features are the large sliding doors that open up to make it feel like your reception is outside. Additionally, they provide all the wine, beer, spirits and catering for your wedding. Double high fives for homemade brick oven pizza and local wine!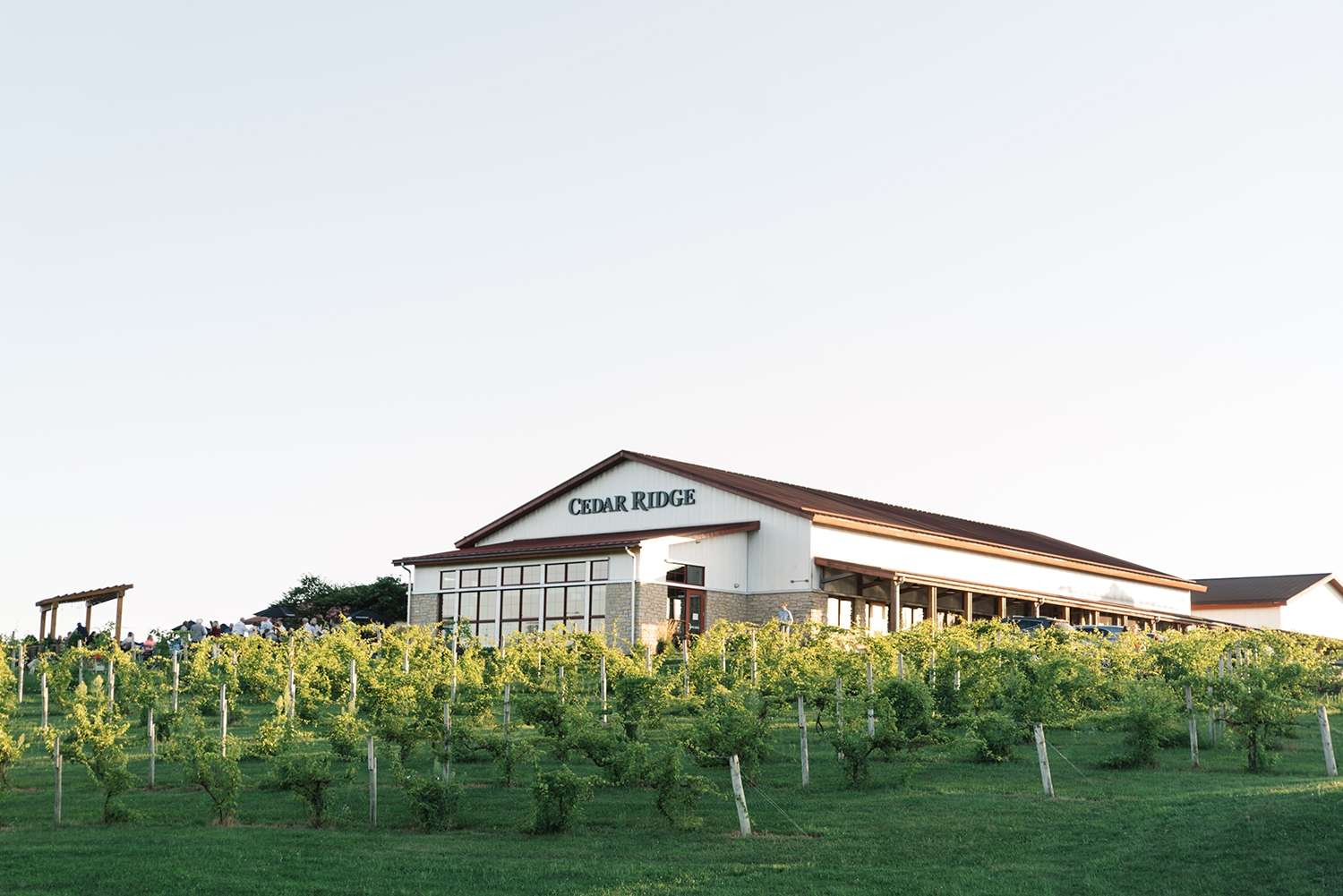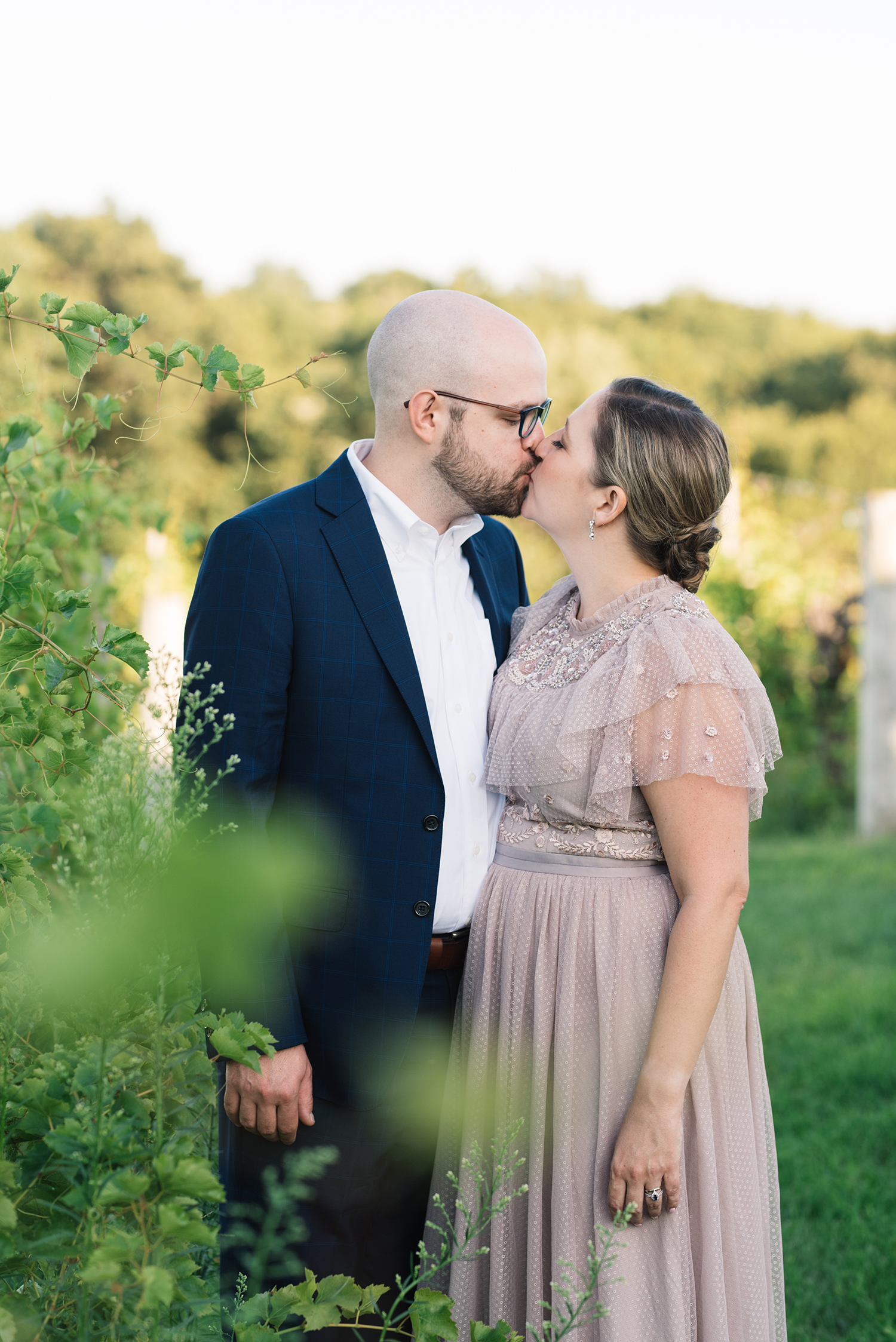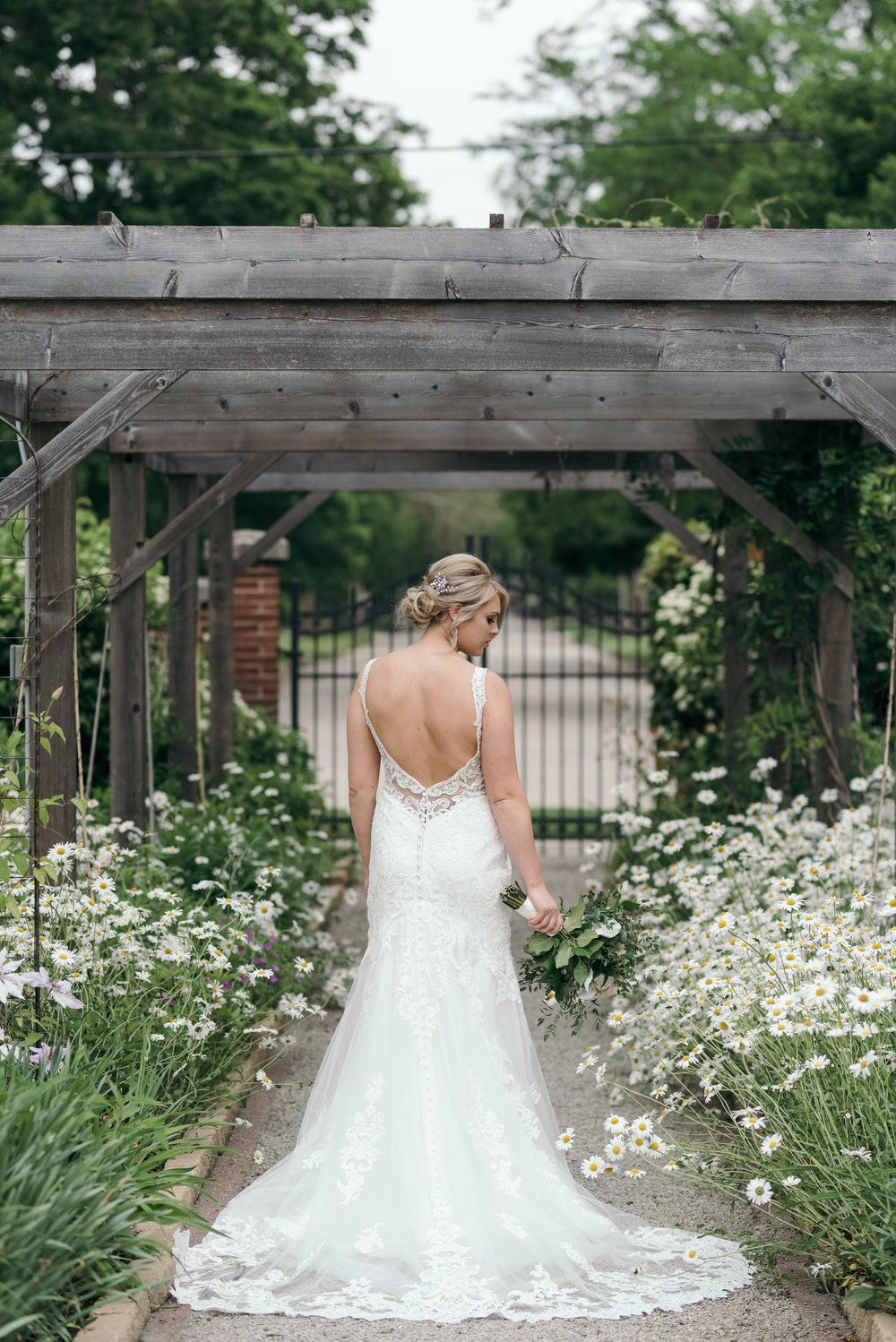 Clark Alumni House at Coe College
For The Kohawk Couple
Even if you aren't a Kohawk, Clark Alumni House at Coe College is a great place to host your wedding! The entire campus is beautiful, with countless historic buildings, trees and courtyards for taking bride and groom, bridal party and family portraits. The Alumni House has 4 guest suites, large conference rooms for getting ready and a reception hall for that opens to a terrace. The terrace overlooks a formal English garden with a water fountain, perfect for an outdoor wedding ceremony. It's full of beautiful flowers and completely secluded from the rest of campus.
National Czech & Slovak Museum & Library
For the Cedar Rapids Natives
Whether you're having a small or large wedding, The Czech Museum in Czech Village, Cedar Rapids is an iconic landmark to host your wedding. With historic architectural detail and a spacious reception hall, this space is definitely unique to any other wedding venue in the area. Being located in historic Czech Village, you can hop down the street to take photos at the gazebo or grab a celebratory beer with your bridal part at Lion Bridge Brewing Company.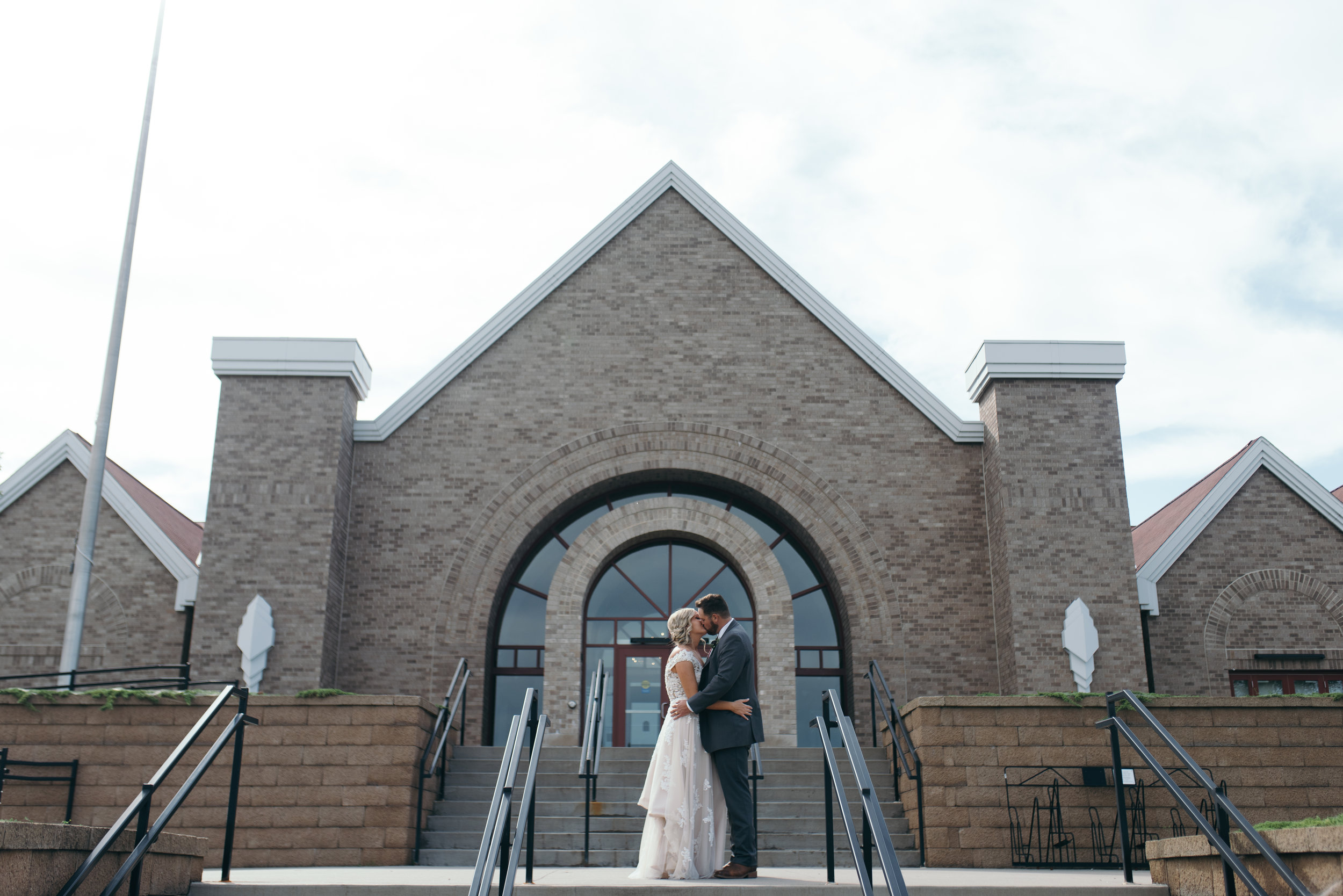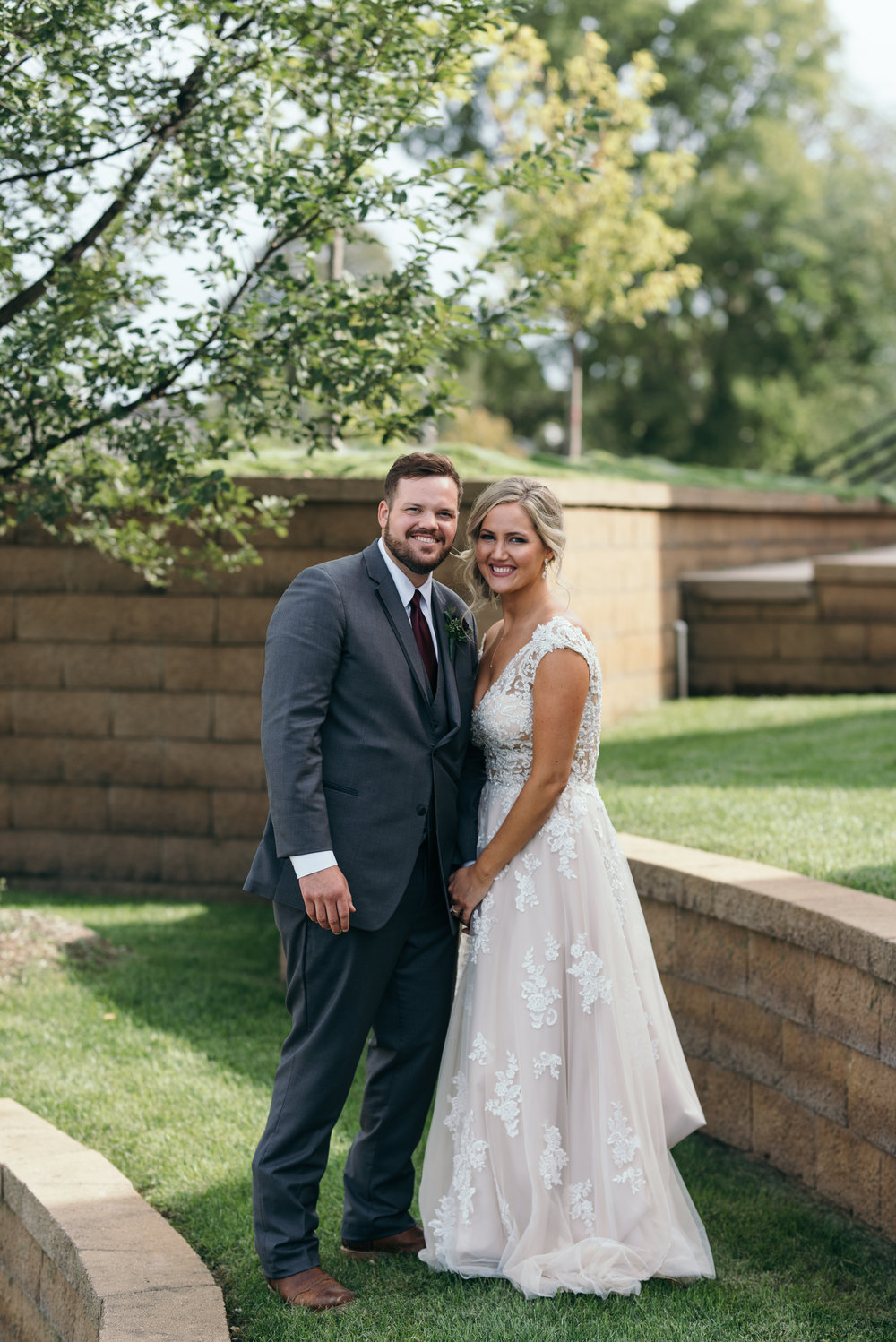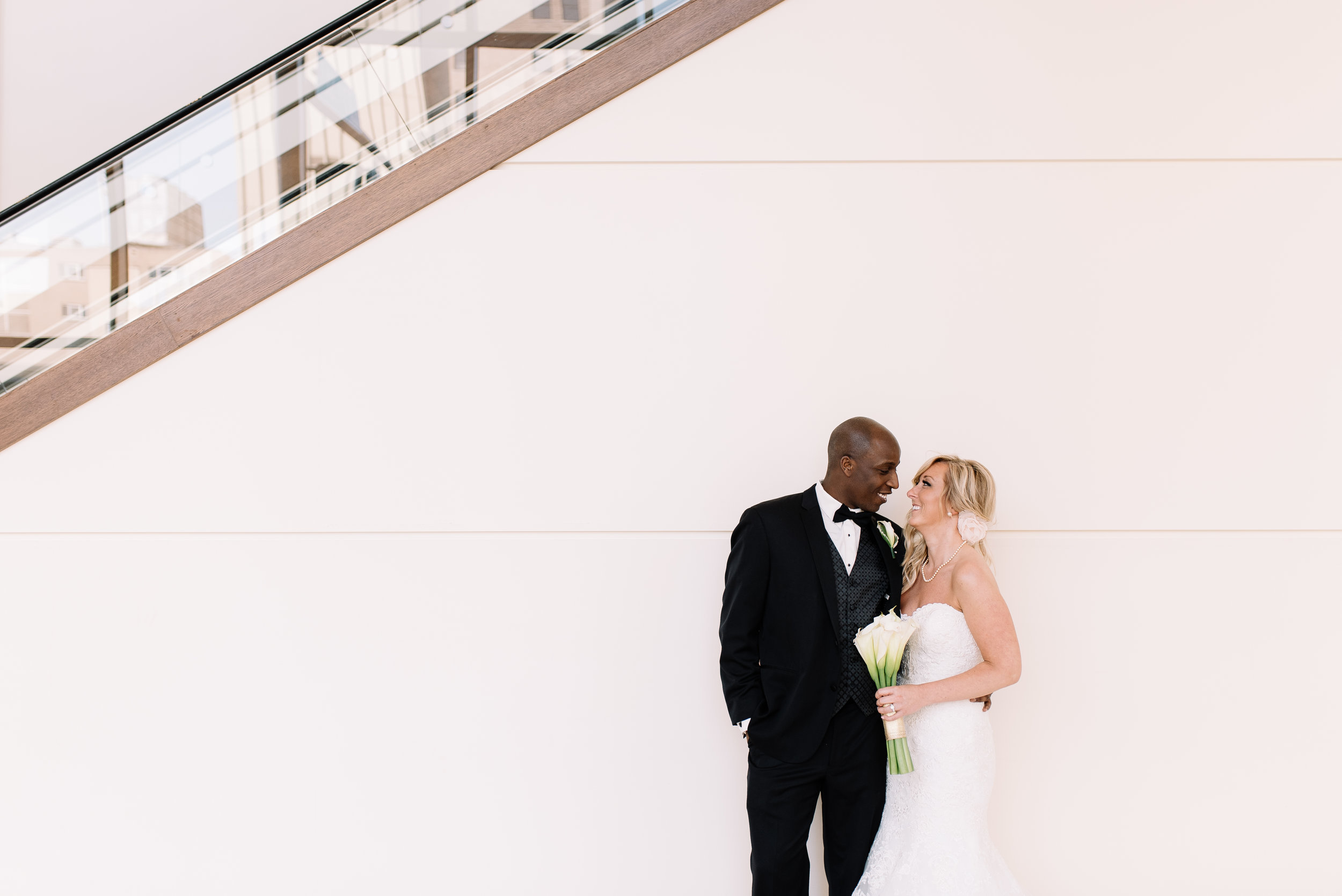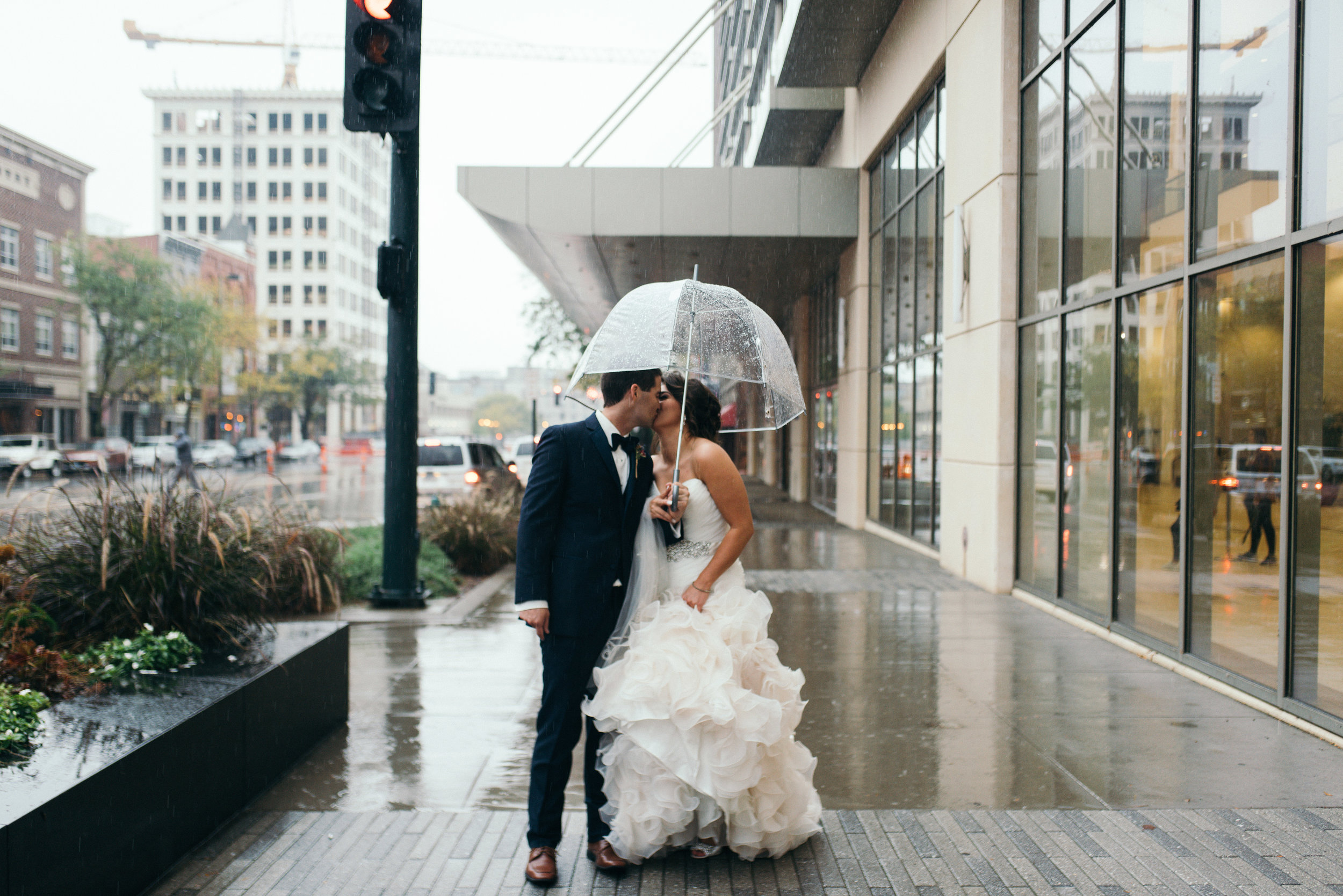 DoubleTree Hotel
For The Traditional Couple
If you're looking for a traditional hotel reception, the DoubleTree Hotel in downtown Cedar Rapids is a great option! With a spacious reception hall, in-house catering, and plenty of rooms for your out of town guests to stay in, this place has everything you could need! Additionally, it's conveniently located downtown near plenty of restaurants and bars, historic Cedar Rapids churches and beautiful old buildings perfect for photo opportunities.
For the Modern Industrial Couple
Opening up in the fall of 2020, The HarMac wedding venue in downtown Cedar Rapids is bound to become a popular place to say 'I do!' Featuring exposed brick walls and tons of natural light, it can easily be transformed into the wedding of your dreams! The space is large enough to host both your ceremony and reception for up to 400 guests with additional space to get ready ready in. And with it's prime location downtown, you're walking distance to local bars, hotels and endless places to take pictures!