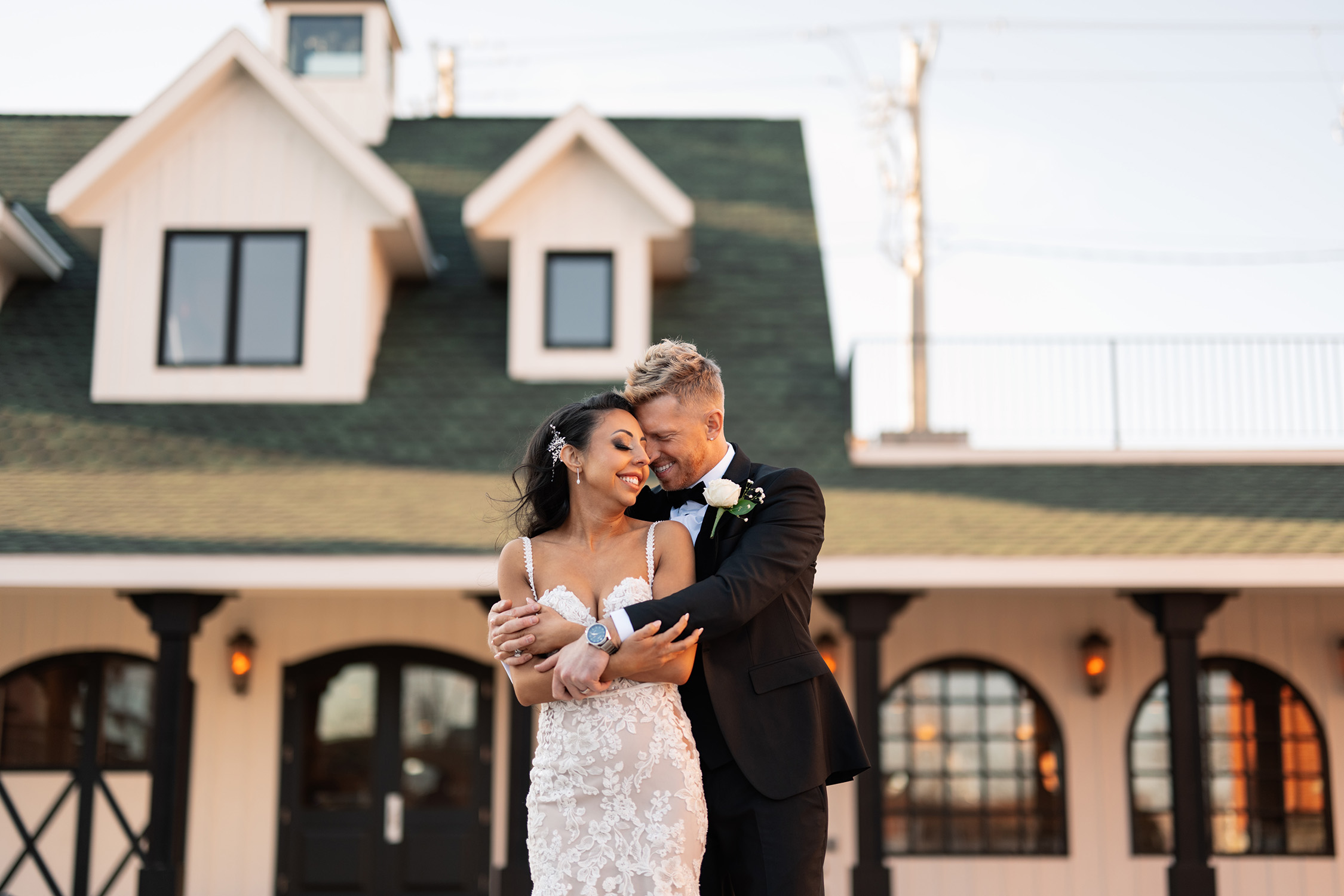 Cedar Rapids Wedding | The Carriage House | Ashley + Steven
—
Venue: The Carriage House
Design and Planning: Anne & Ellis
Decor: 11:11 Event Co.
Photography: Forever Green Studios
Videography: Travis & Joni Films
DJ: Nathan Kabat
Hair & Makeup: Kendra Aarhaus
Floral: Ella Bank Blossoms
Catering: Peppercorn Food Company
Jewelry: Kay Jewelers
Balloon Backdrop: Poppin' Parties
Cheesecake: Sweet Cheesecake
Cake Pops: Magnolia Bakery
Signage: Allegra Iowa City
We are SO excited for the opening of this new venue – the beautiful Carriage House in downtown Cedar Rapids! The Carriage House was built in the 1880s and actually served as a place to house horses and carriages. It has now been beautifully renovated to be a modern wedding venue while keeping the charm of the original build.
The floor to ceiling black framed windows provide stunning natural light, and the white wanes coating on the walls serves as a beautiful backdrop for weddings of any style.
We were lucky enough to photograph our first event at The Carriage House this past winter! Ashley and Steven celebrated 6 years of marriage with a vow renewal. Their son, Abe, was such a fun addition to the traditional couple portraits we usually take on wedding days! They held their ceremony upstairs in the loft, surrounded by candlelight and their closest family and friends. After eating a delicious pasta bar dinner provided by Peppercorn Food Company, they shared a 'first dance' with a song that Steven had written for Ashley. What a special moment! We loved every part of this day and can't wait to photograph more weddings at The Carriage House.