How many photos will we get?
A lot! There are a lot of factors that play into how many images you receive such as how many family photos we take, the weather, and how many hours you book us. On average however, you can expect to receive 75-100 images per hour that we are with you.
How many hours should we book?
For smaller, more intimate weddings, 6 hours of coverage works well. For the last details of getting ready through the highlights of the reception, we recommend 8 hours. For a more involved day starting from getting ready to a send off at the reception, we recommend 9-12 hours. If you're not certain, we can start with less coverage and add more once we have a concrete schedule of the day!
Do you travel for weddings?
We sure do! We love to travel both nationally and internationally. If you're thinking of getting married somewhere outside of Iowa, we'd love to come along!
When should we take our engagement photos?
Totally up to you! But we recommend 6-12 months before your wedding, depending on what season you'd like and if you're including a photo on your save the date.
How far in advance should we book you?
Booking is all based on availability. Popular dates (May – October) book quickly, so reach out as soon as you can!
When do we get to see our photos?
We know you're excited to see your photos, and we're even more excited to share them with you! You will receive an online gallery of high resolution images within 12 weeks of your wedding. Be on the lookout for a sneak peek!
How do we book you?
Yay! We're so excited you're interested! Hop over to our inquire page and fill out our questionnaire. If we have your date available, we'll set up a time to meet over coffee or talk on the phone and answer any and every question you have!
Have more questions? Shoot us a message and we can send you our fully detailed wedding guide!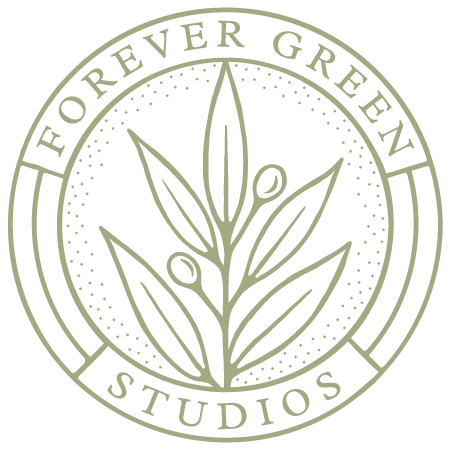 Forever Green Studios
© 2023
Cedar Rapids
Engagement & Wedding
Photographers