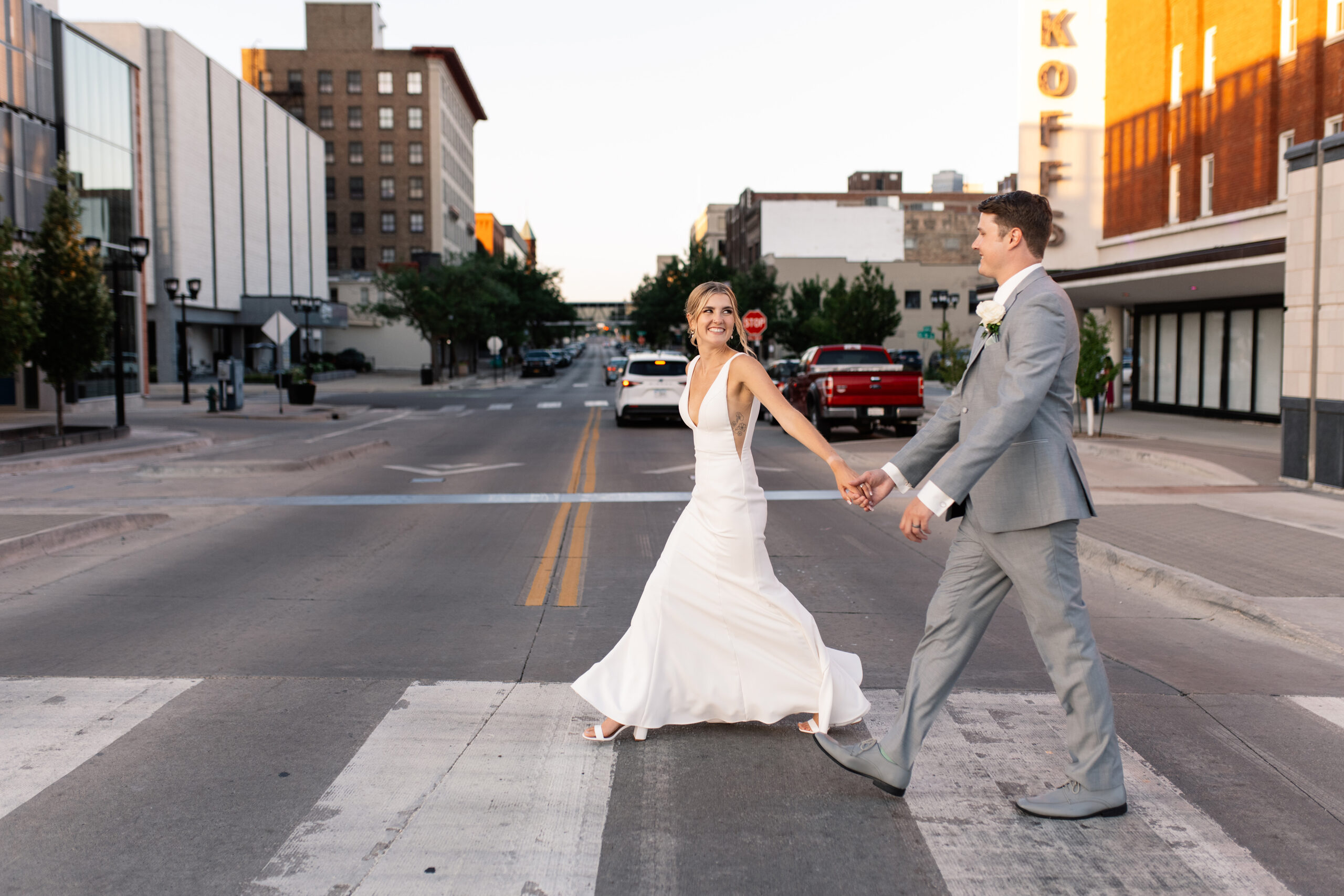 Cedar Rapids Wedding | Eastbank Wedding Venue | Erin + Chad
—
Venue: Eastbank Venue + Lounge
Photography: Forever Green Studios
Florals: Ellabank Blossoms
We were so excited to celebrate Erin and Chad's big day at Eastbank Venue + Lounge a few weeks ago! Their ceremony was held at St. Elizabeth Ann Seton Parish in Hiawatha. We have been to a lot of churches in our years as wedding photographers, but we've got to say, this is definitely one of our favorites in the Cedar Rapids area! There is so much natural light and beautiful woodwork, it made for a great spot for the first look and family photos.
With Eastbank being downtown, there are so many amazing photo spots that are either walking distance or just a short drive. We picked outside of the US Bank building where there are really cool columns. Outside of Eastbank is really beautiful as well so we were sure to hop outside during sunset for pictures with the original 'Smulekoffs' sign – an iconic name in Cedar Rapids!
Erin + Chad's style was so elegant and the whole day came together seamlessly. They both were able to have fun in front of the camera which made it easy for us to capture so many great moments throughout the day. We hope they love the photos for years to come!