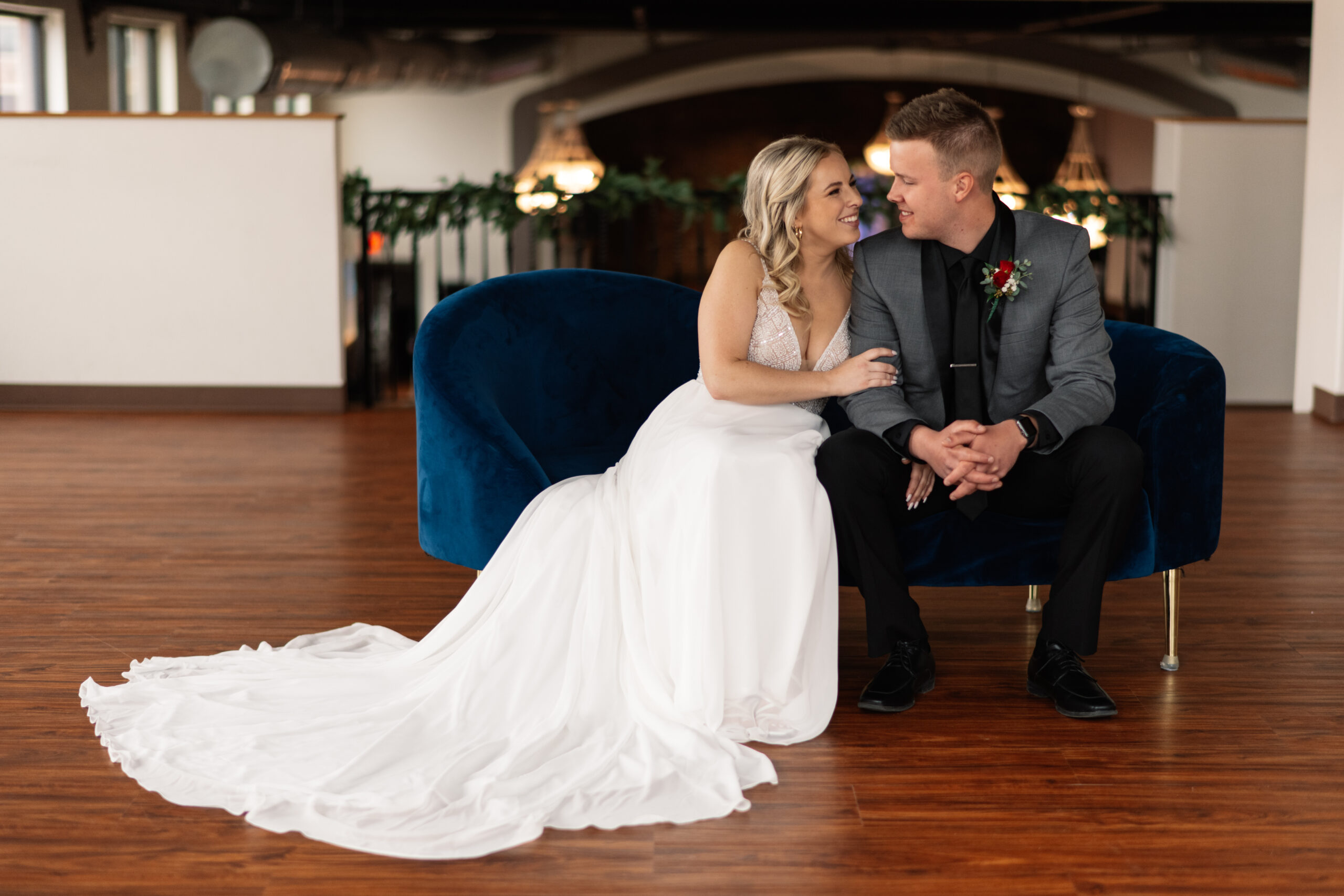 Cedar Rapids Wedding | The Olympic South Side Theater Wedding Venue | Jordan + Keegan
—
We kicked off our spring photographing Jordan and Keegan's wedding The Olympic South Side Theater in Cedar Rapids!
There were so many sweet moments on this wedding day. First, they had a live painter paint their first kiss! We thought this was such a fun and unique idea.
Then, Jordan & Keegan took a few minutes to themselves after saying "I do" to share some champagne and enjoy being married and we think it was the best idea ever. They cozied up on the blue velvet couch and watched the sun come down over the Newbo neighborhood. In the meantime, their guests were able to enjoy a drink at The Chrome Horse or Parlor City before coming back for dinner.
The dance floor got kicked off with Jordan and Keegan sharing their first dance on the stage of the Olympic with all their guests in the background. Congratulations Jordan and Keegan!