Where do we even start with Tim and Sadie's wedding? It was certainly a day to remember for so many reasons! With champagne popping as soon as we got to the room, we knew we were off to a good start. A few quick highlights from the day are the undeniable senses of humor that Sadie and Tim have, quite possibly the coolest and most fun bridal party you've ever seen, and the most epic dance party reception we have ever witnessed (you're going to want to scroll all the way to the end see the pictures from this one!)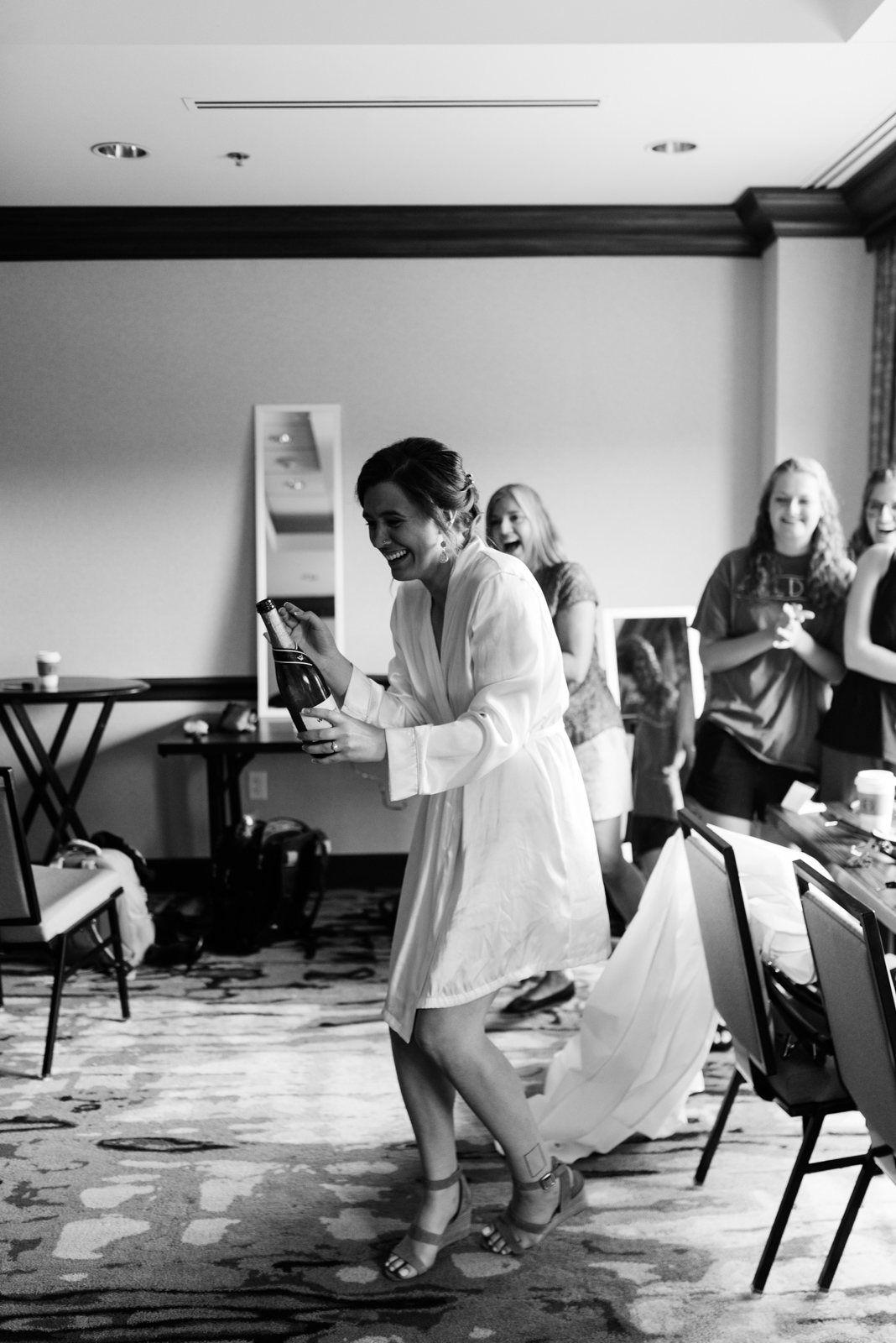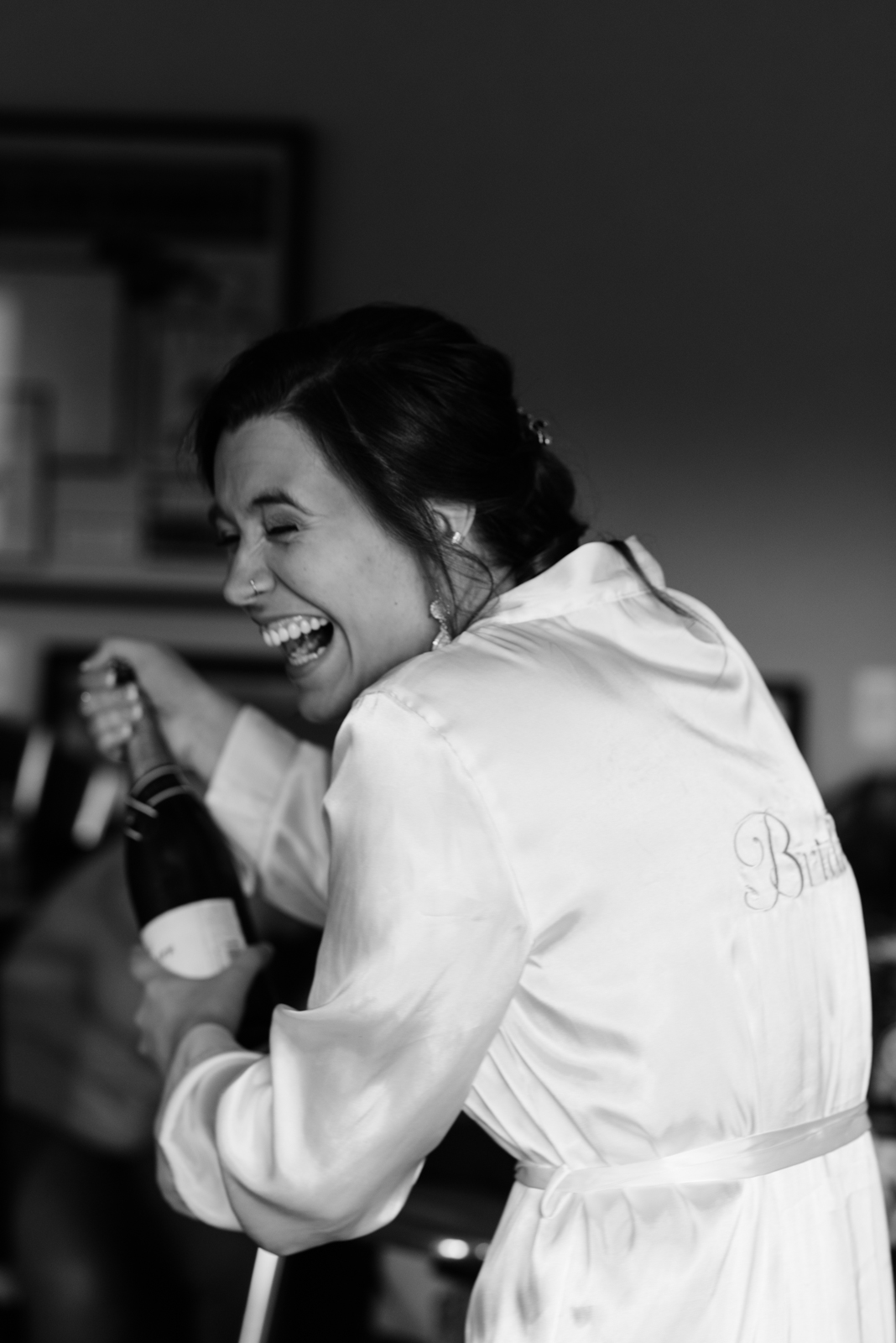 Getting Ready for the Day
The day started with the guys and girls getting ready at the Coralville Marriott. Tim and Sadie shared their first look on the spiral staircase before heading outside to the courtyard for bridal party pictures. Lastly, we took portraits of Tim and Sadie in the library before heading to their ceremony!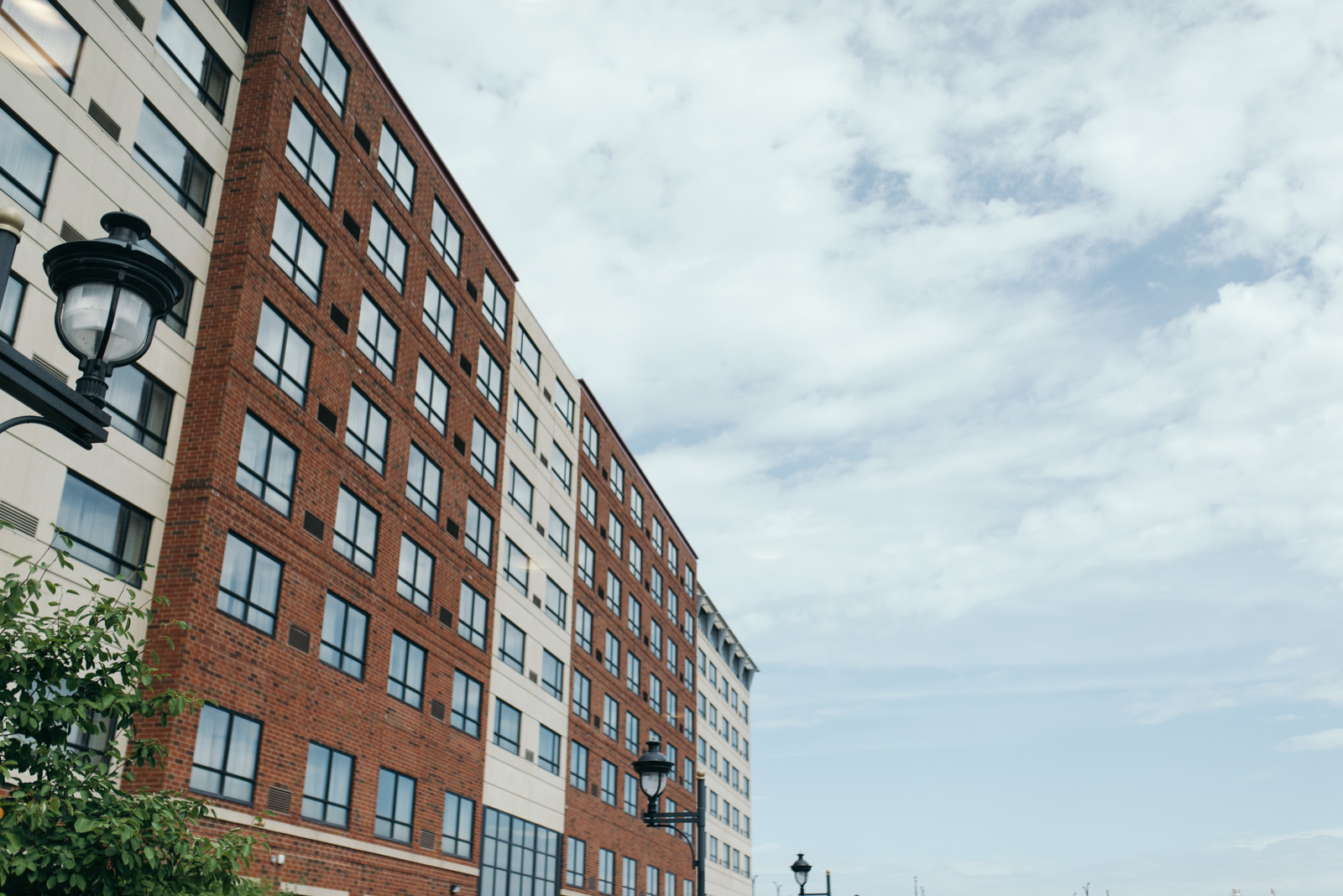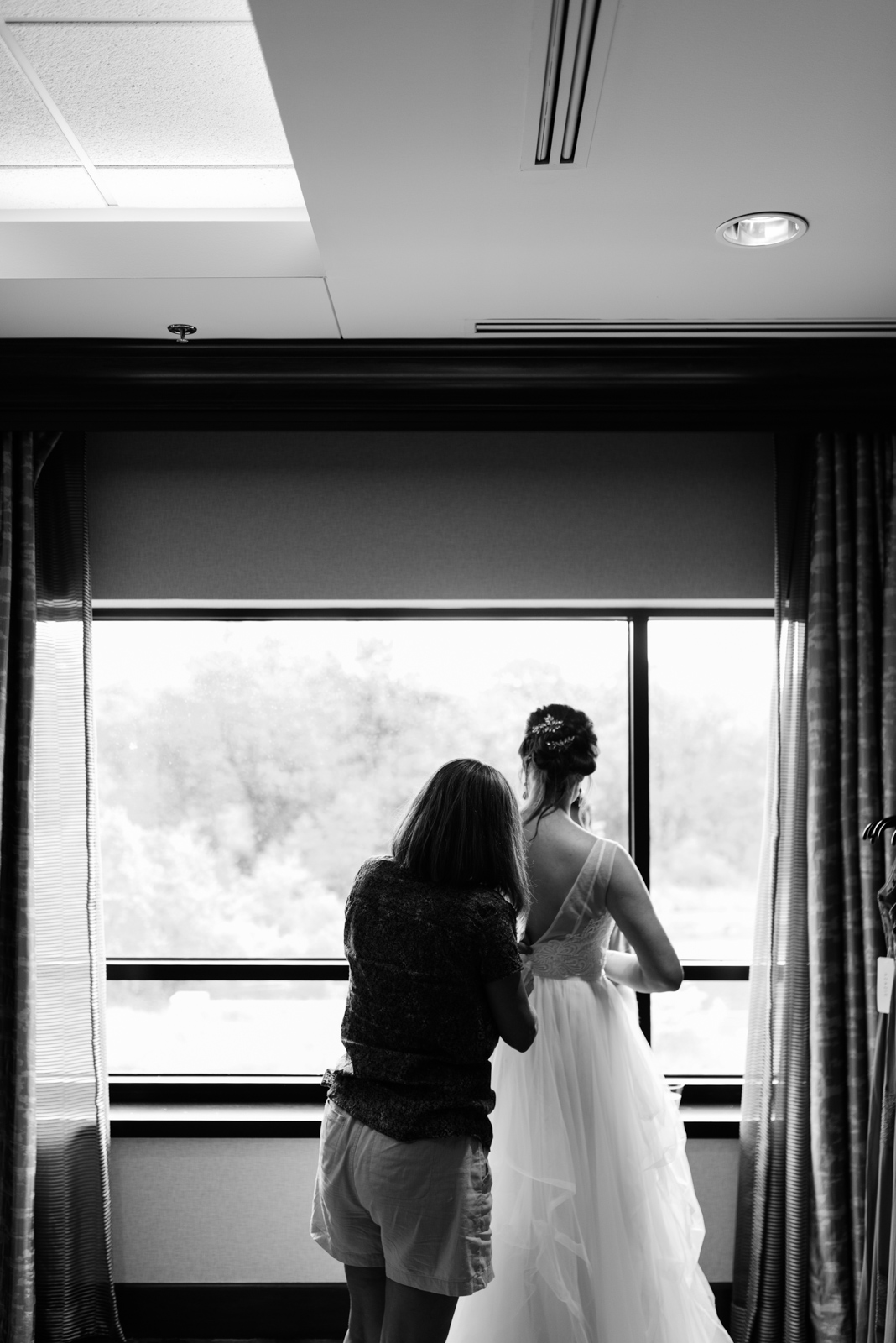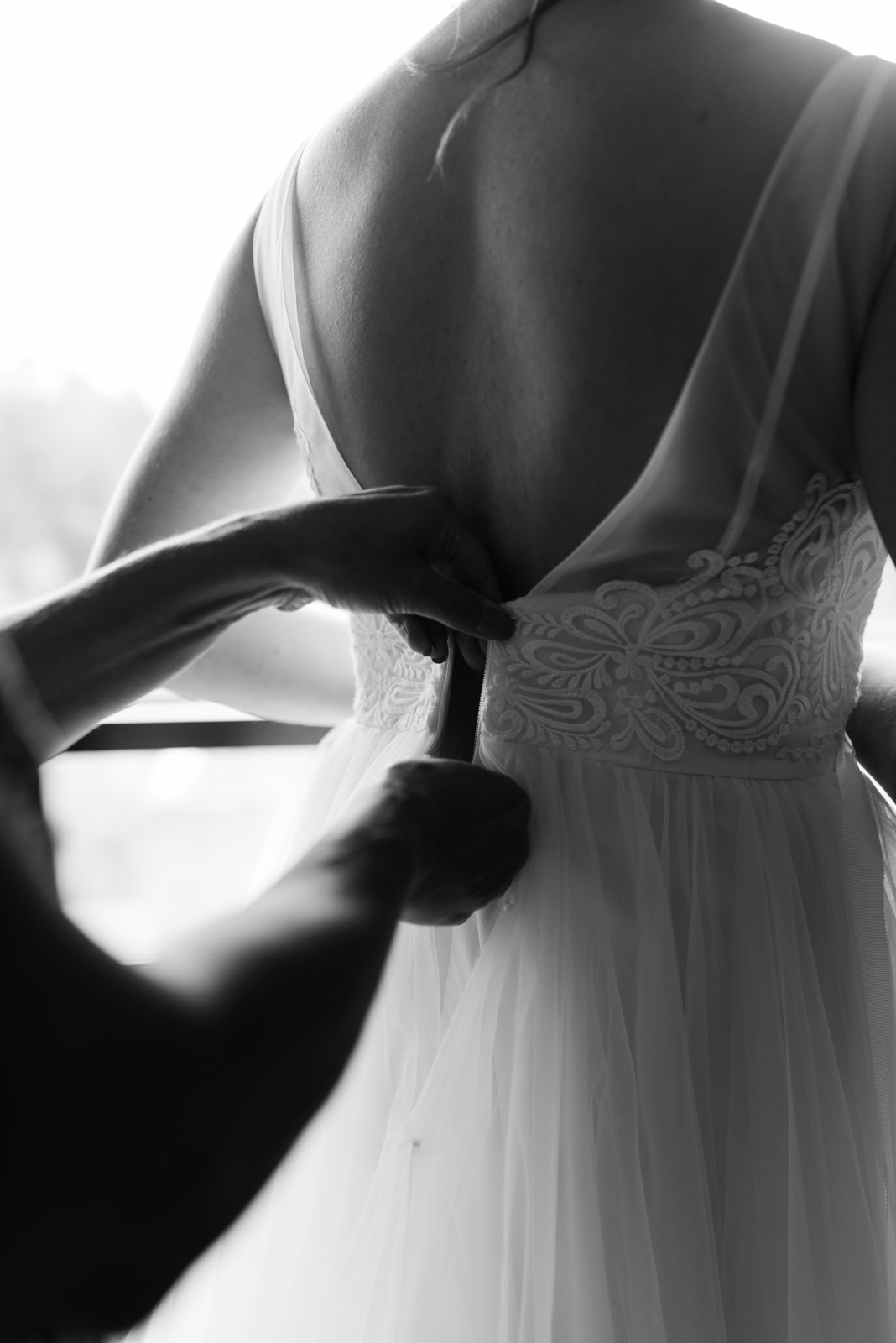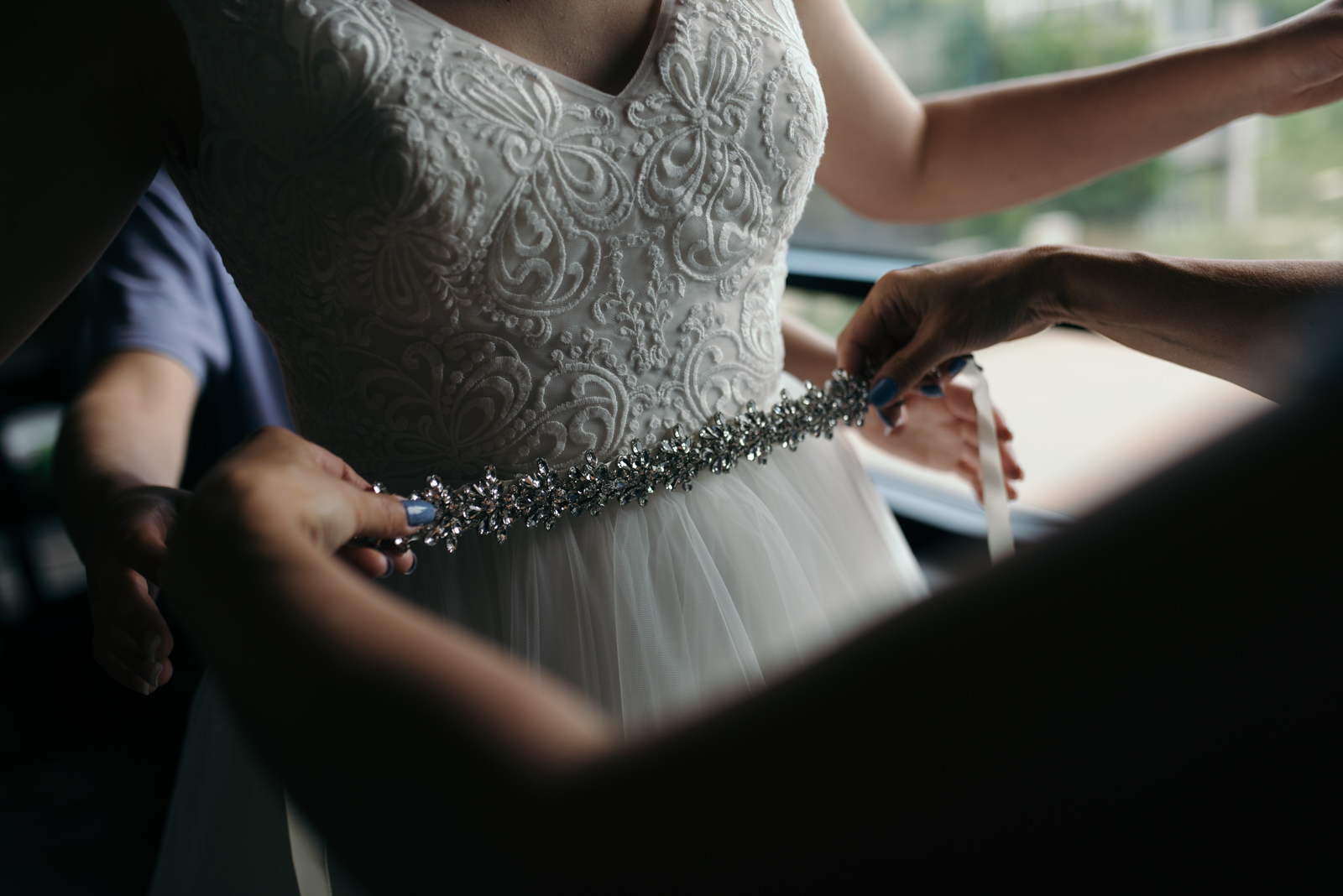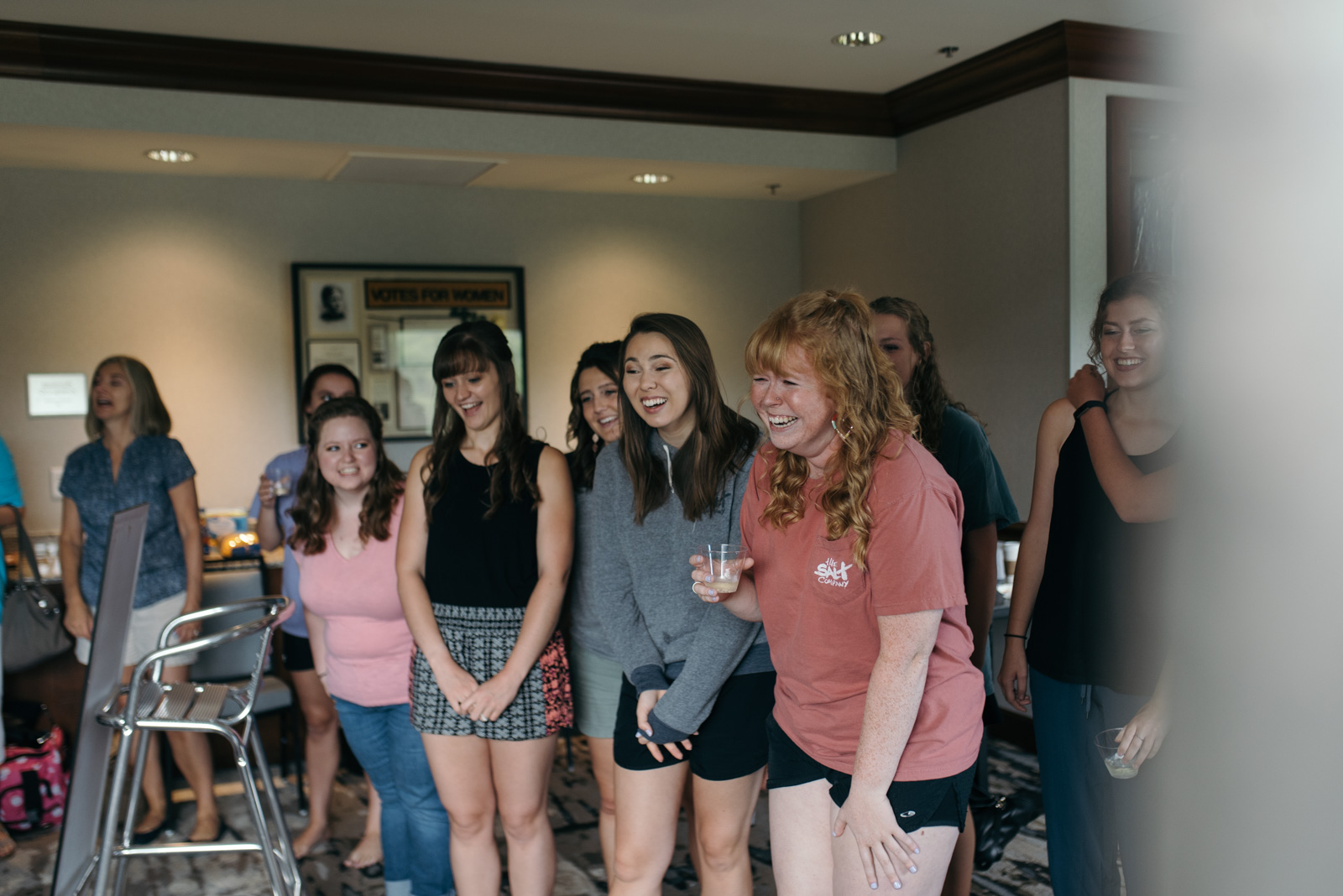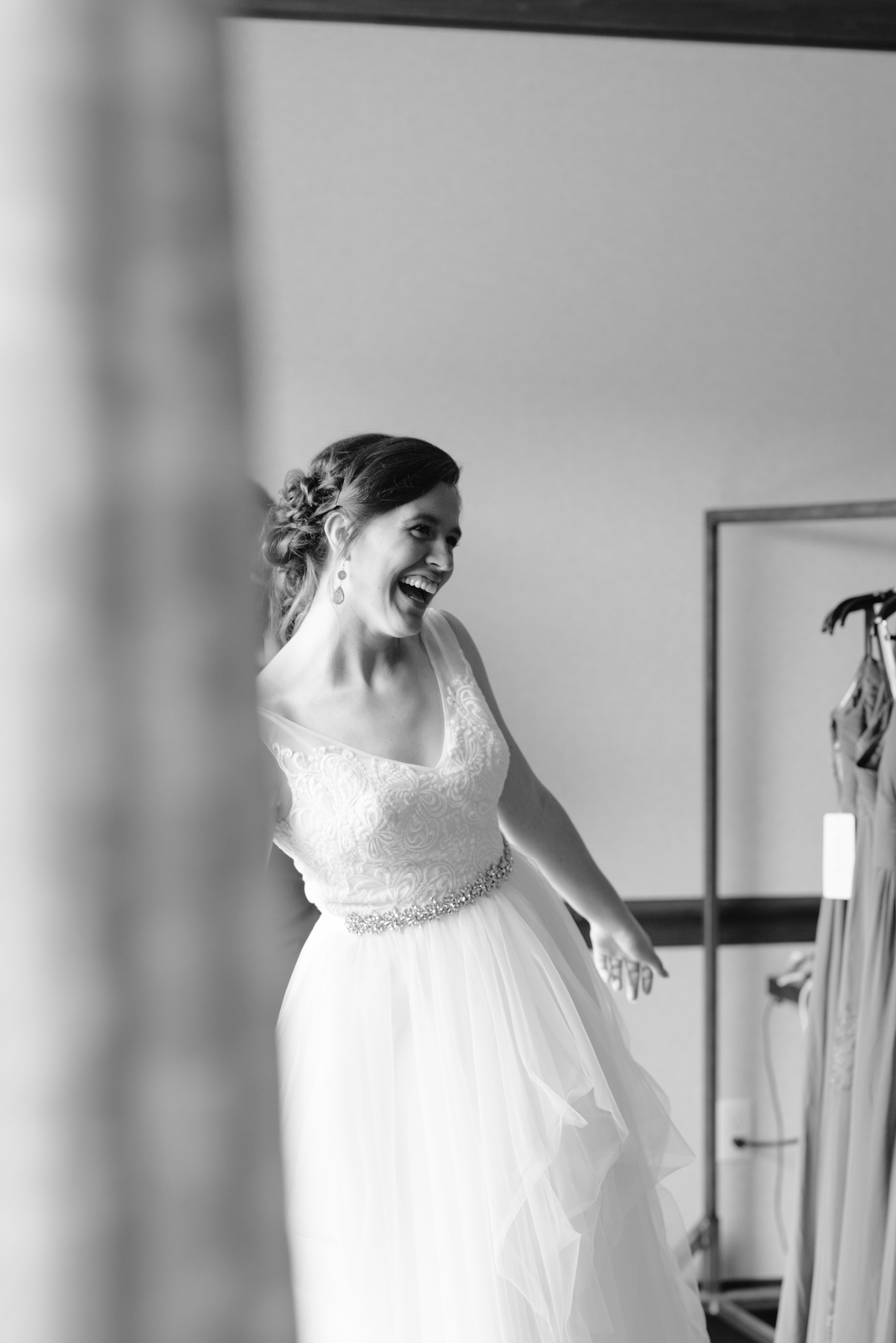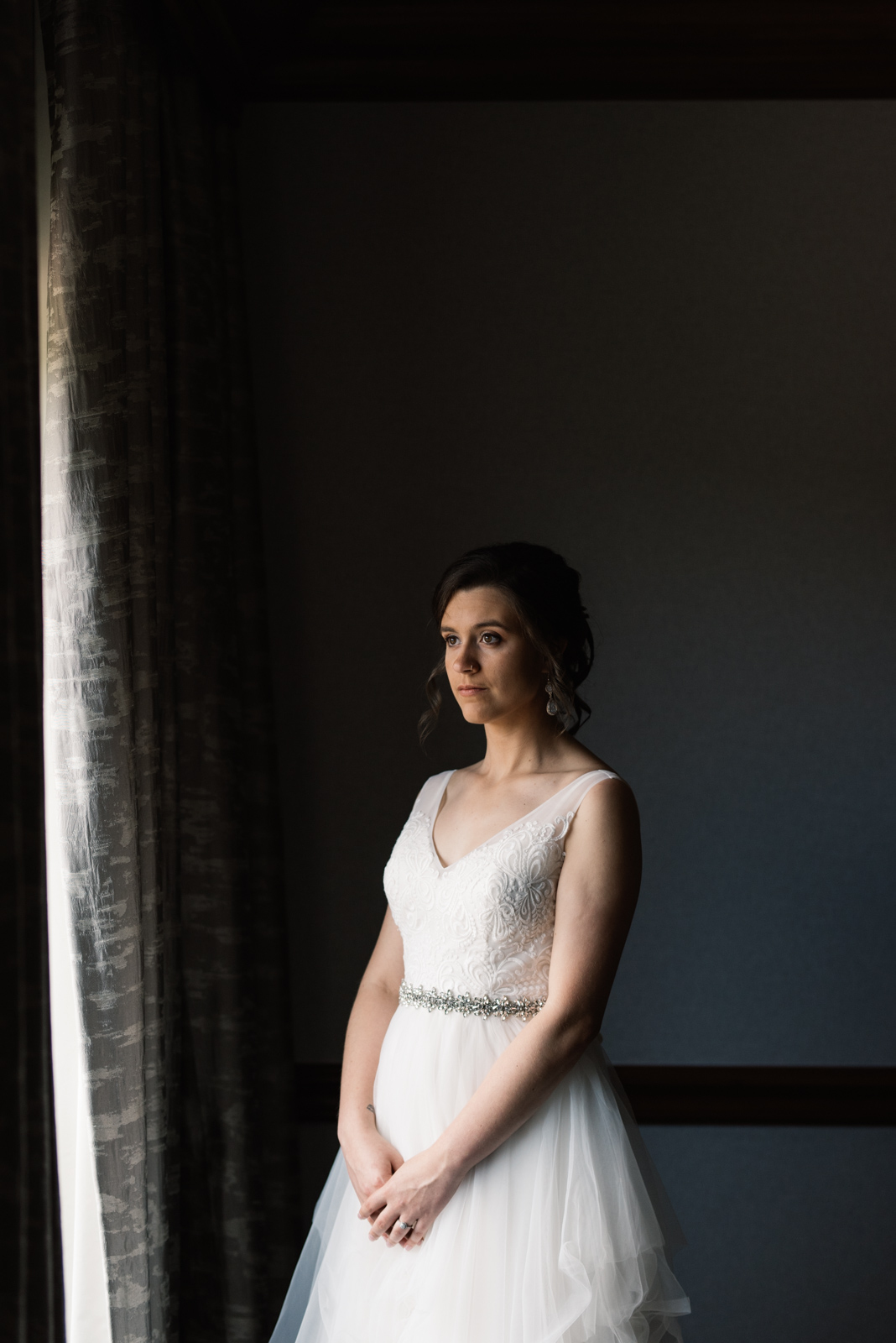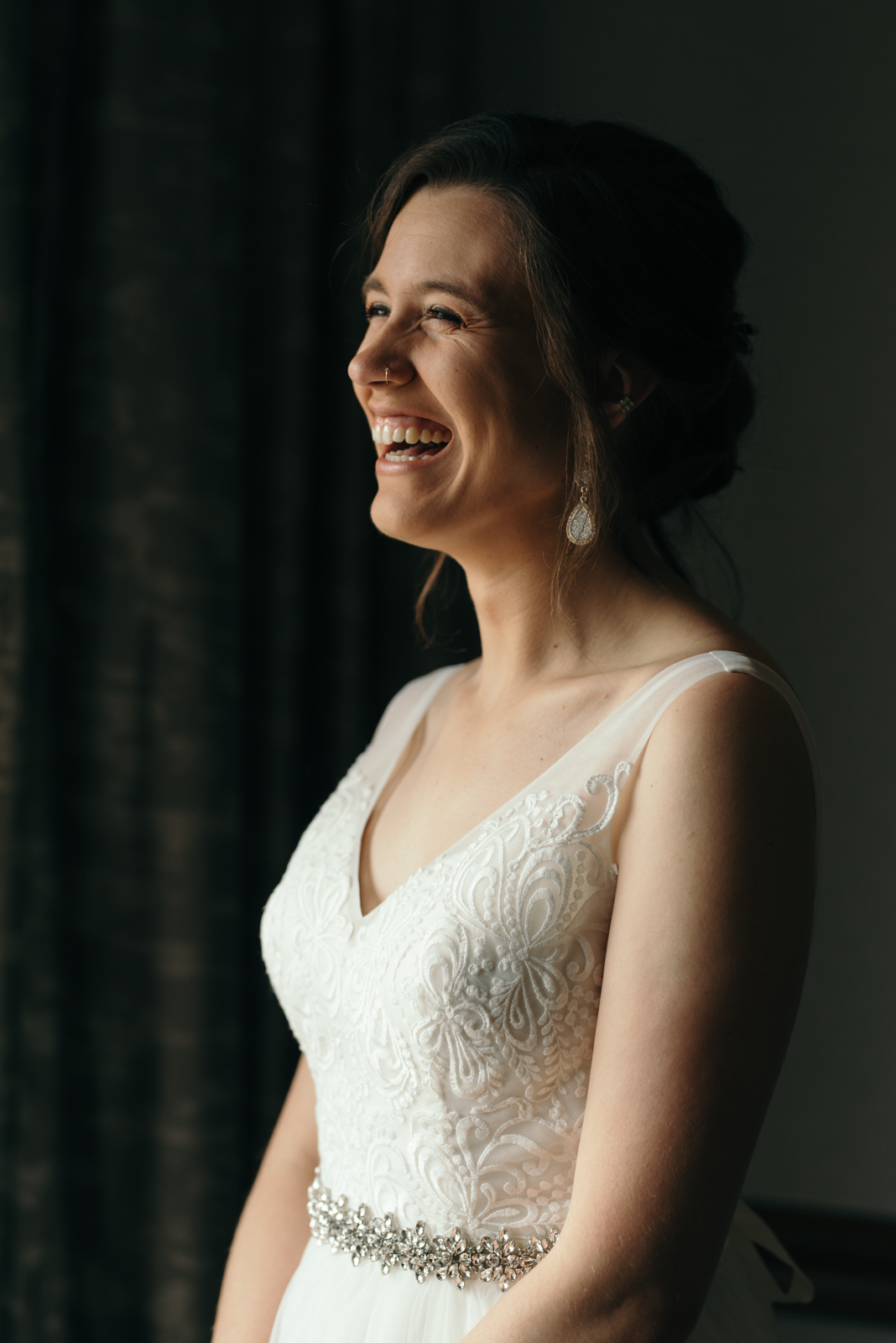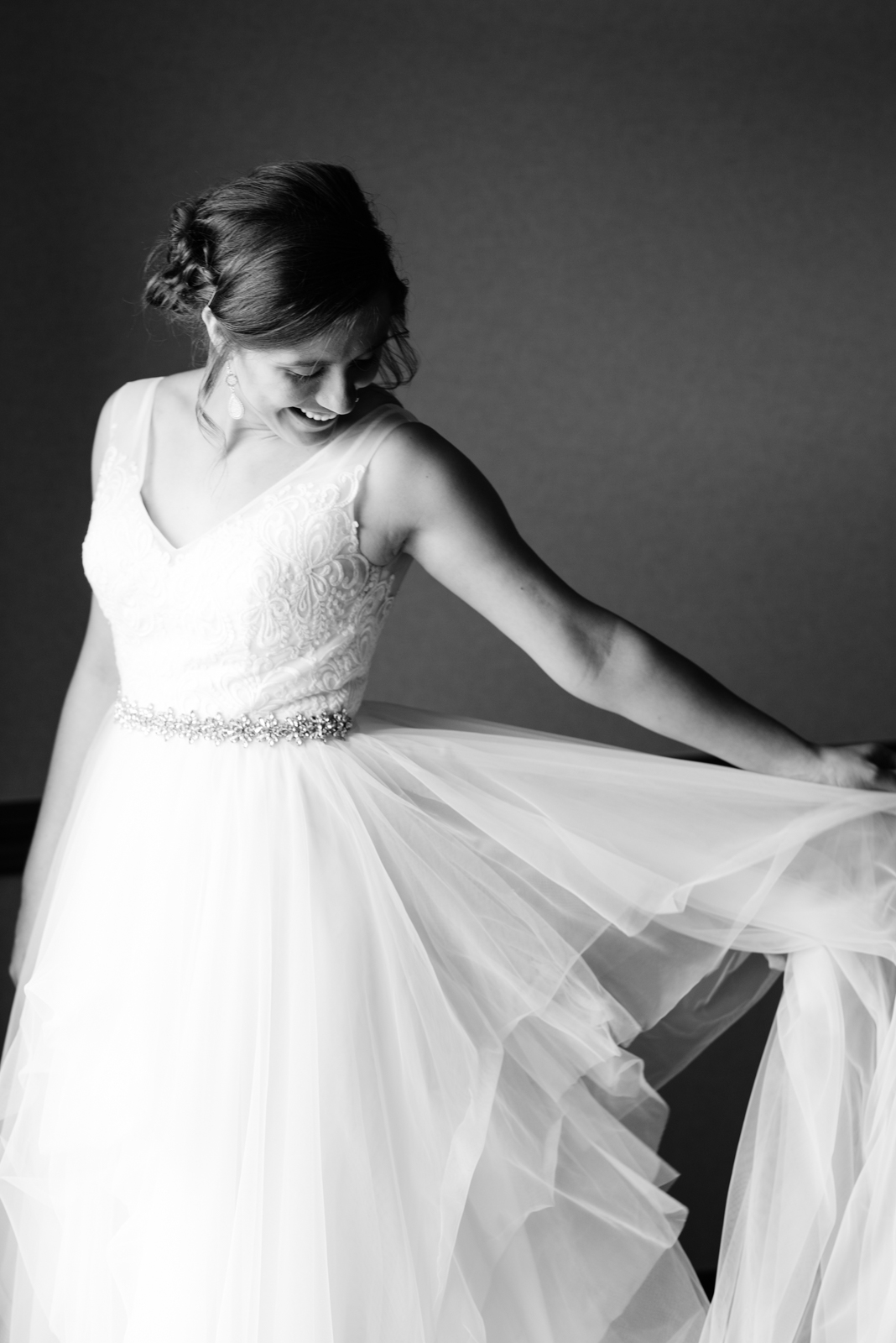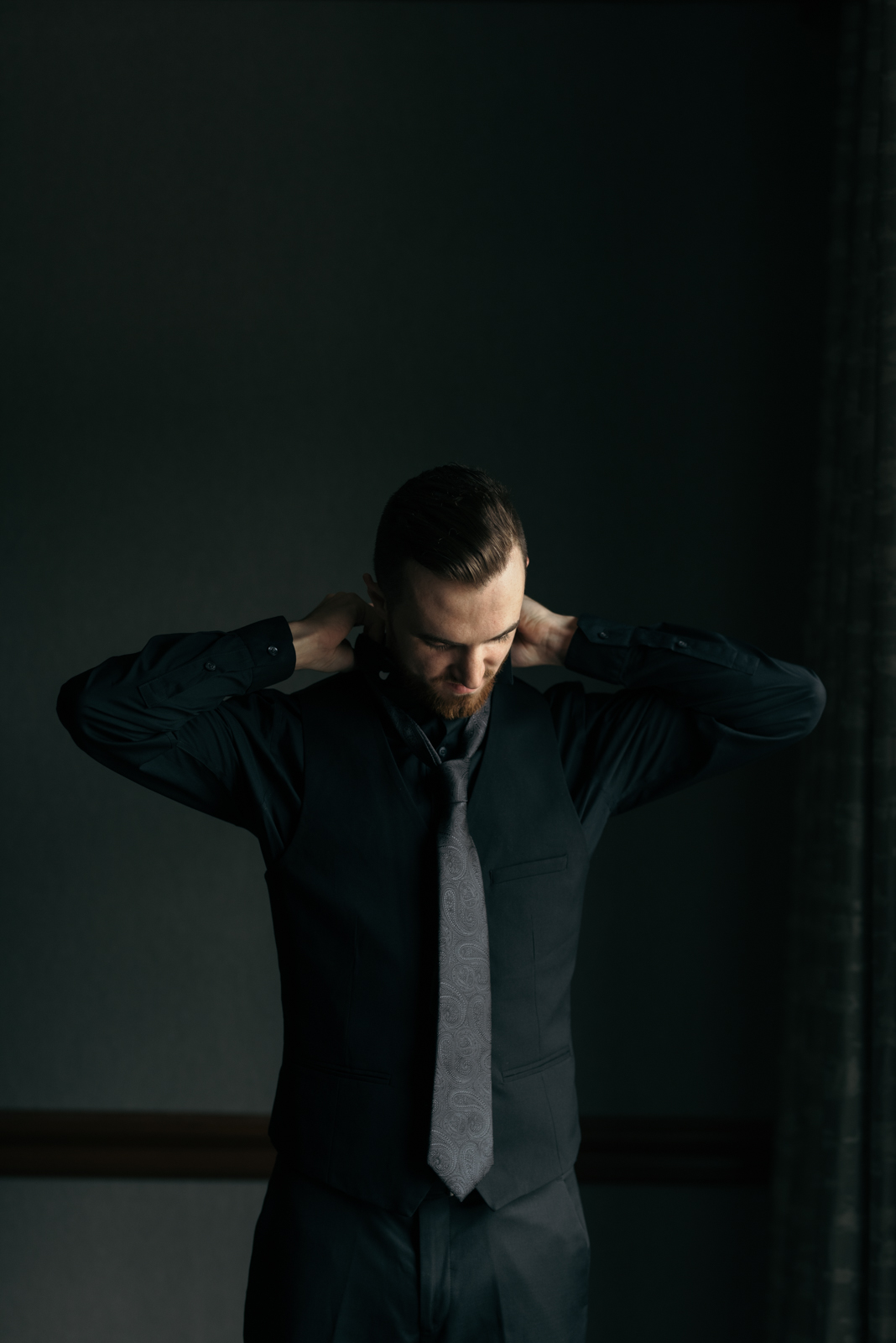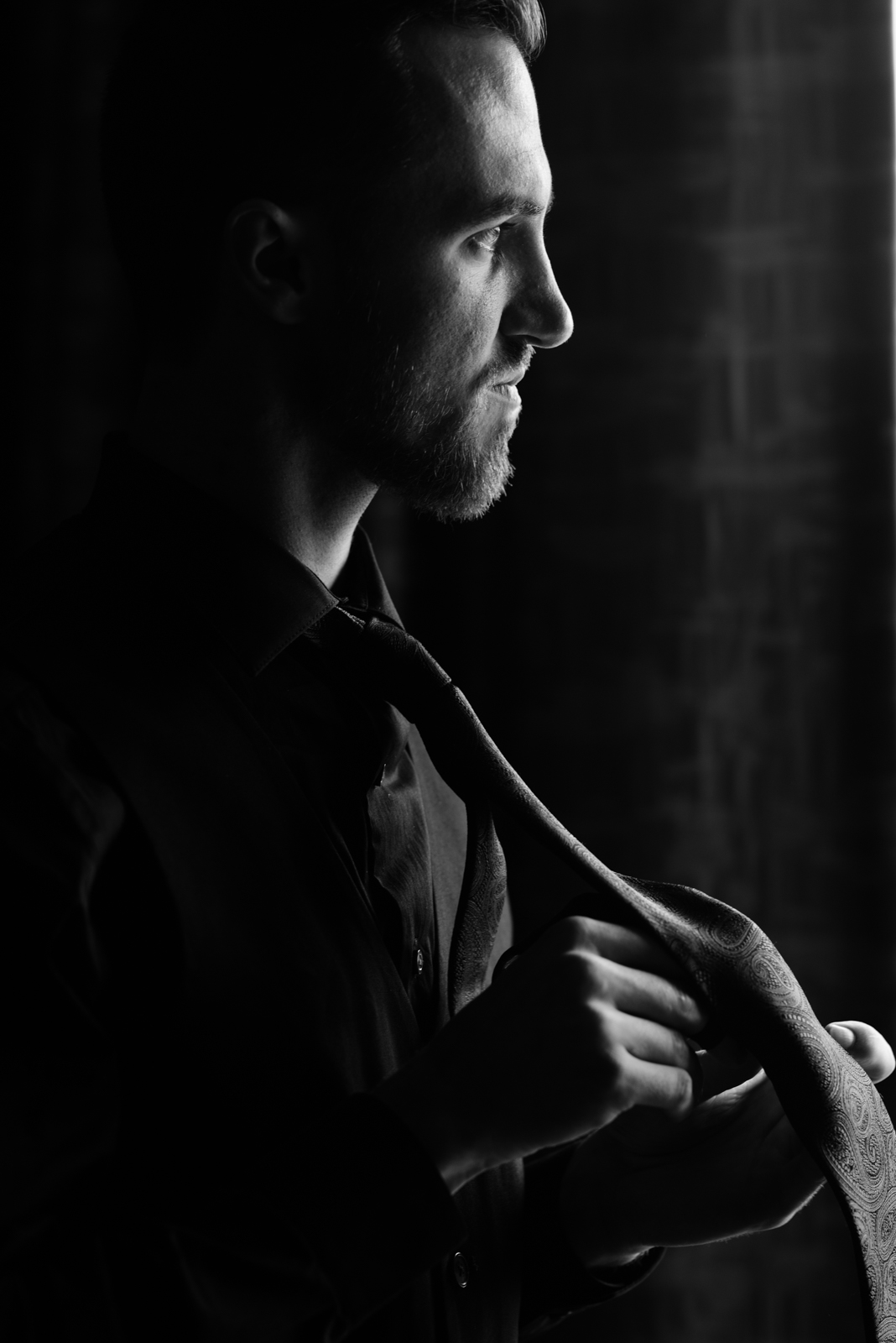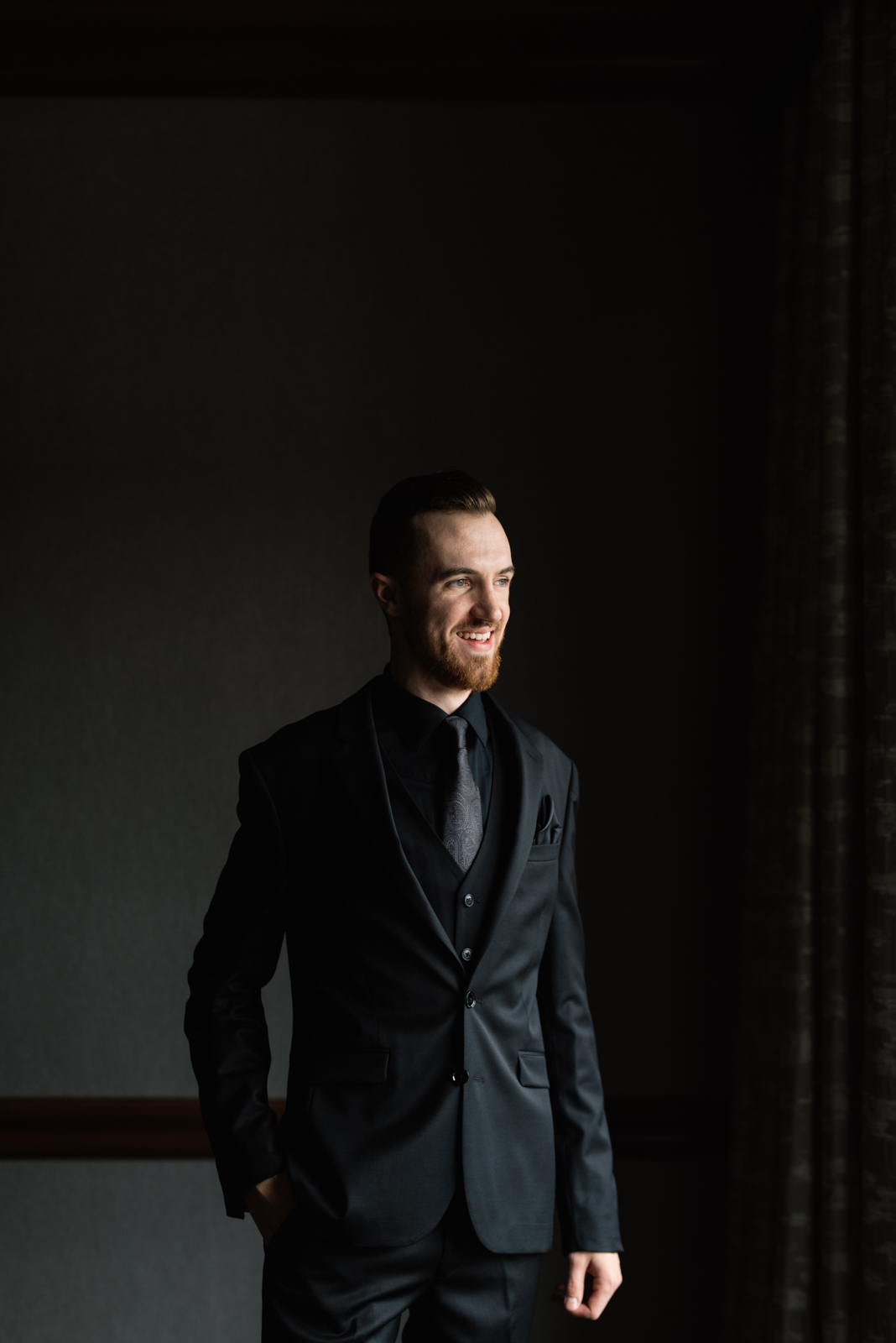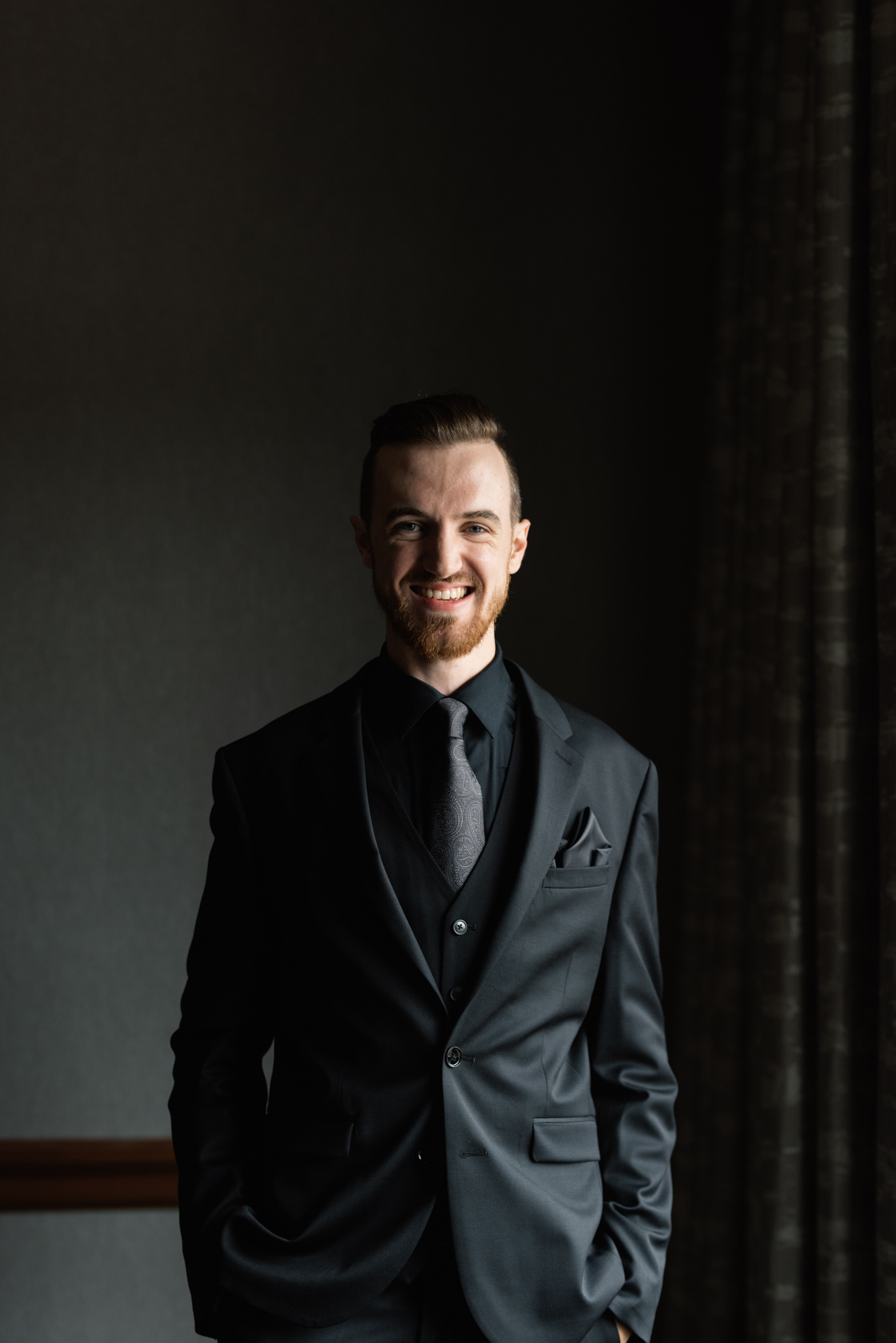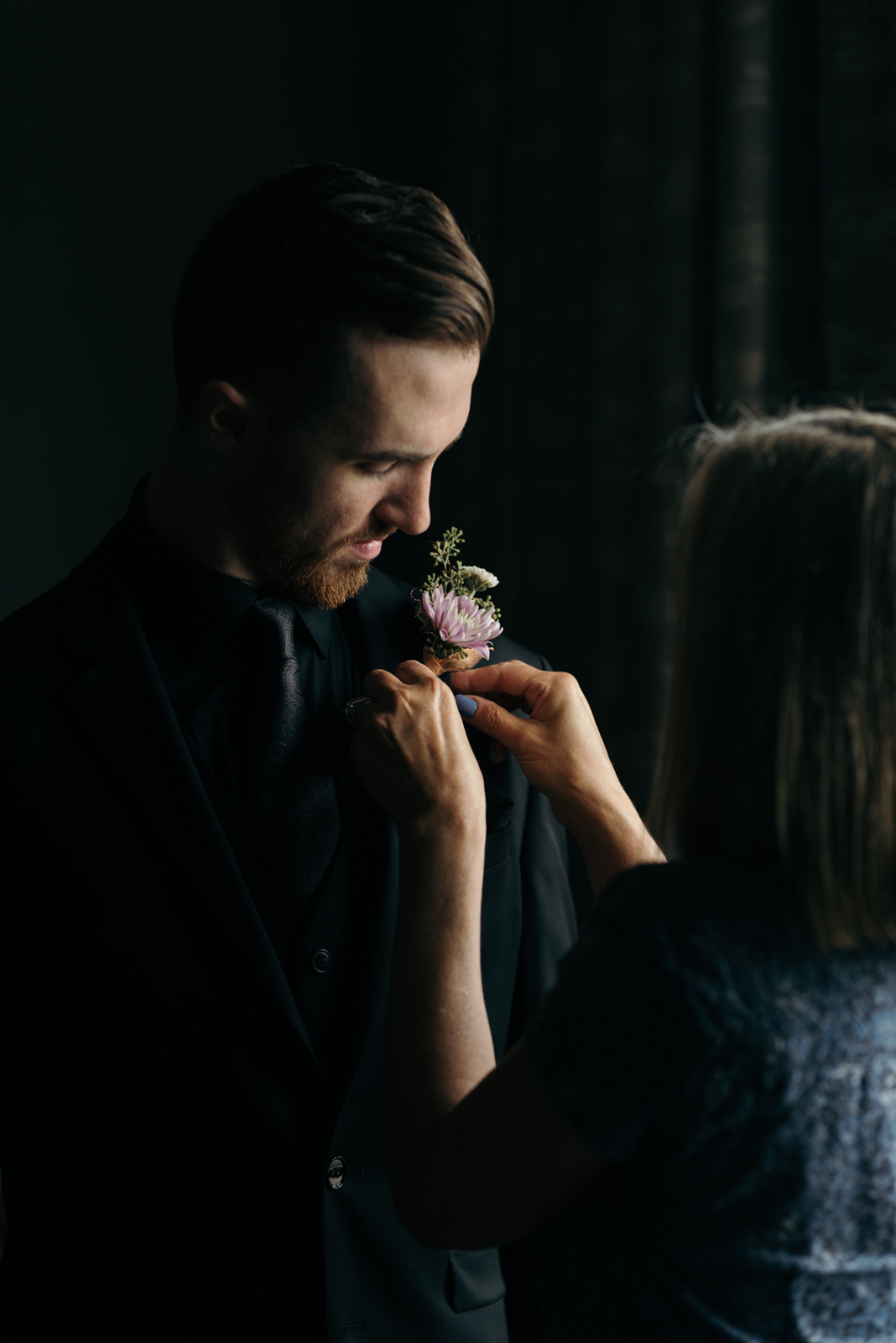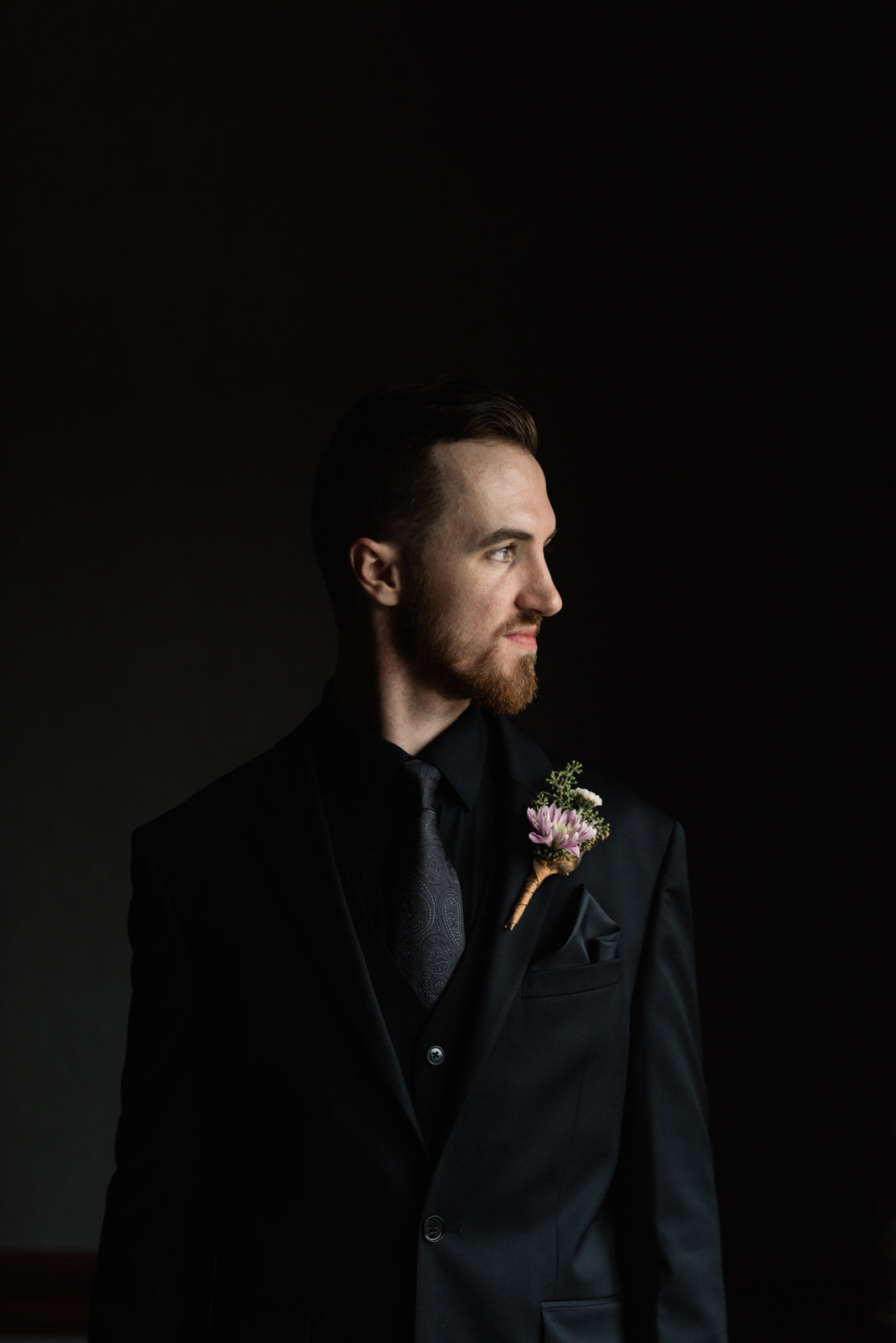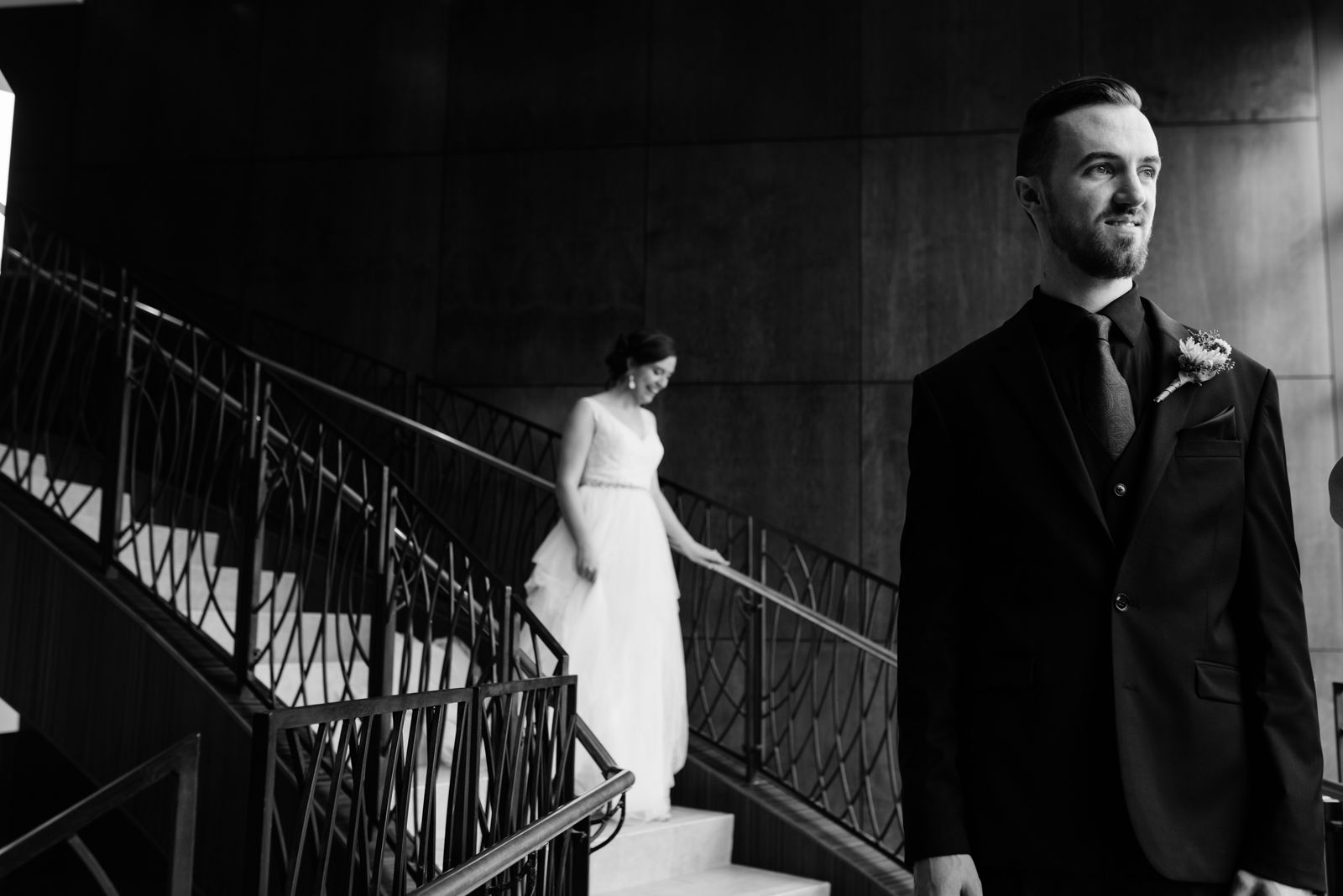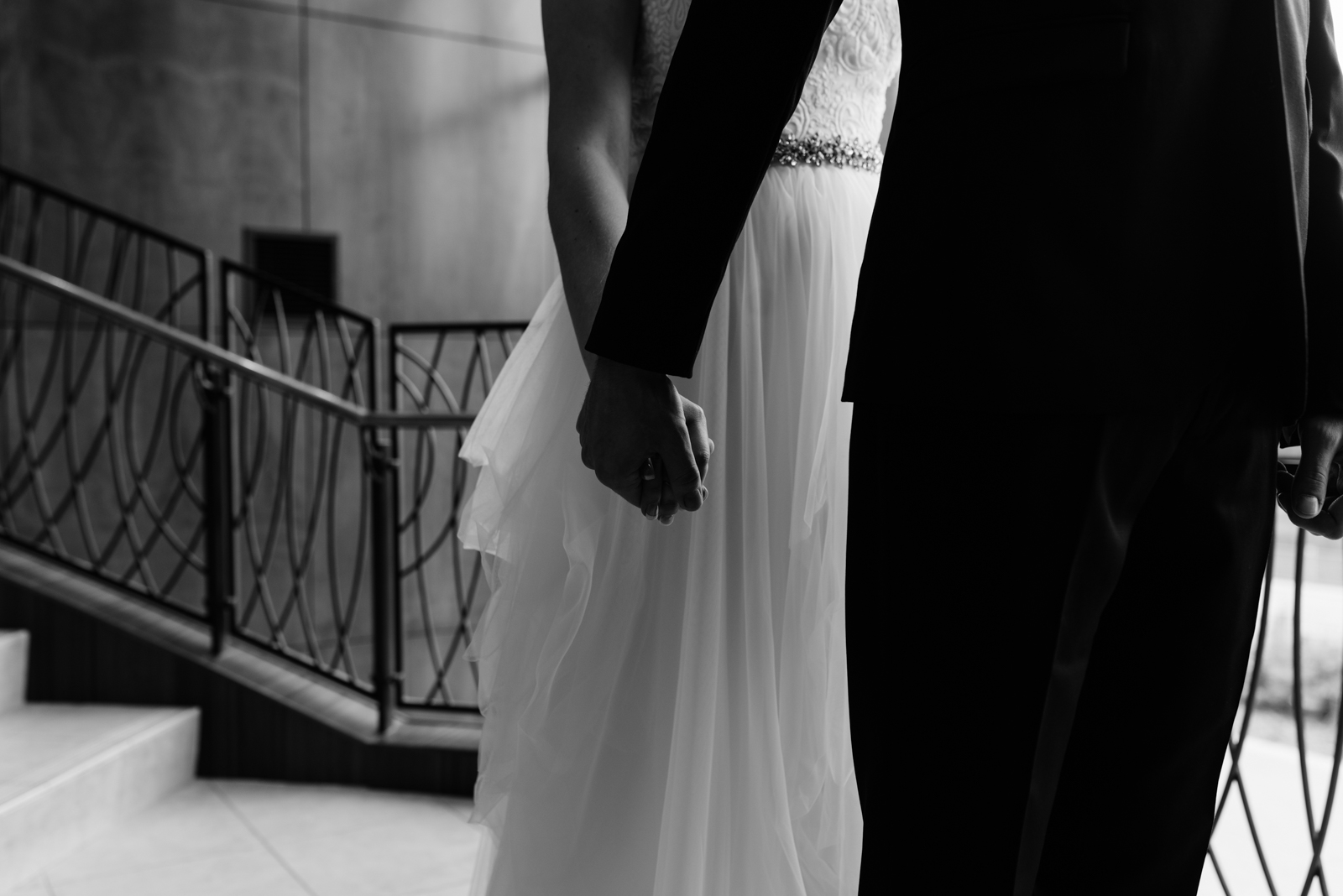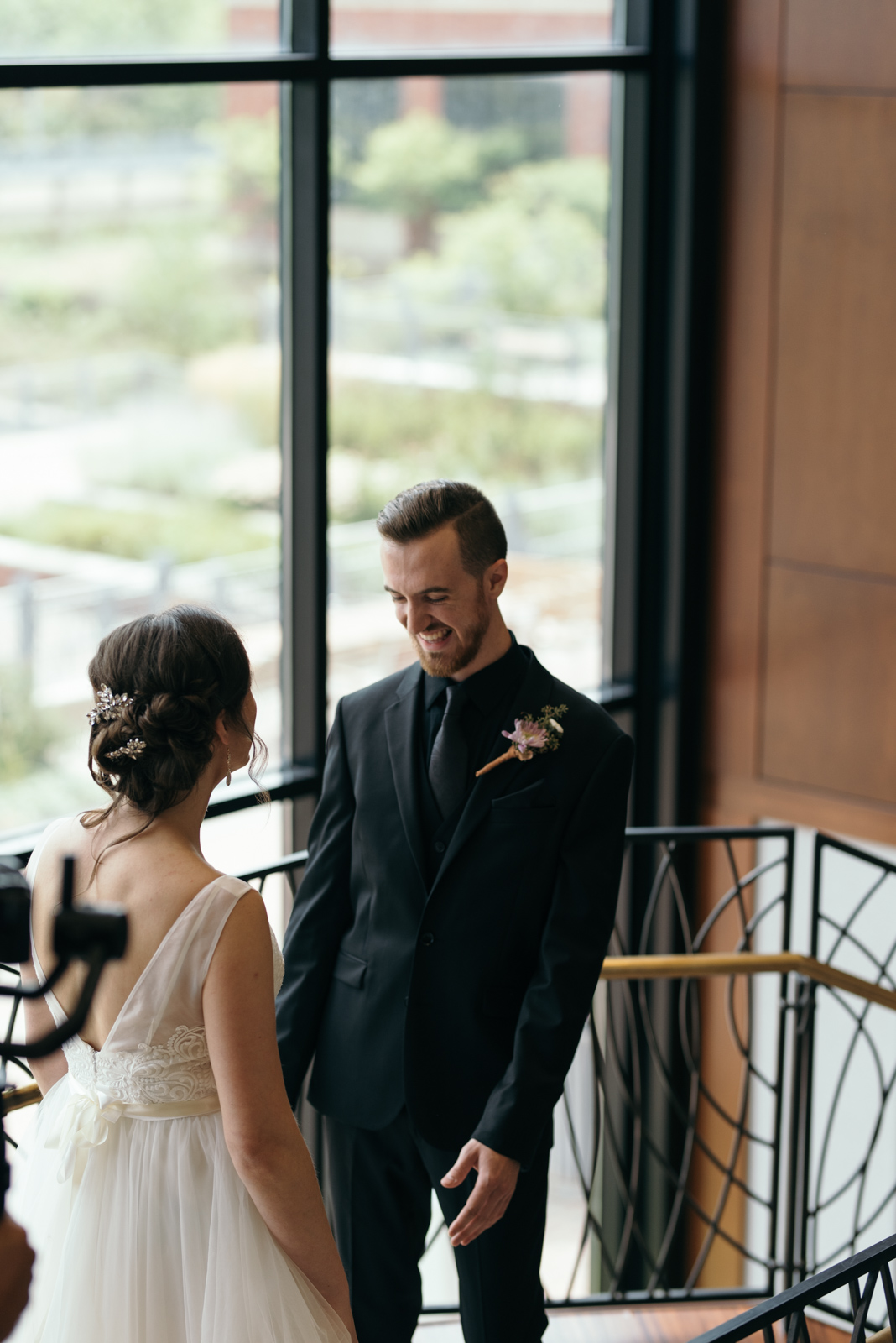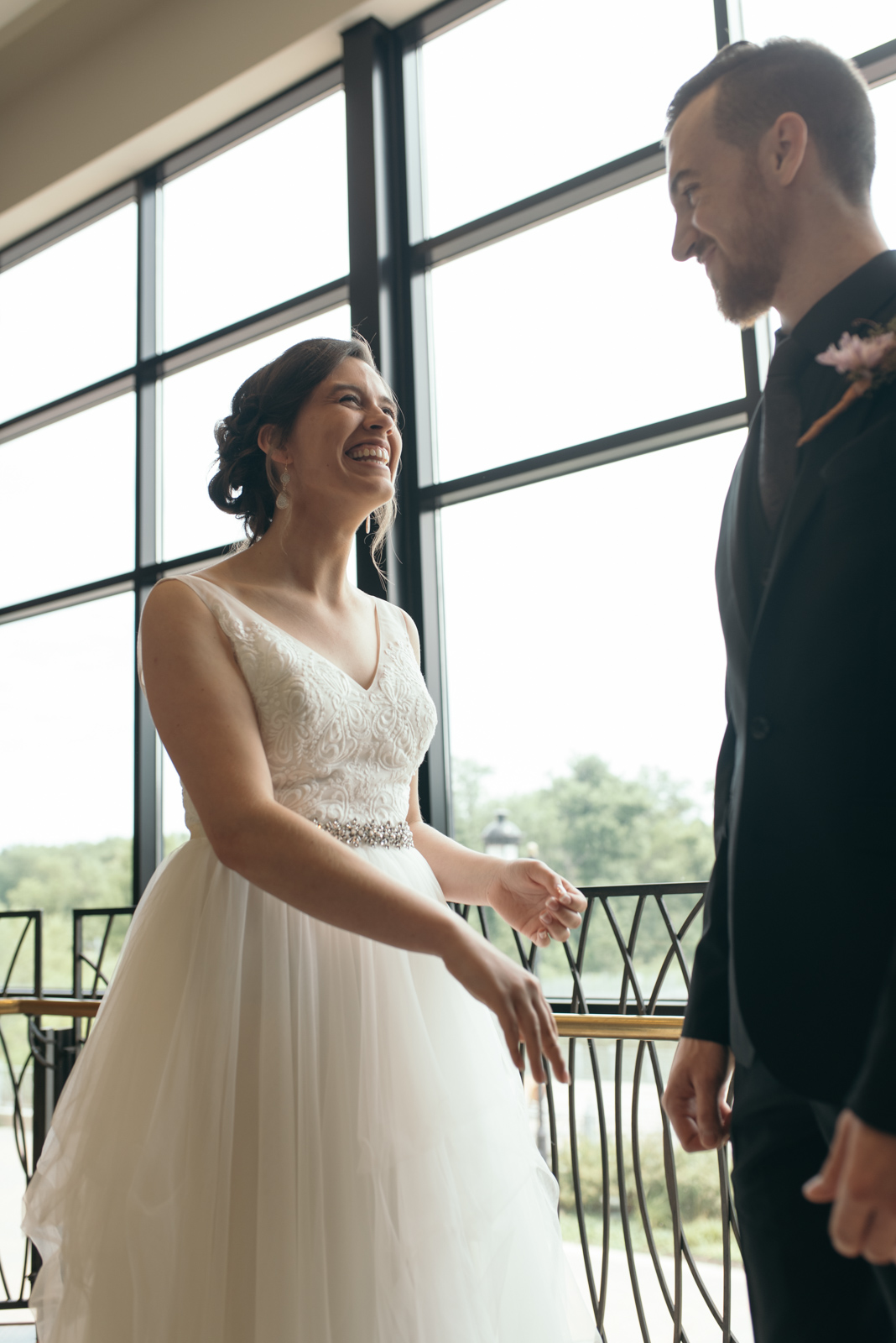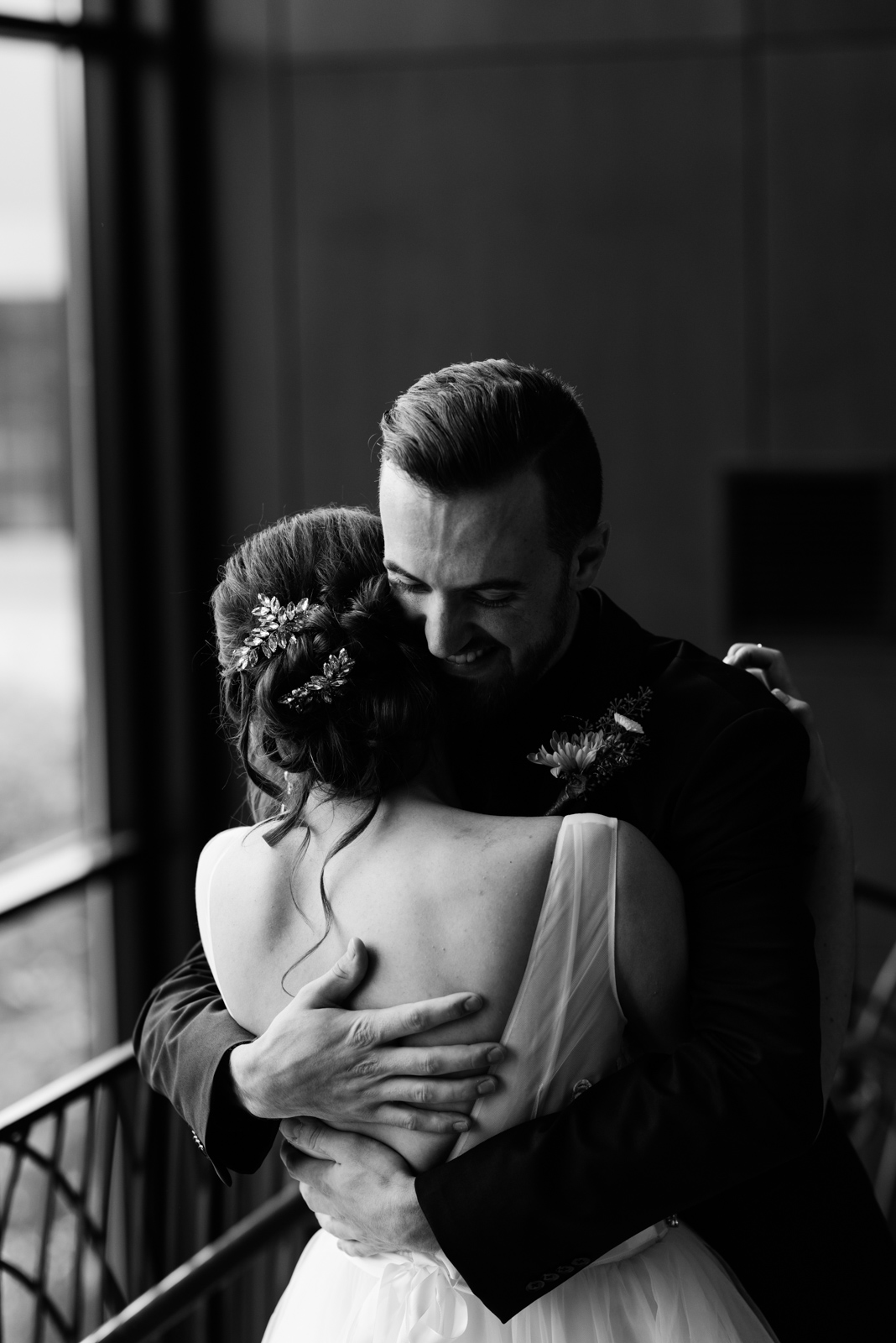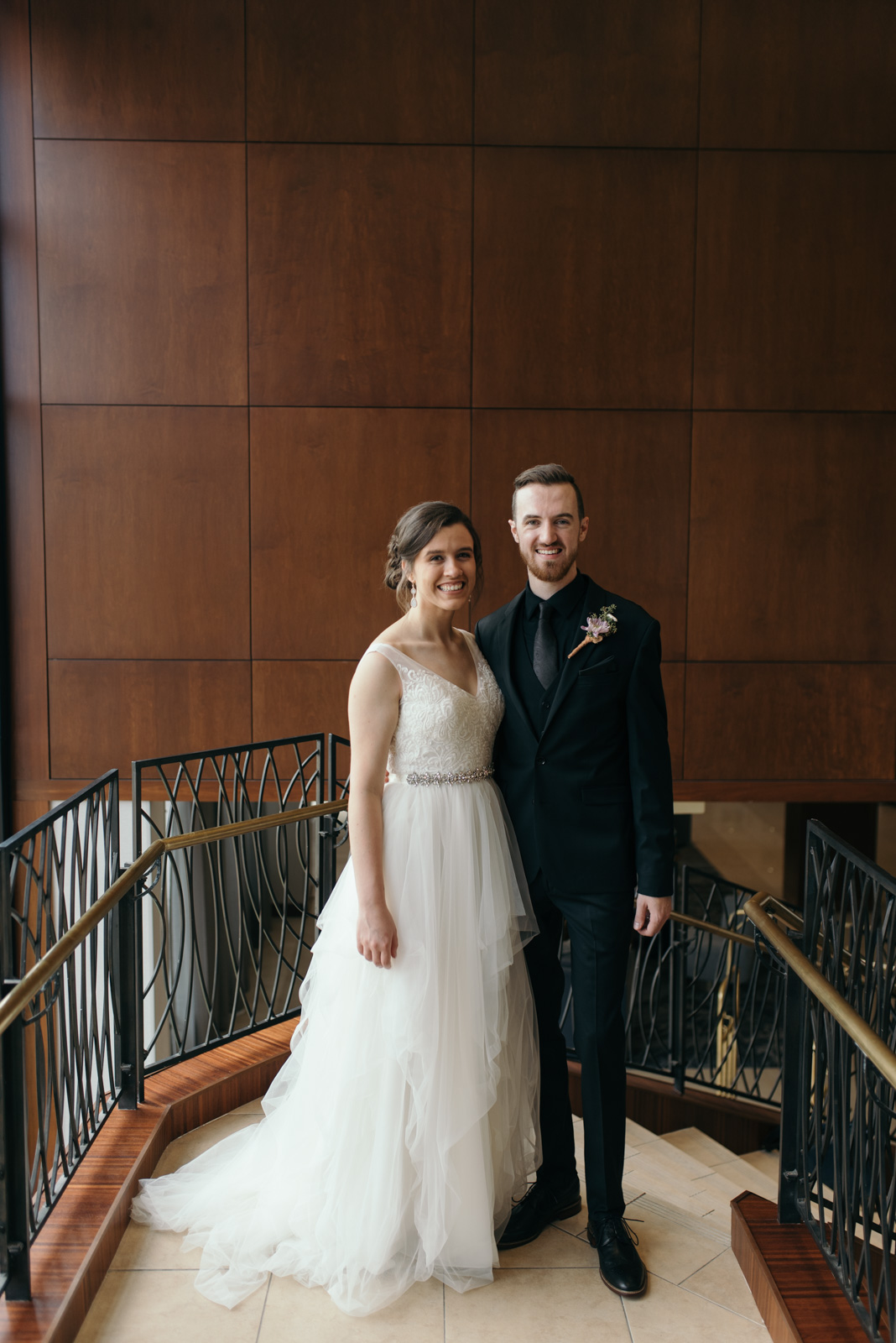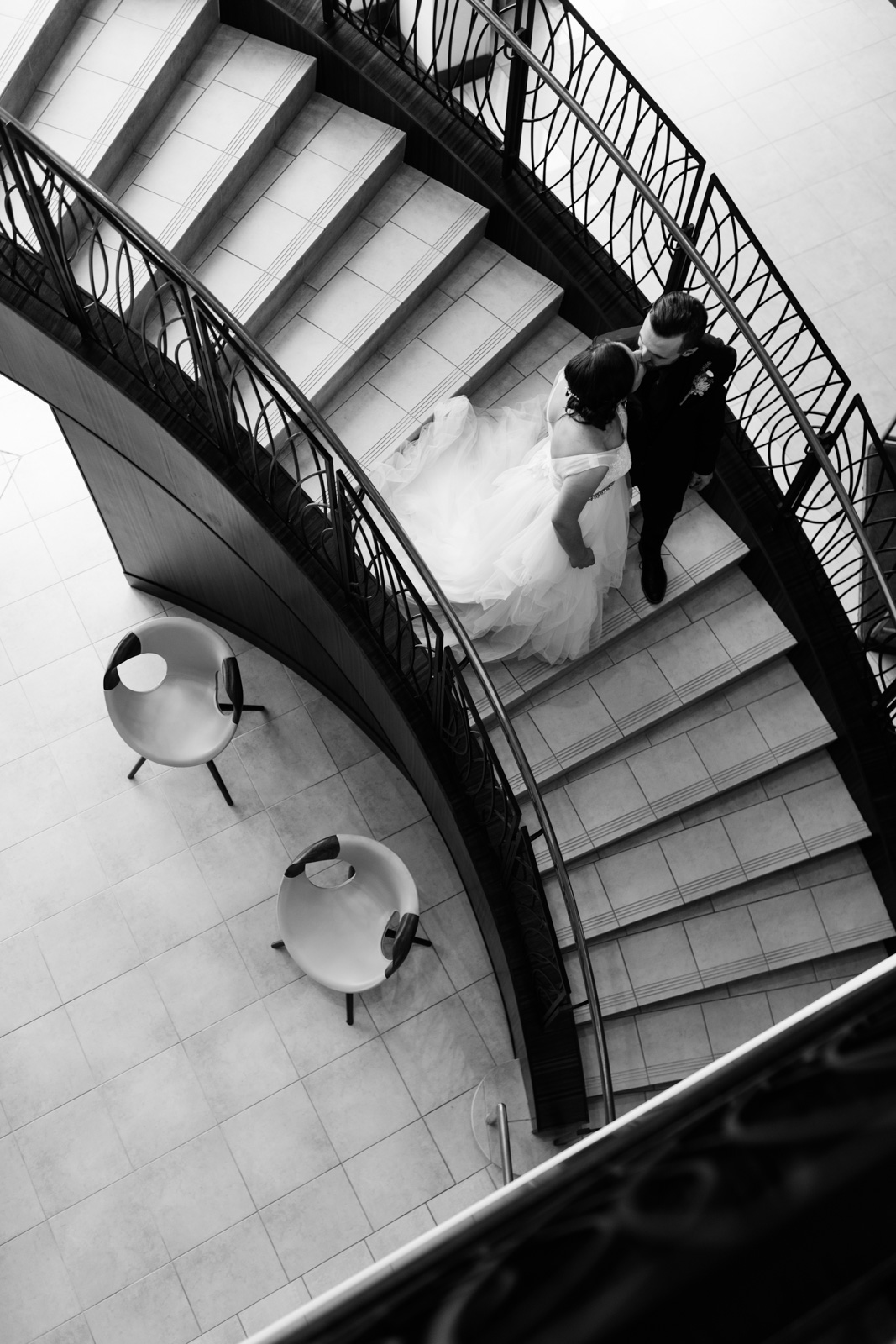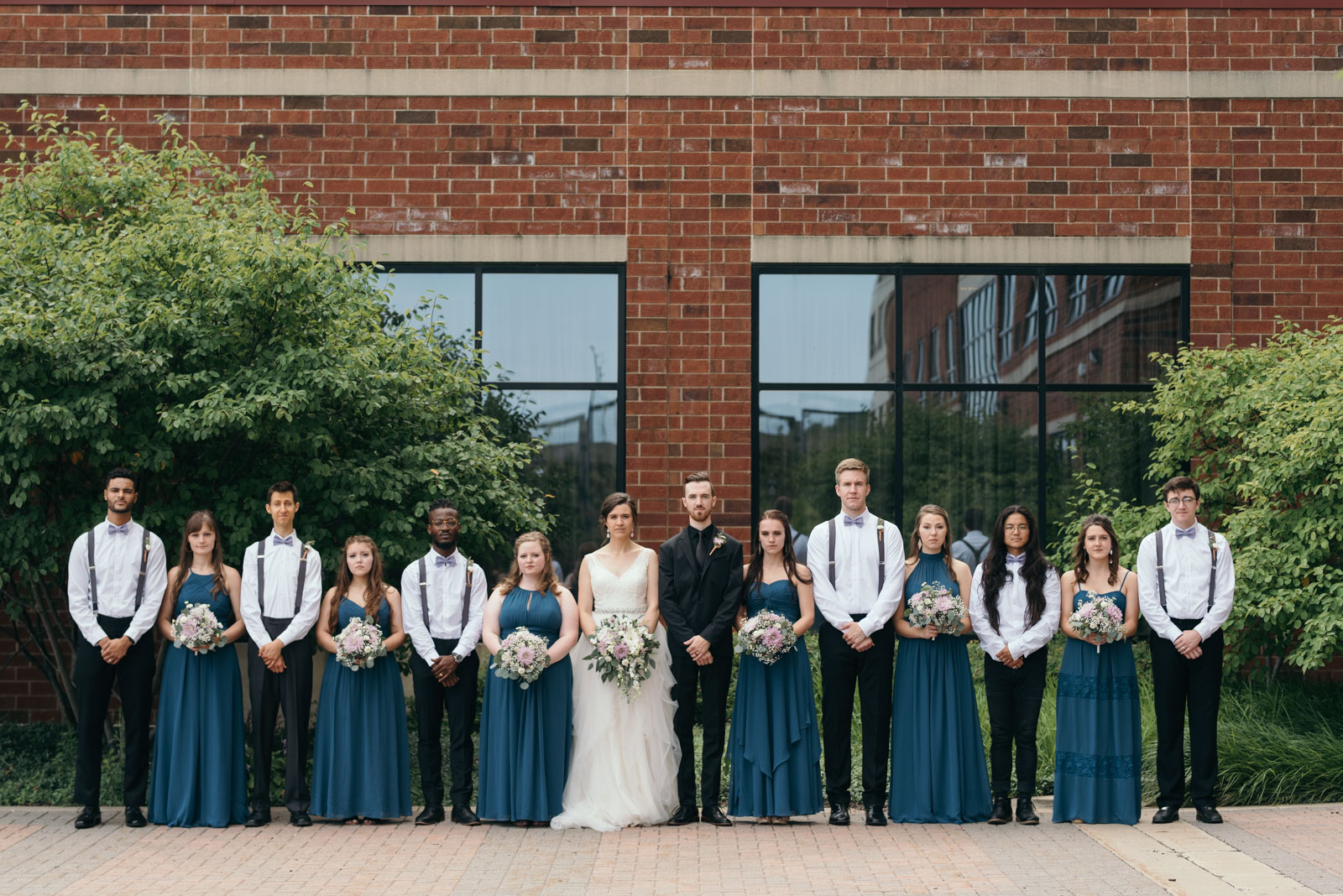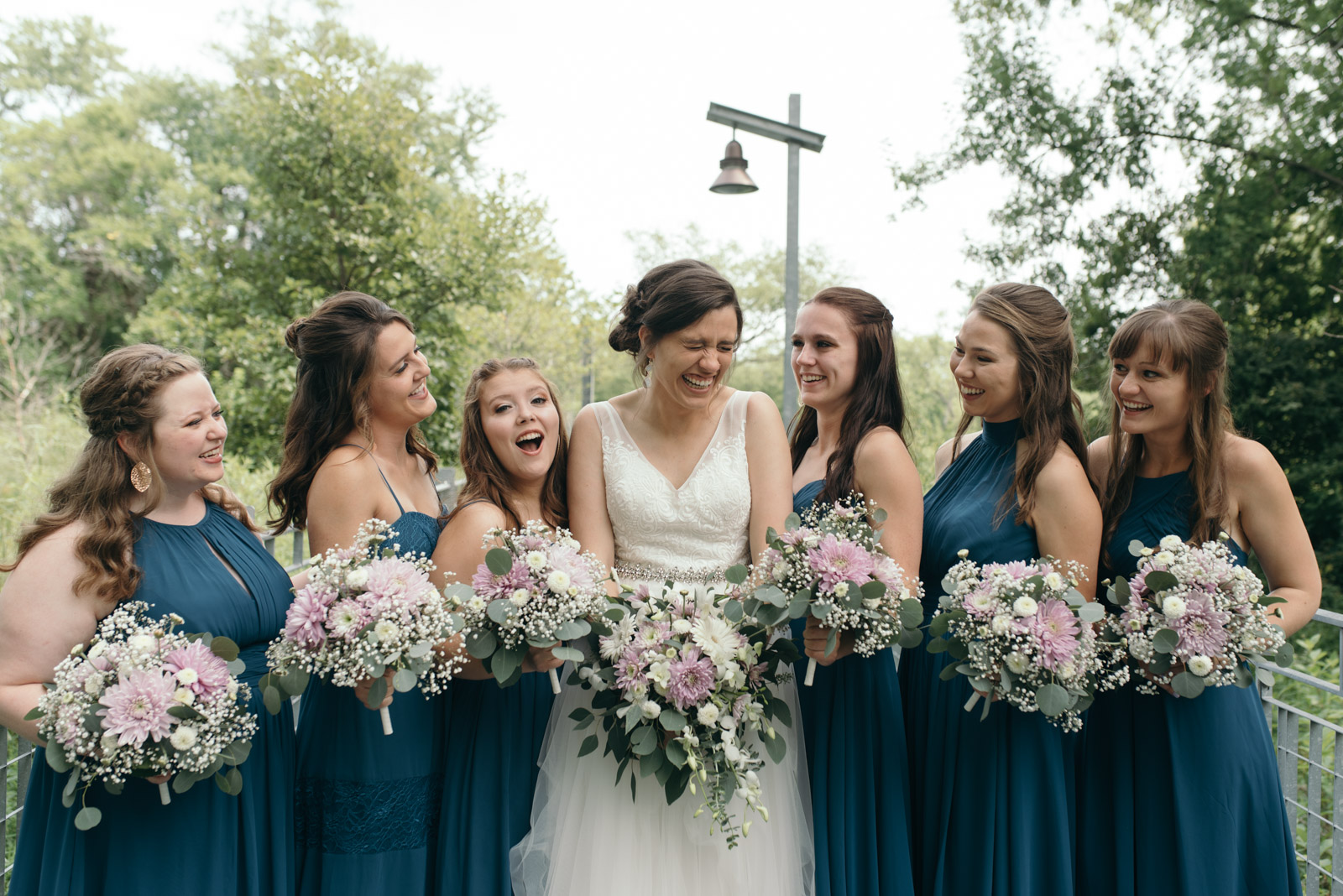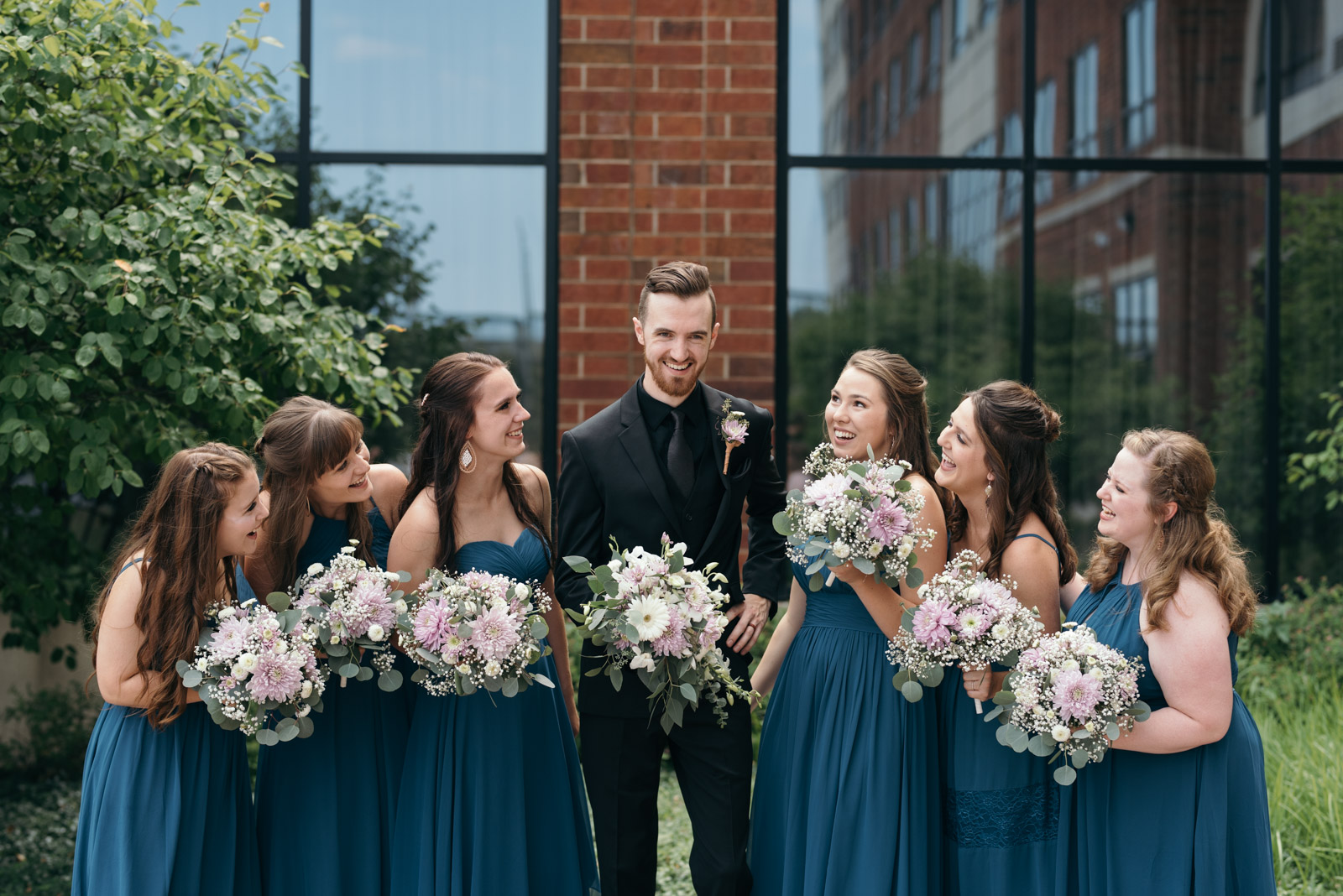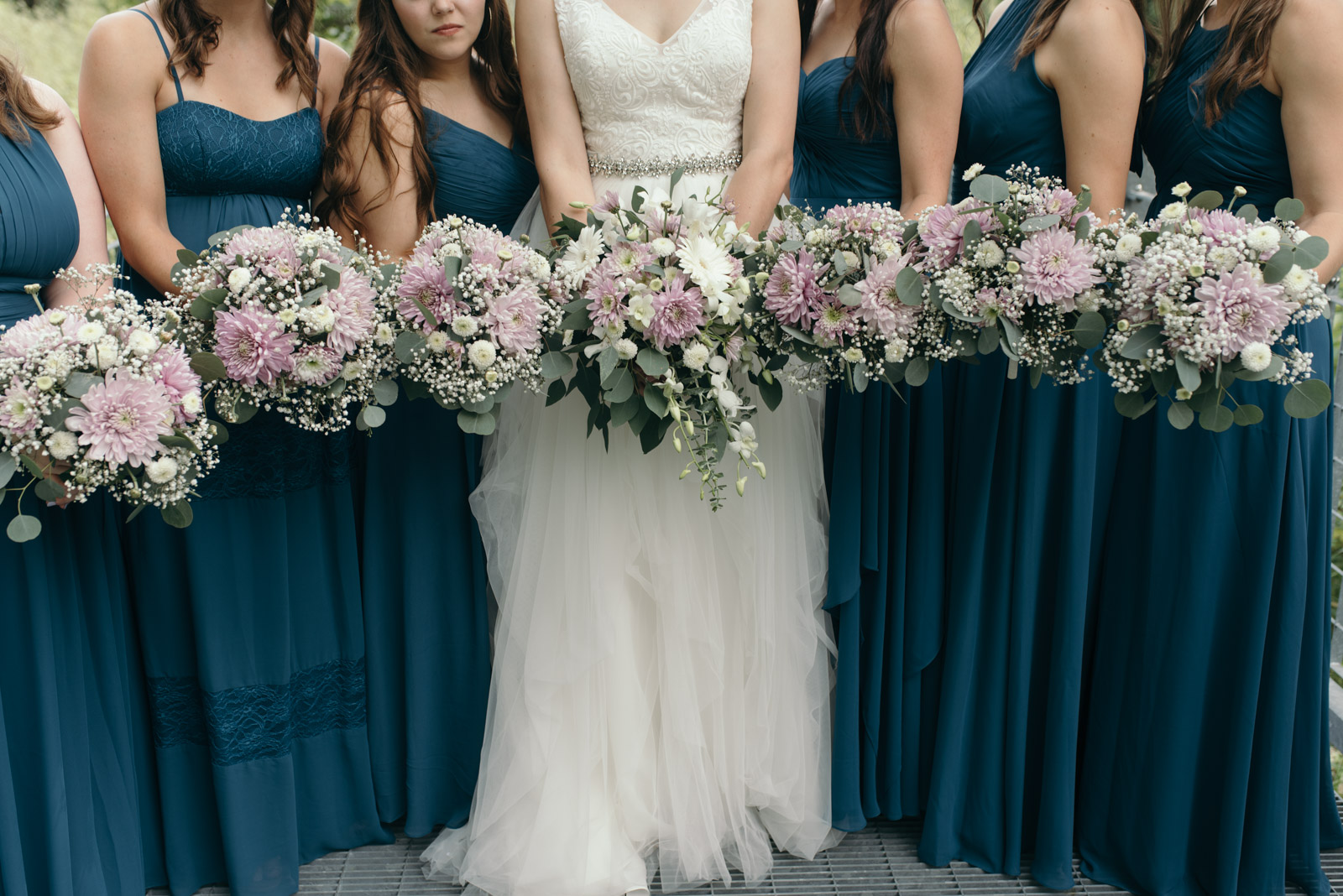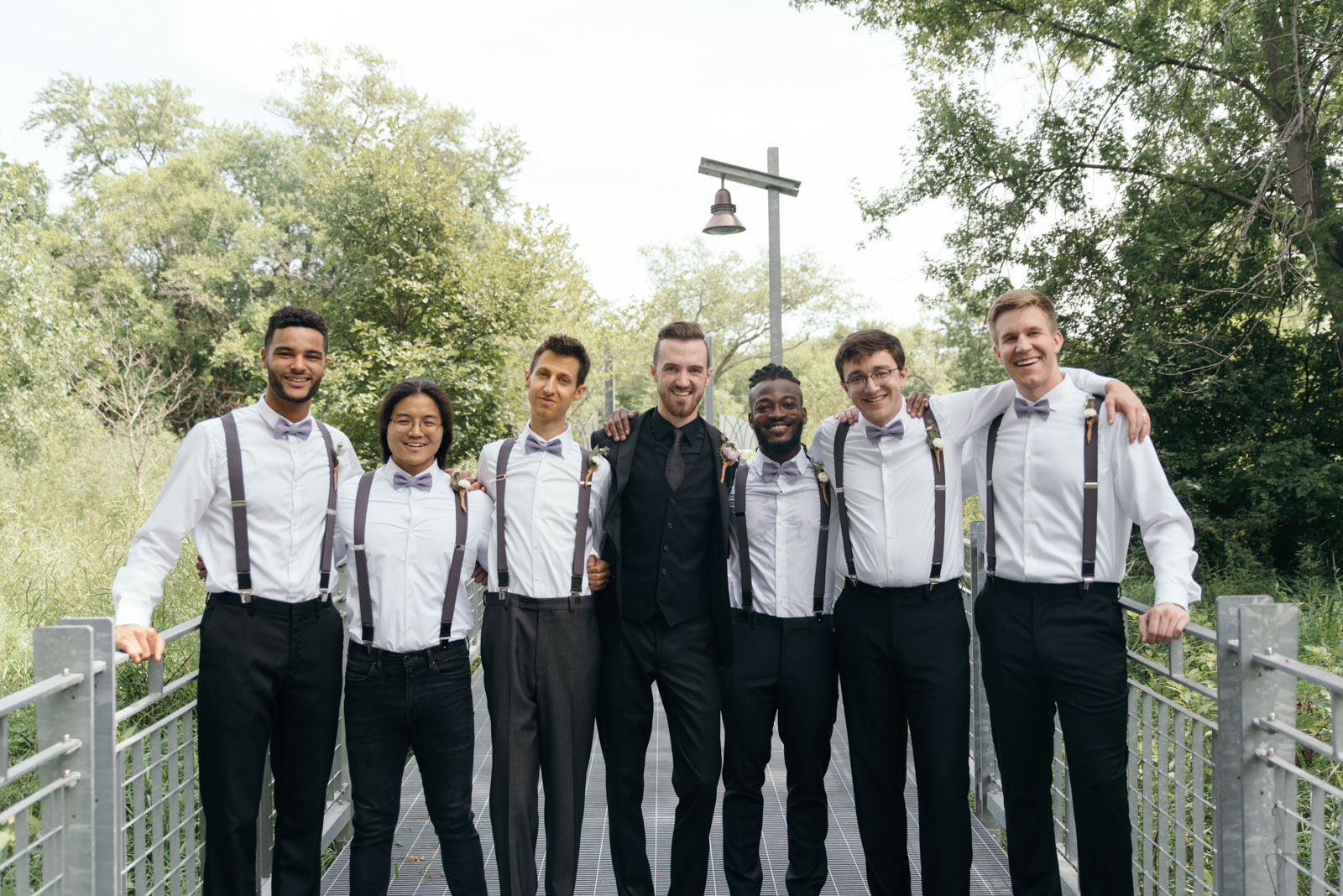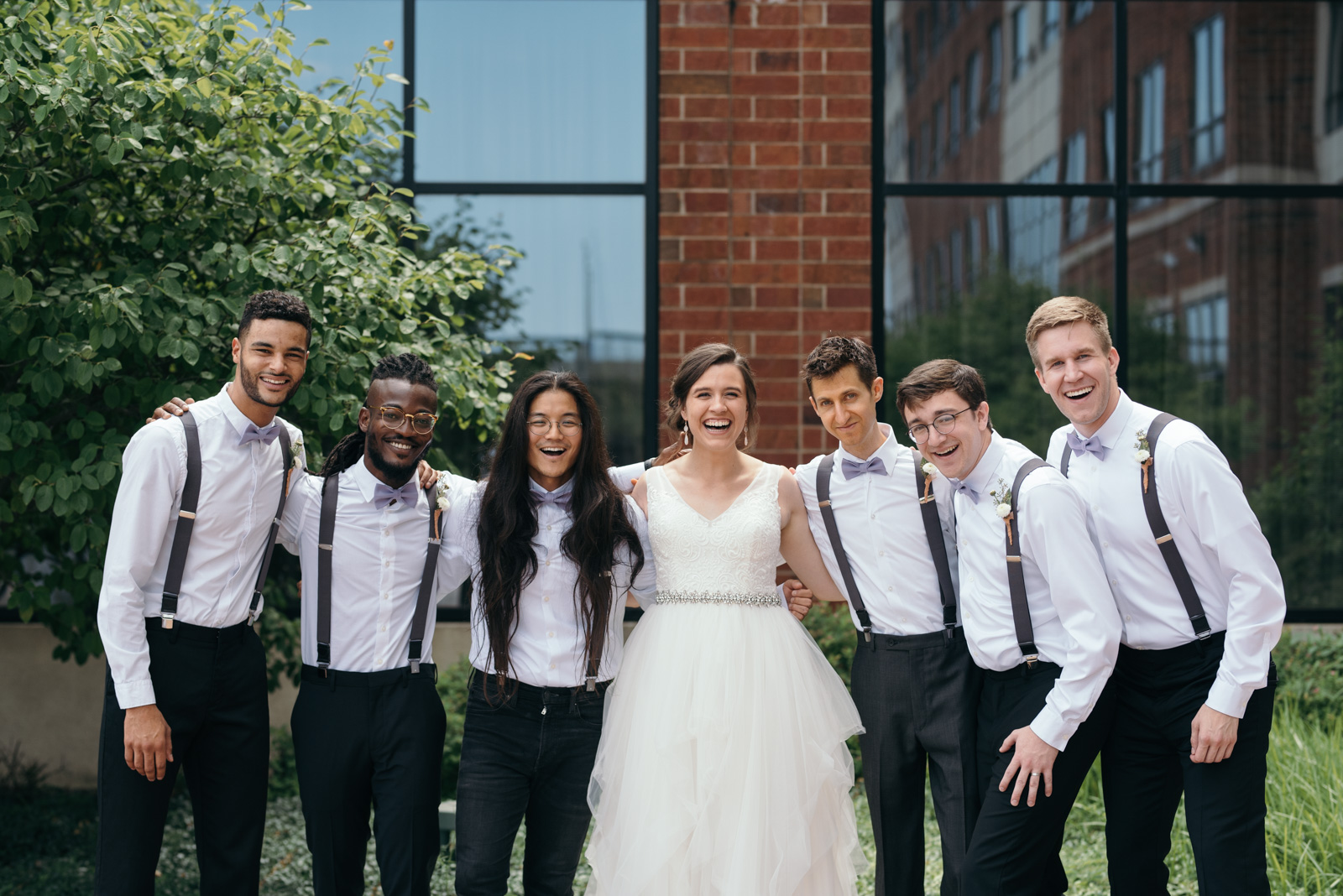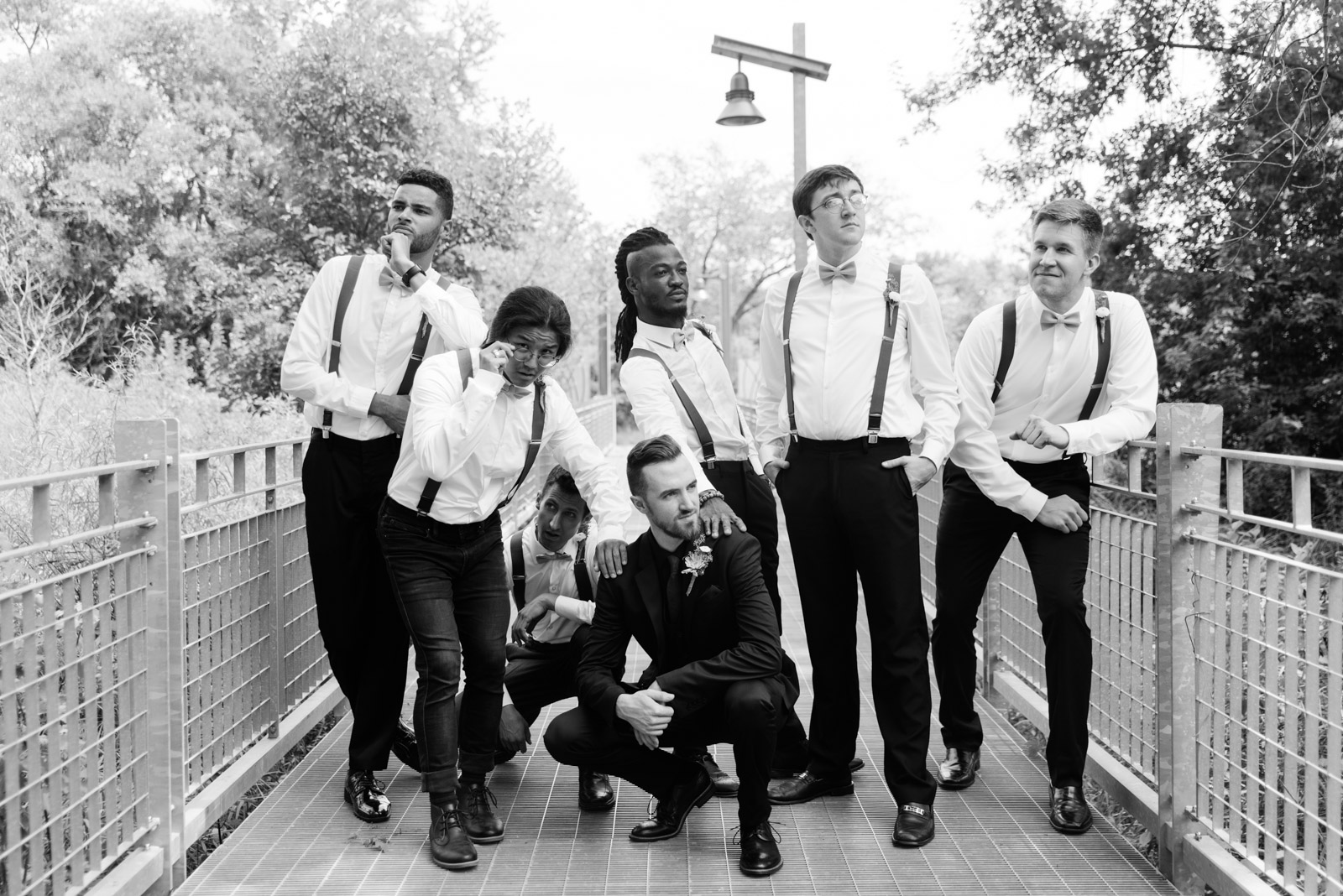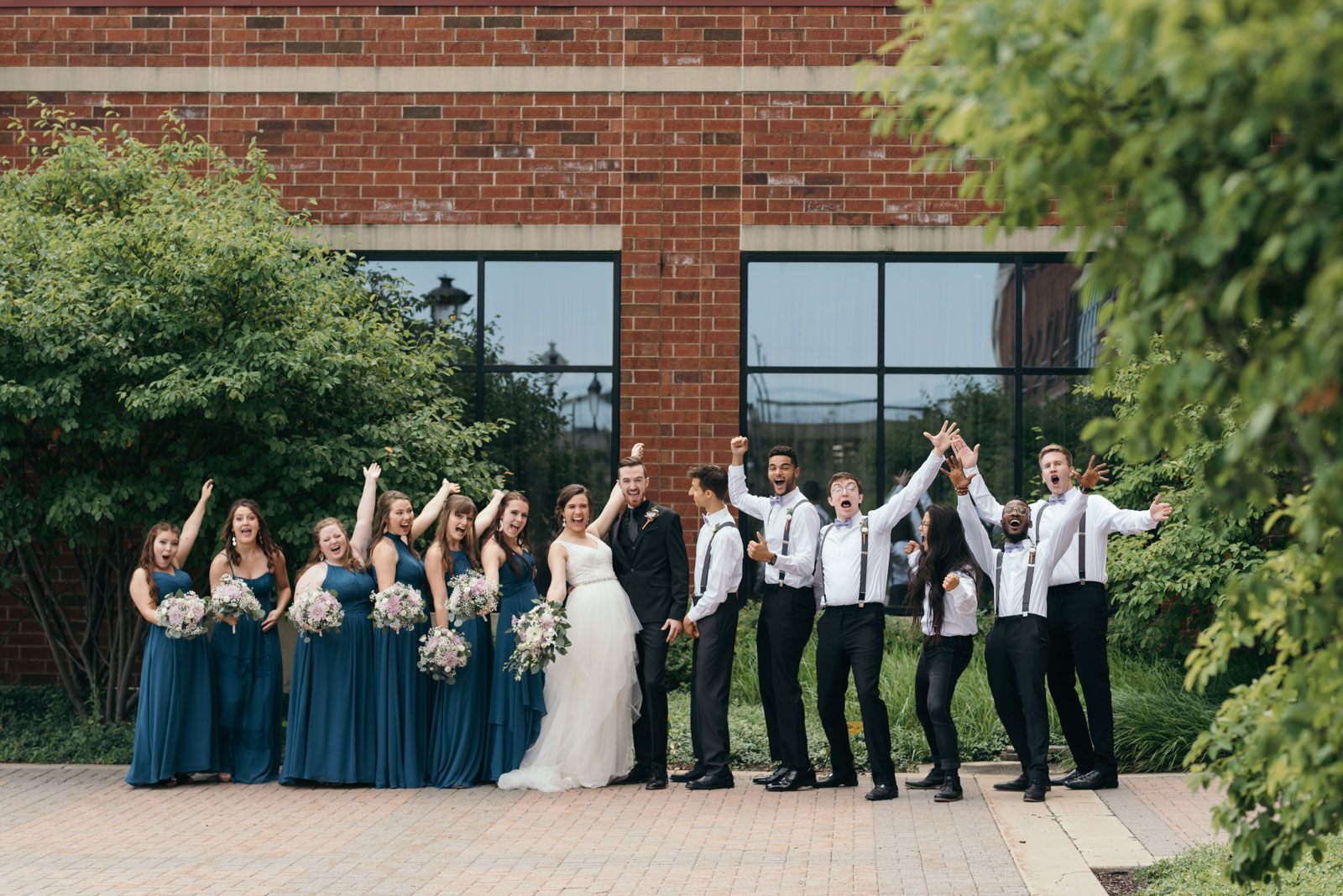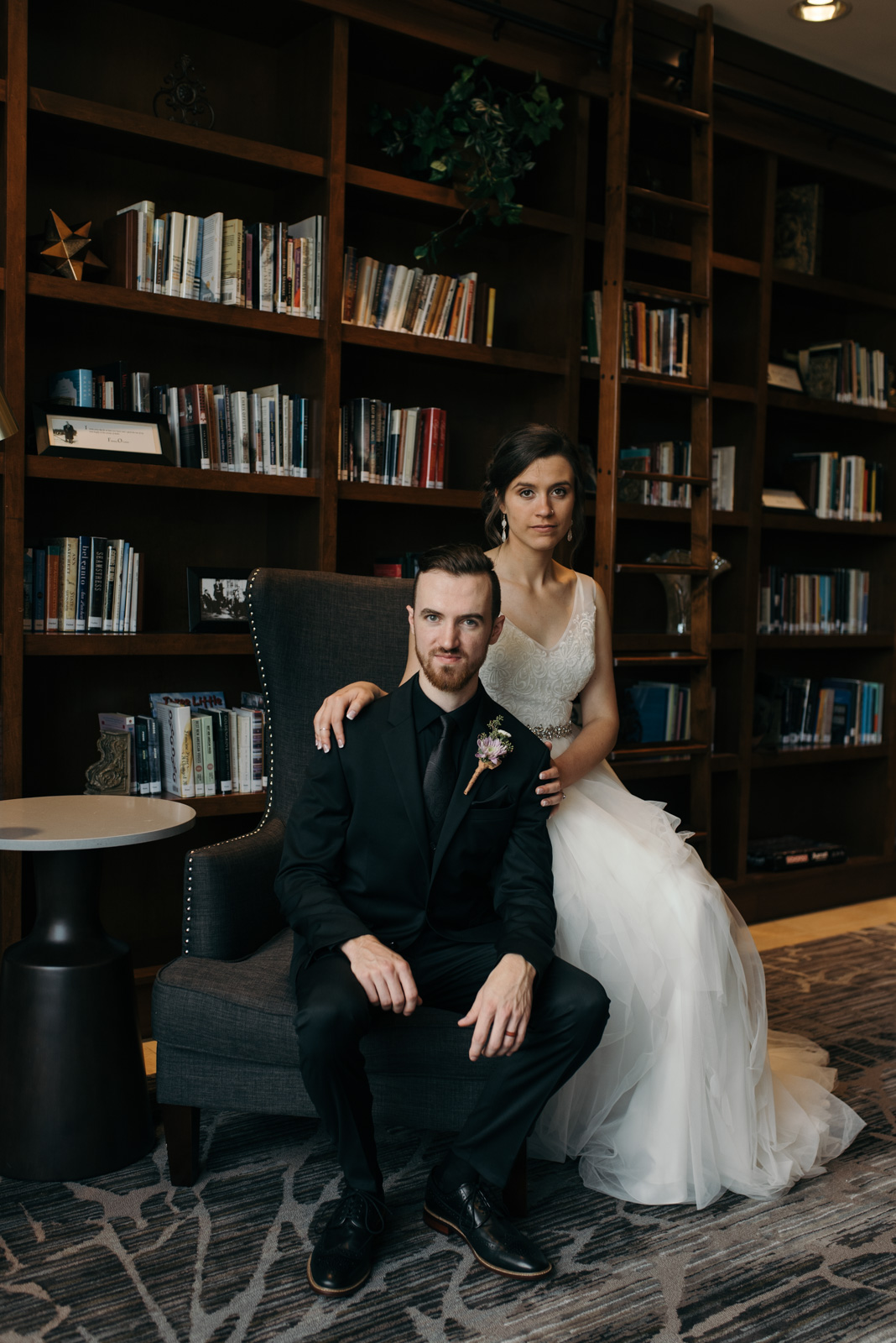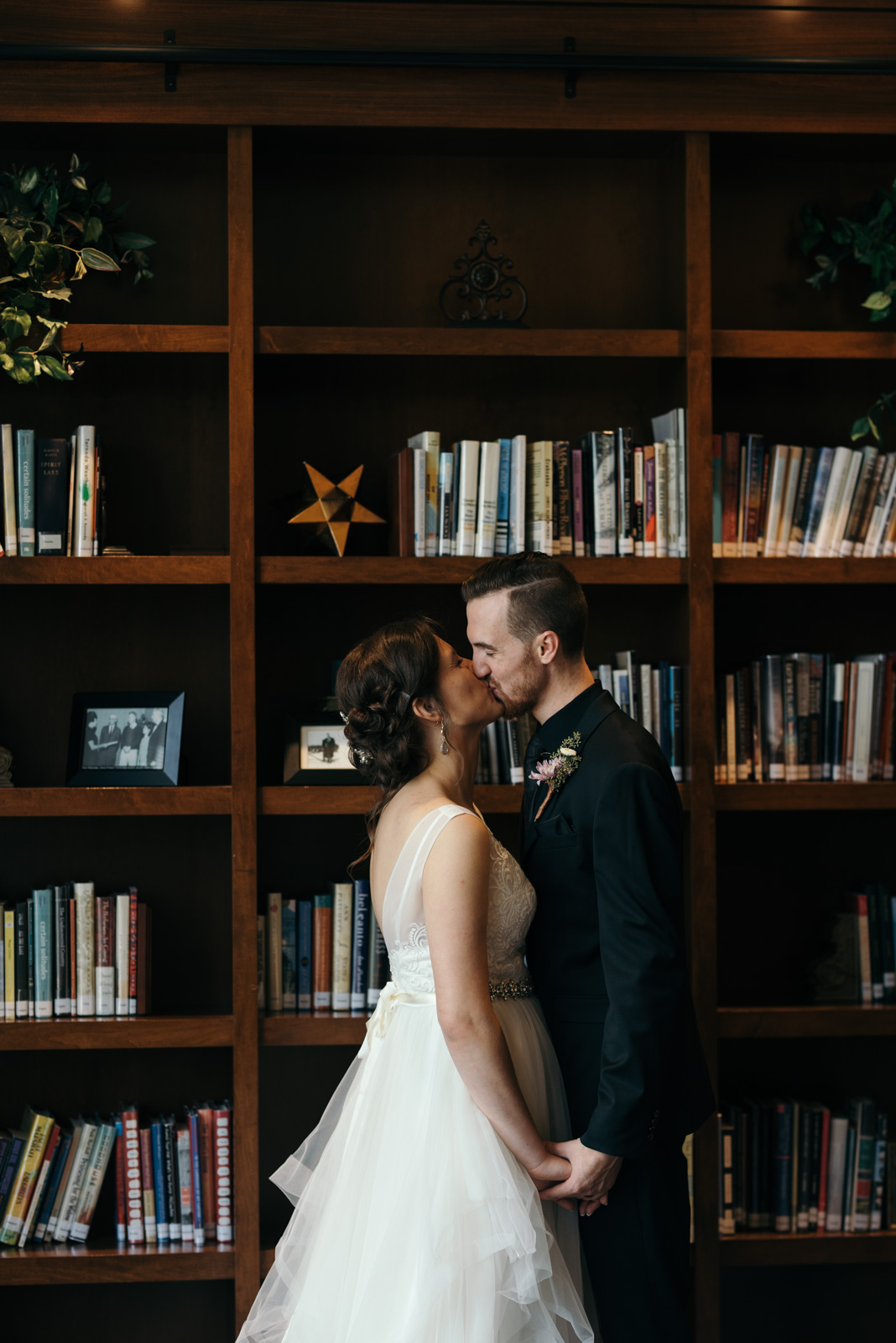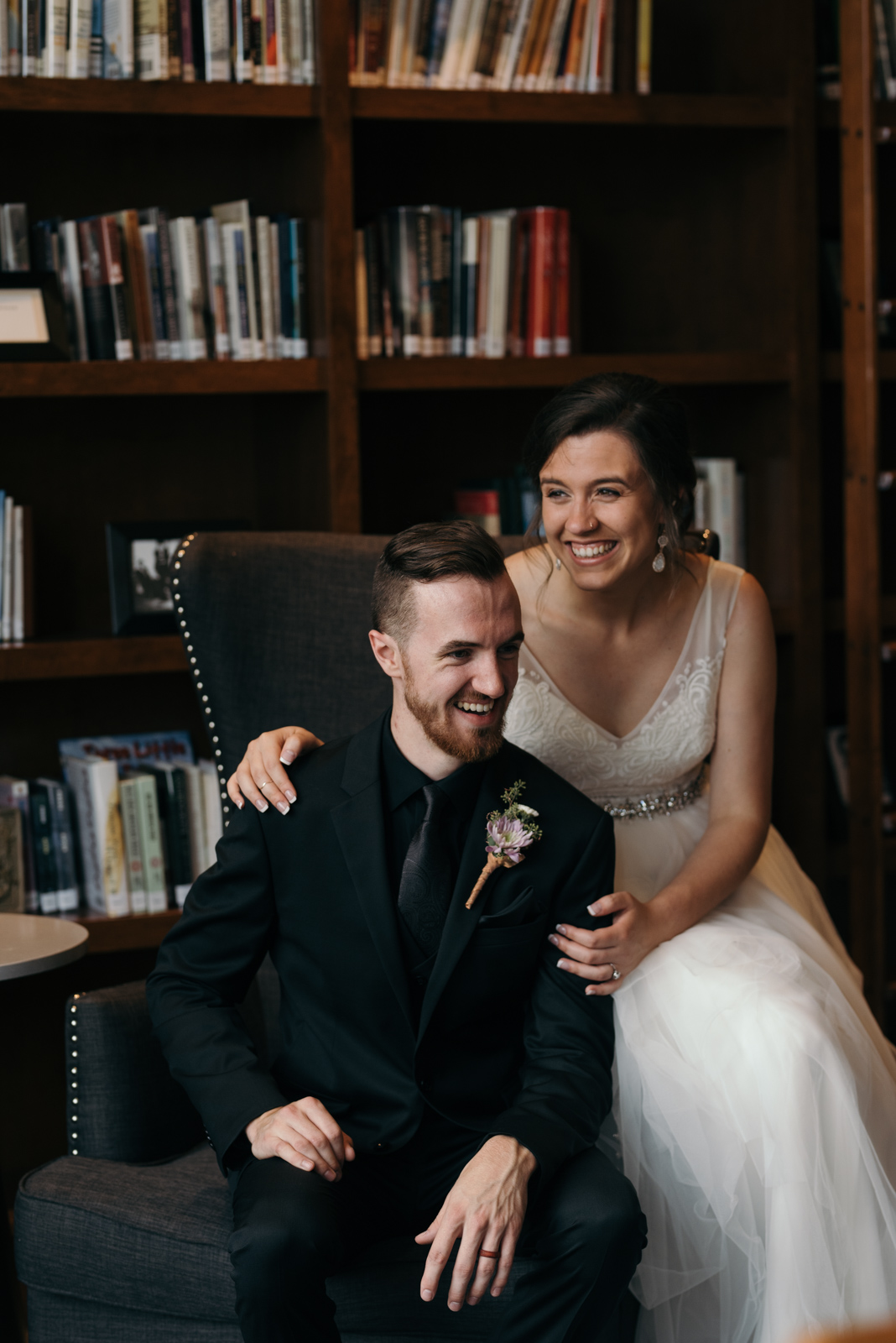 Romantic Ceremony at Veritas Church
They had their ceremony at Veritas Church in Iowa City. They lowered the lights and lined the aisle with candles to create a romantic feel for the ceremony. At the altar was a chandelier, hand built by Tim (an amazing artist by the way) that was also present at their proposal earlier that year. We love when couples incorporate their passions into their wedding days!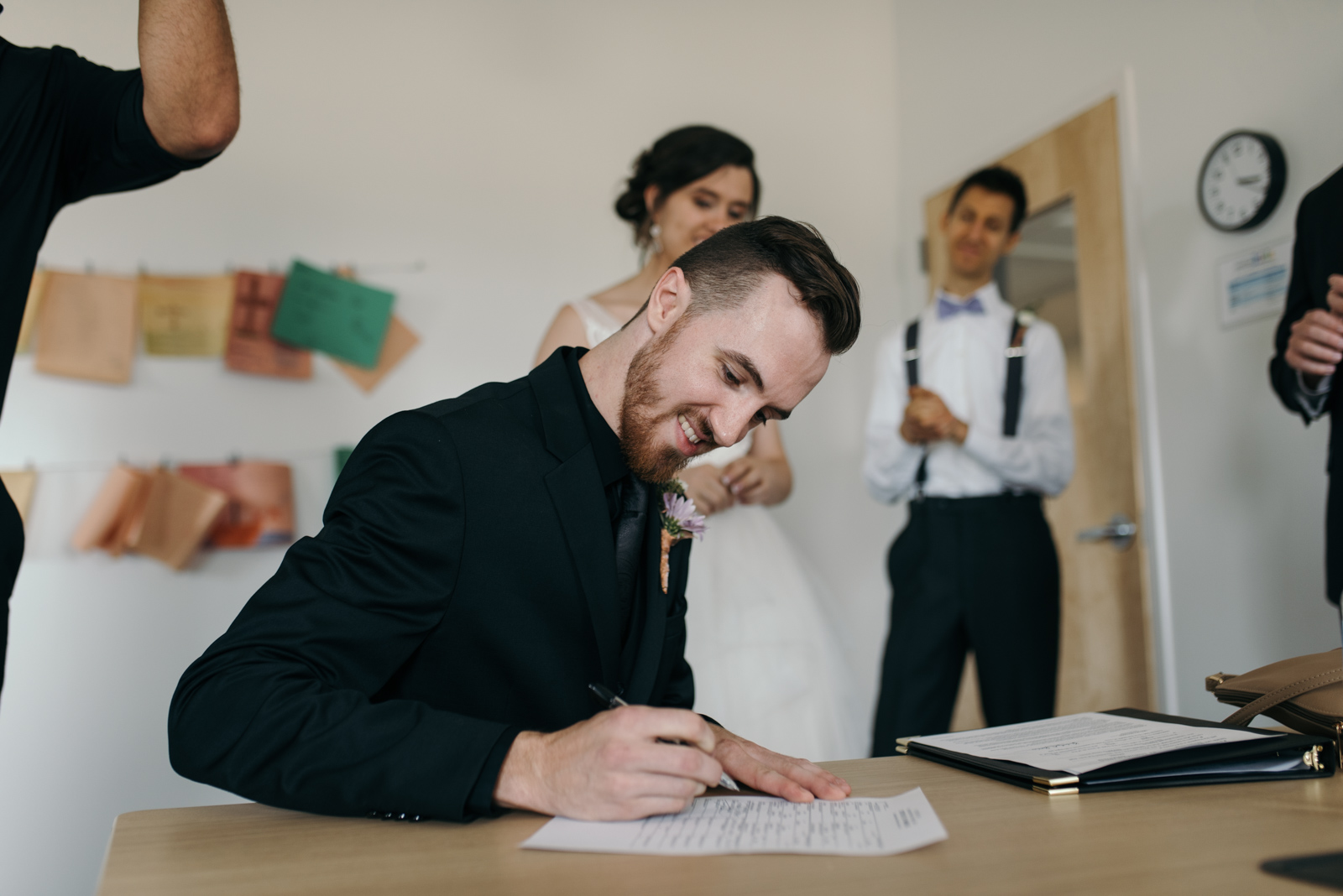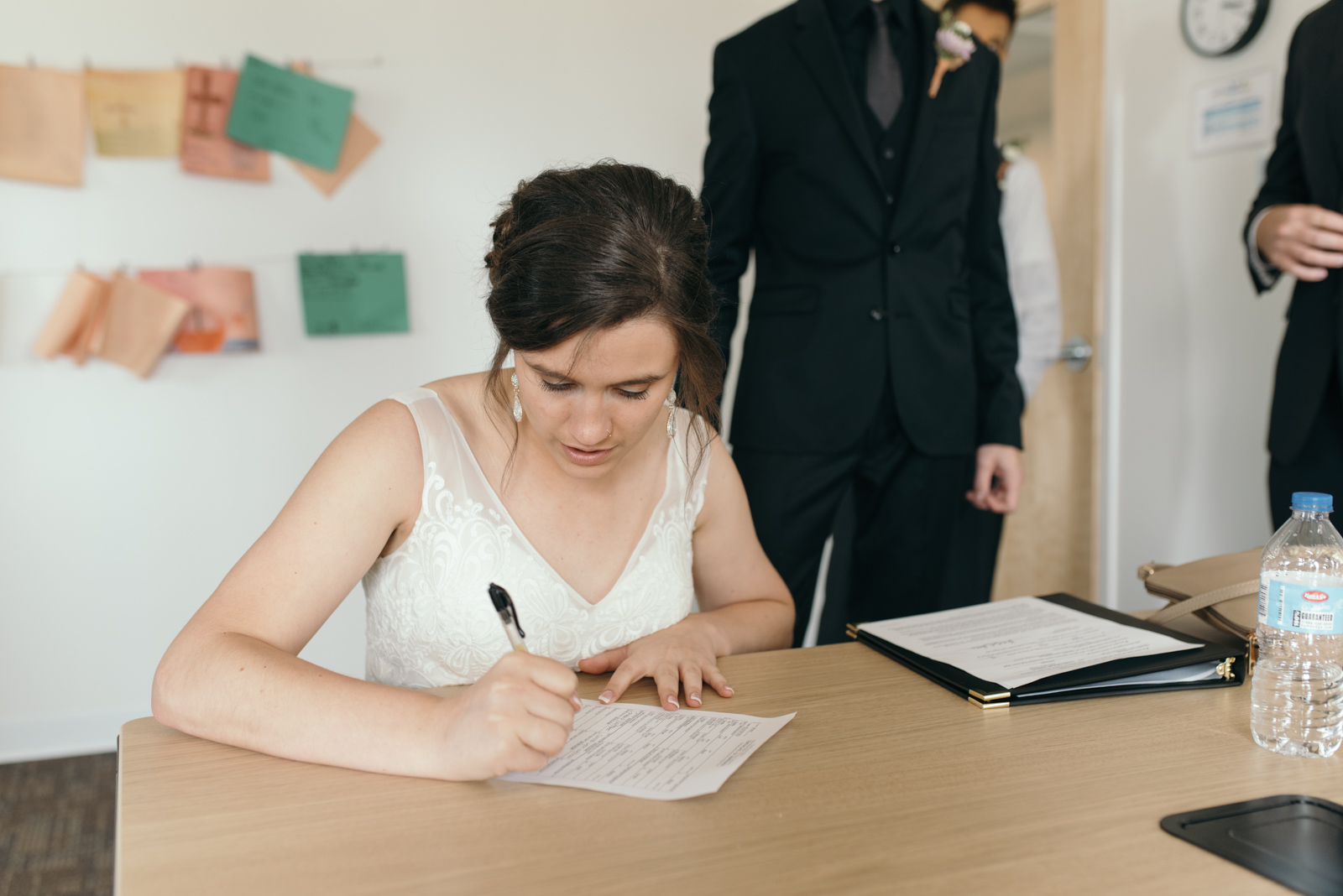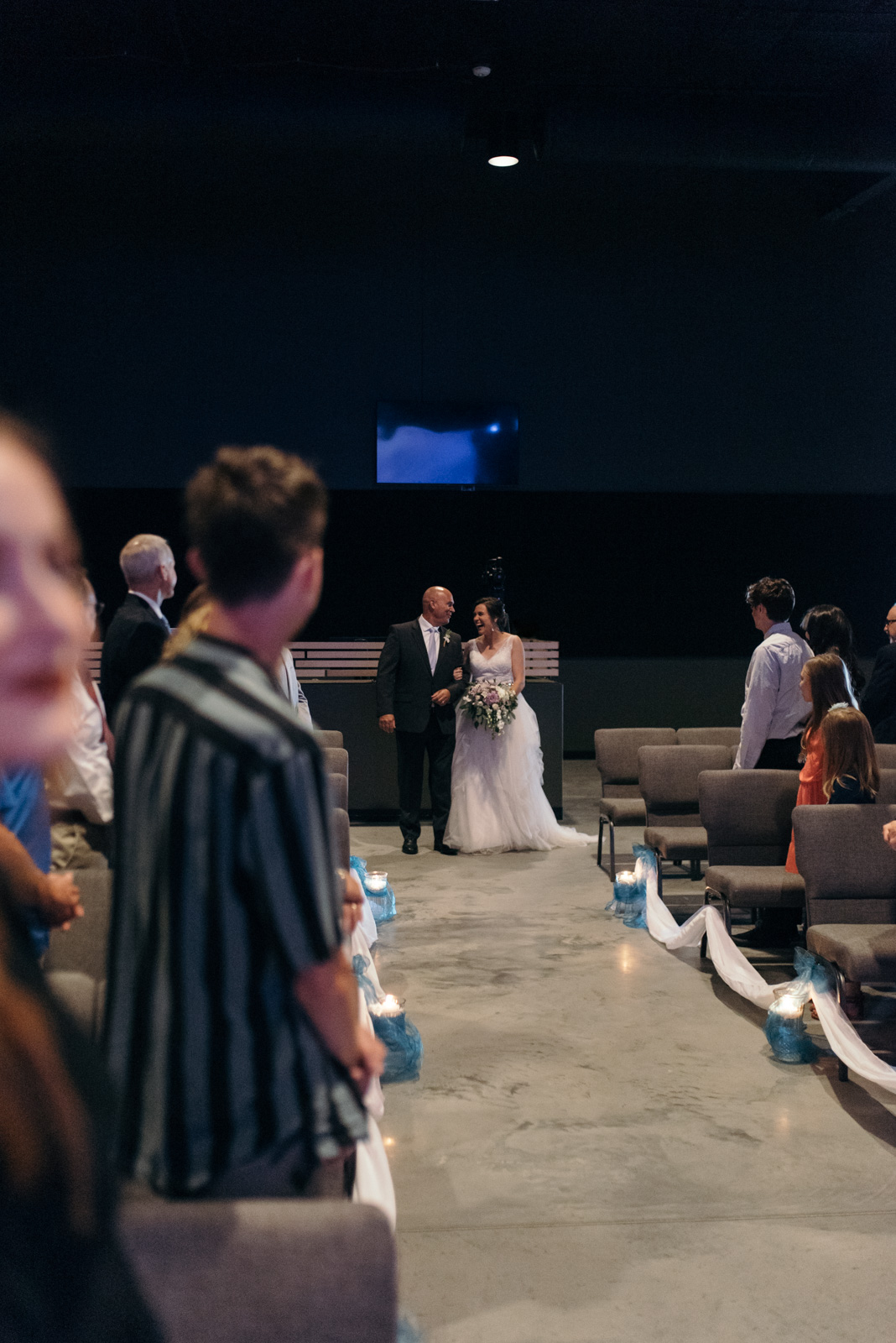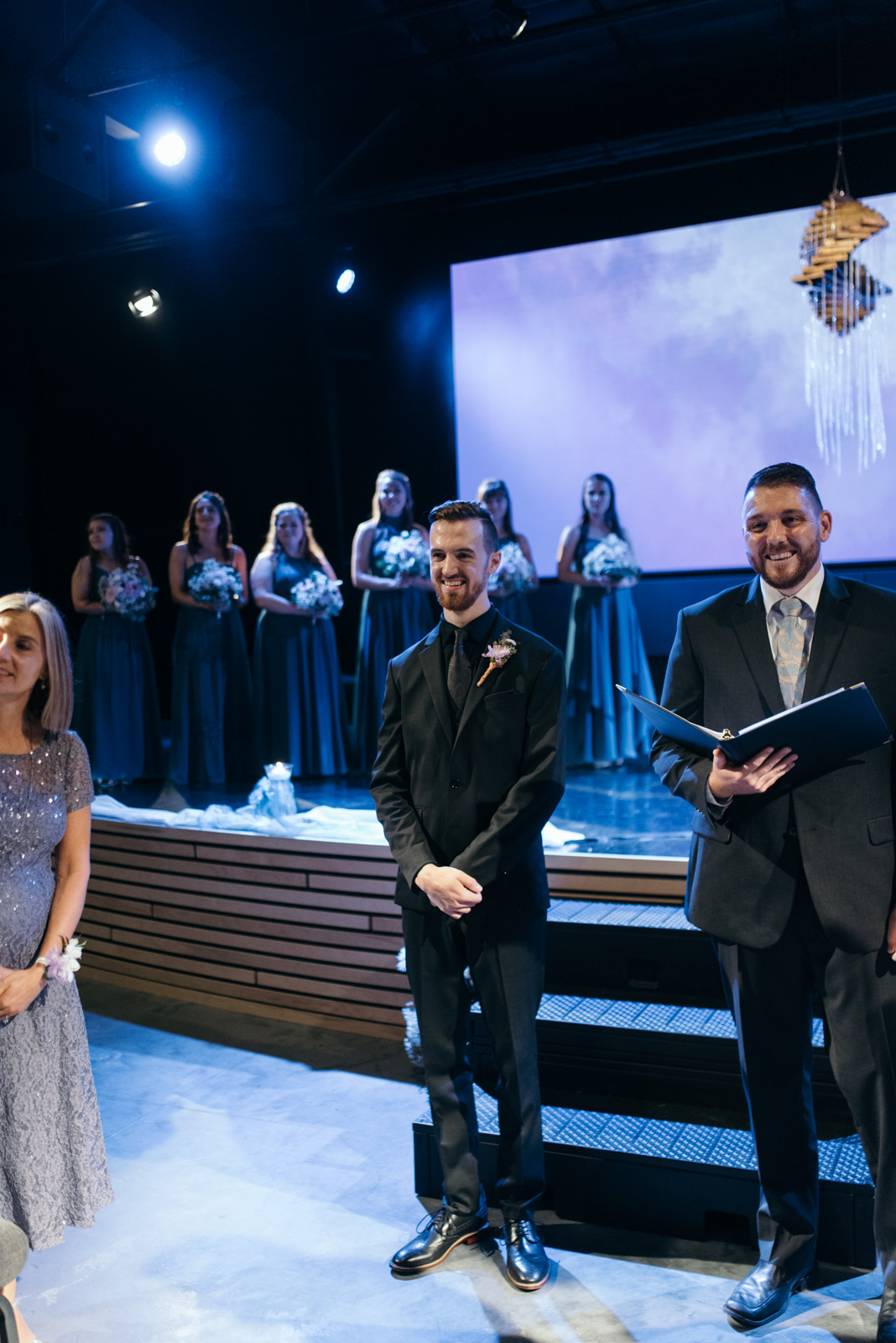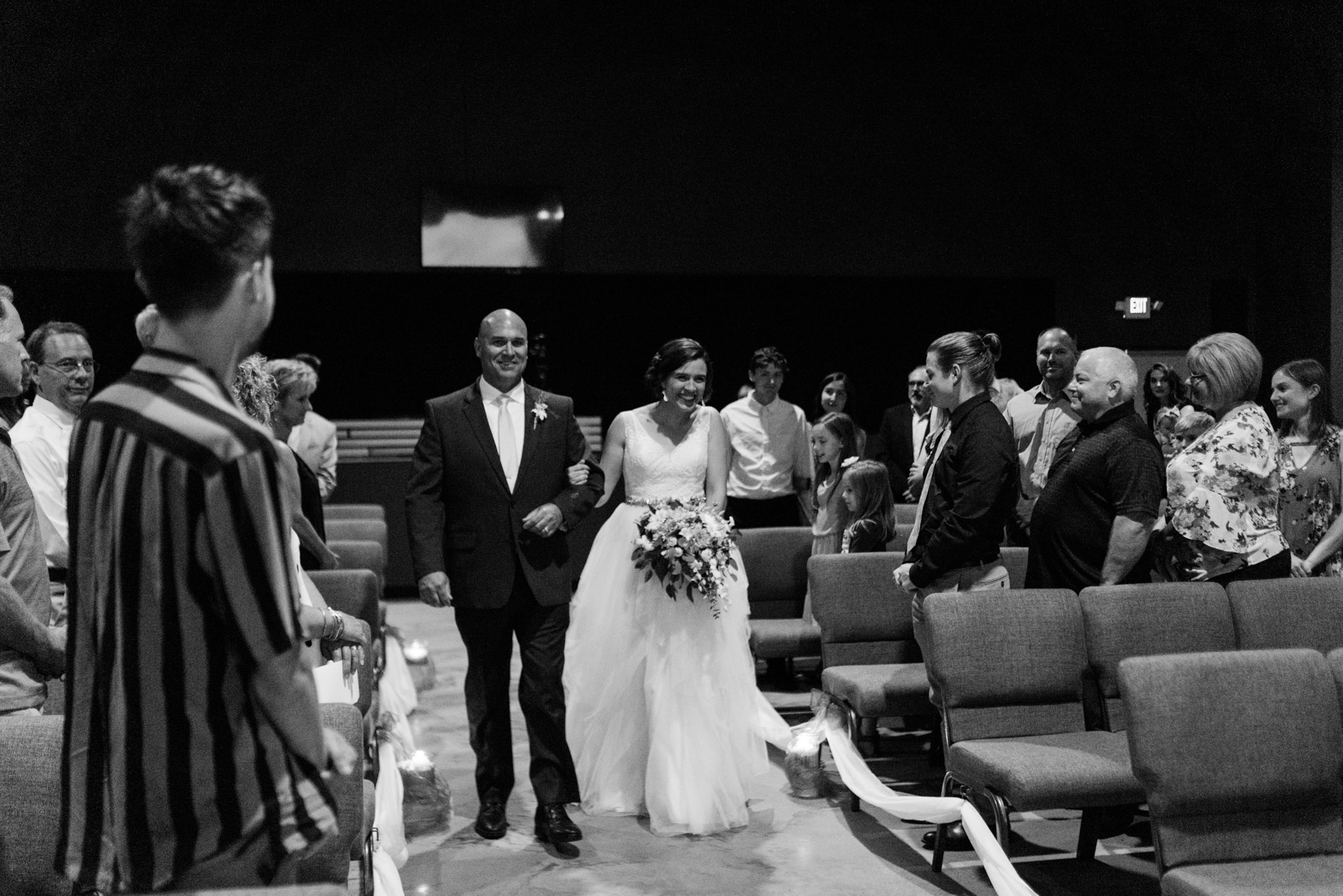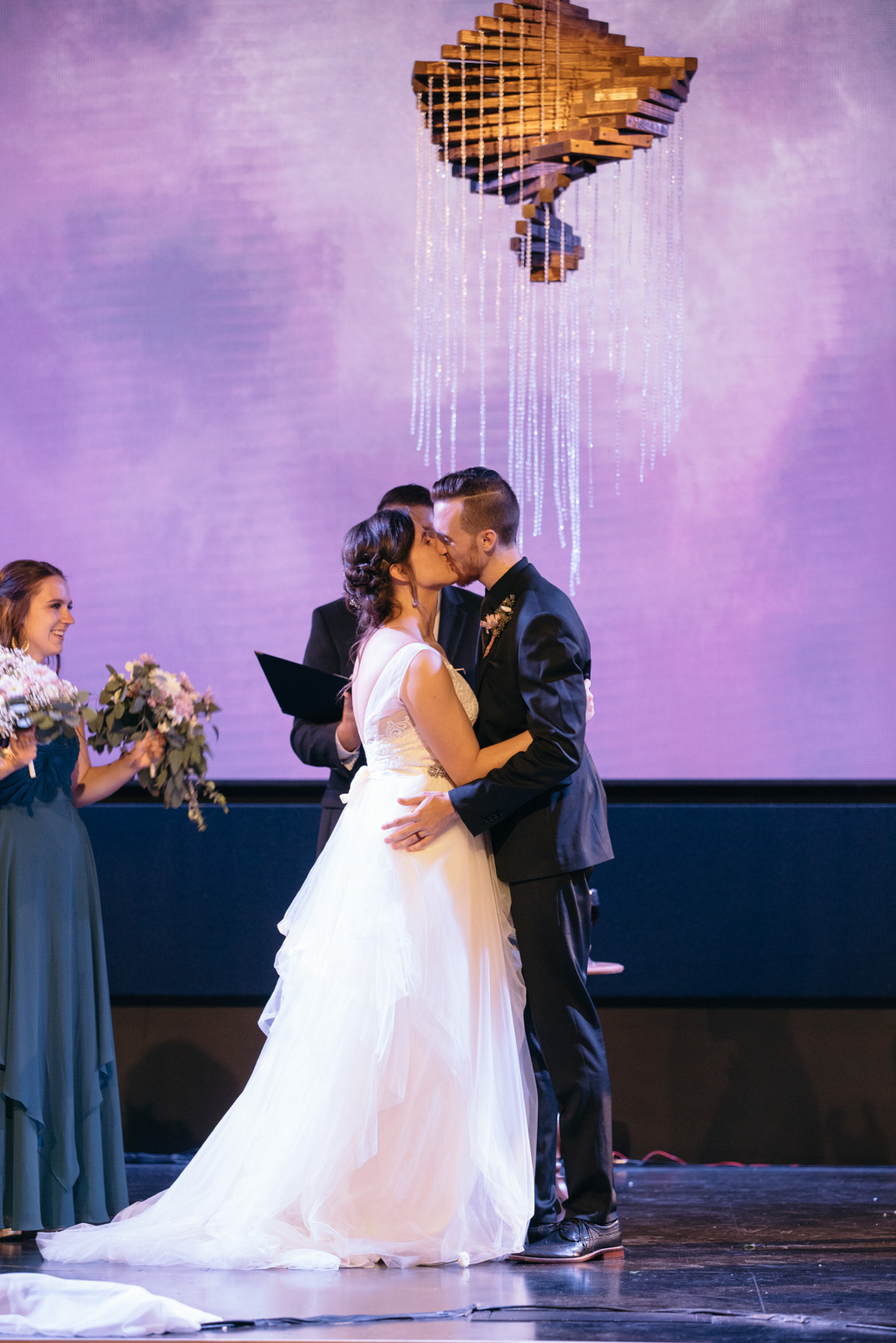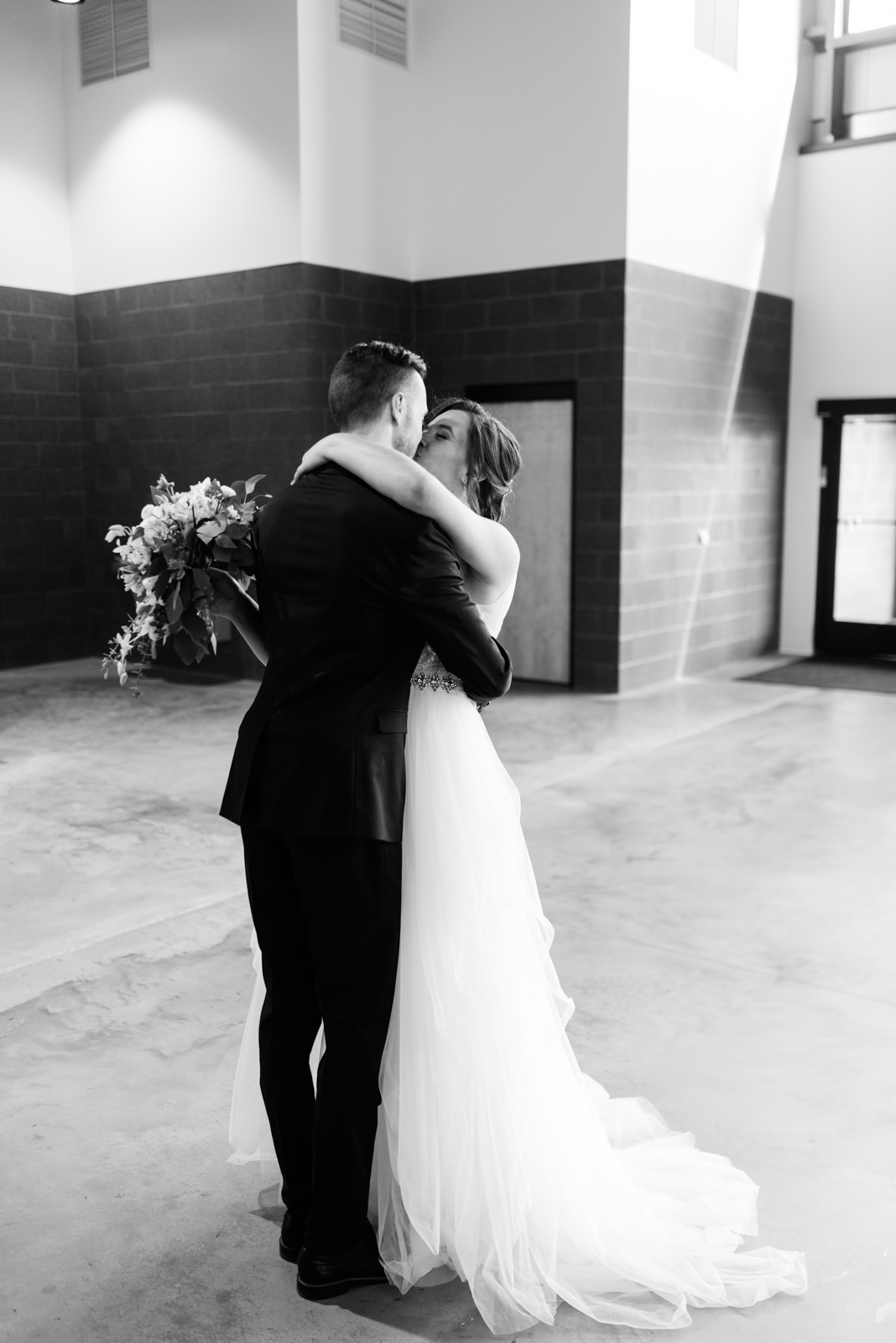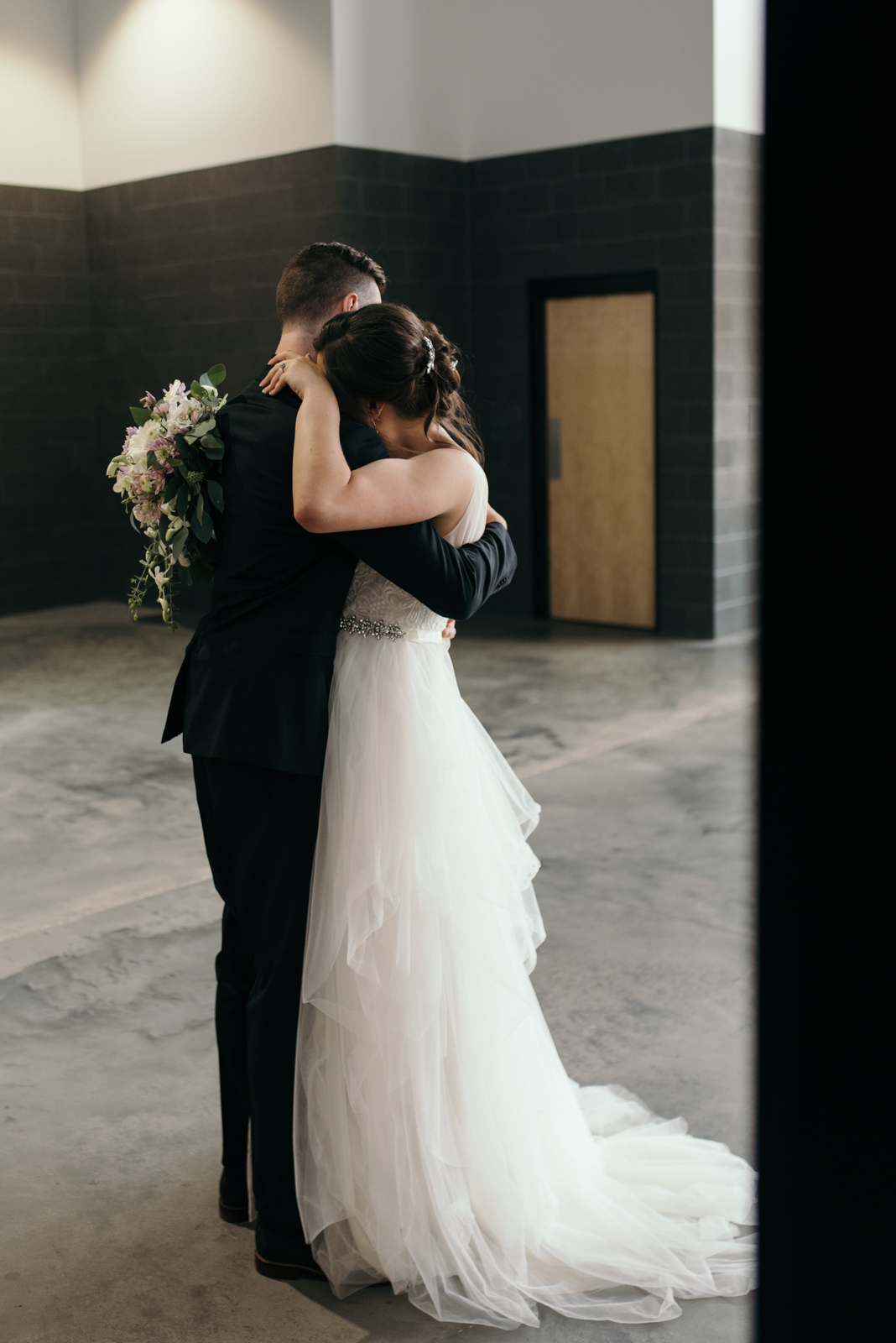 Golden Hour Portraits at the Coralville Marriott
Once we got back to the Coralville Marriott for their reception, the light outside was absolutely perfect! We took Sadie and Tim outside of the hotel where they have beautiful walkways filled with plants. We took portraits of the newly married couple, including an epic album cover photo because #duh before heading back to the reception for the party to begin.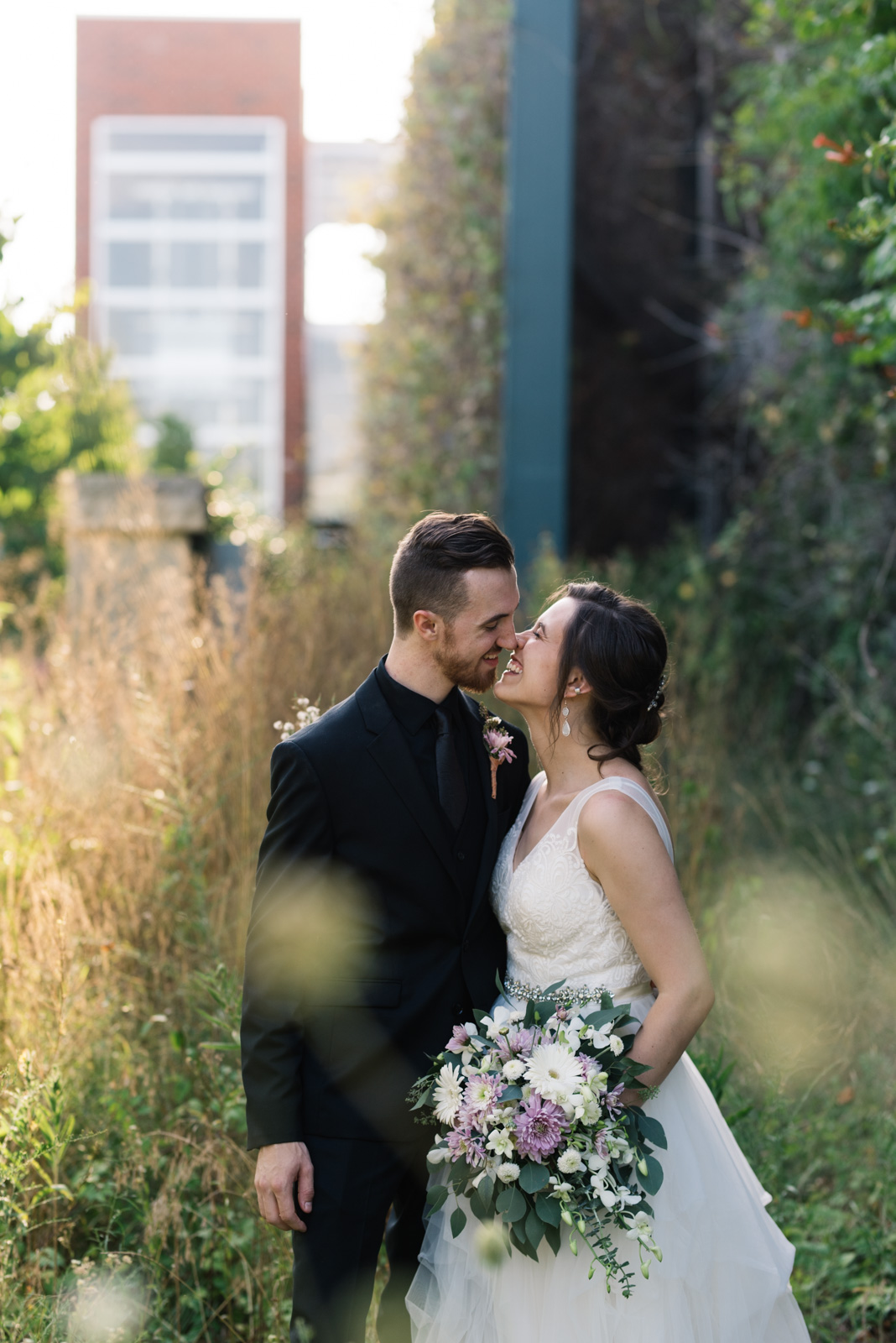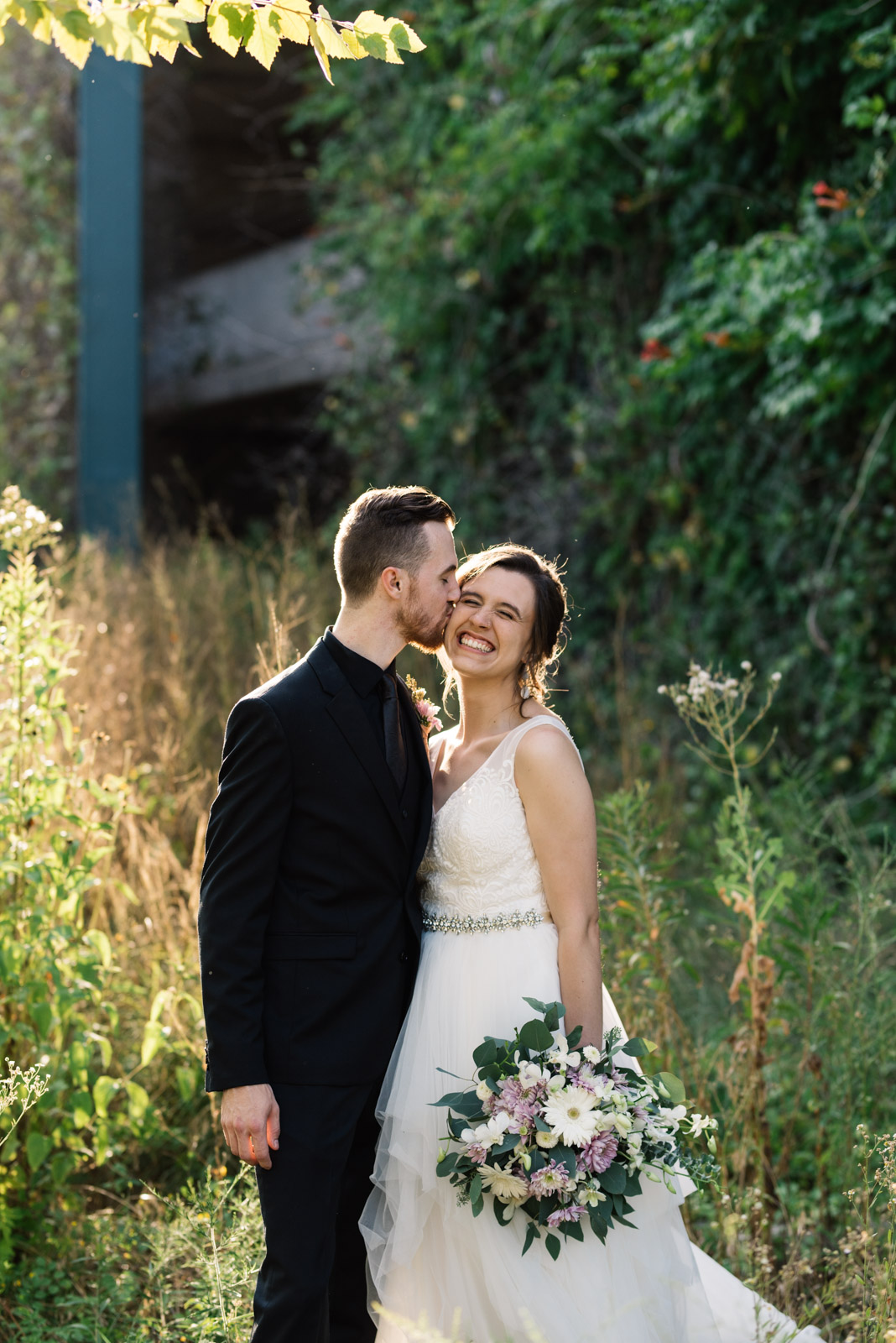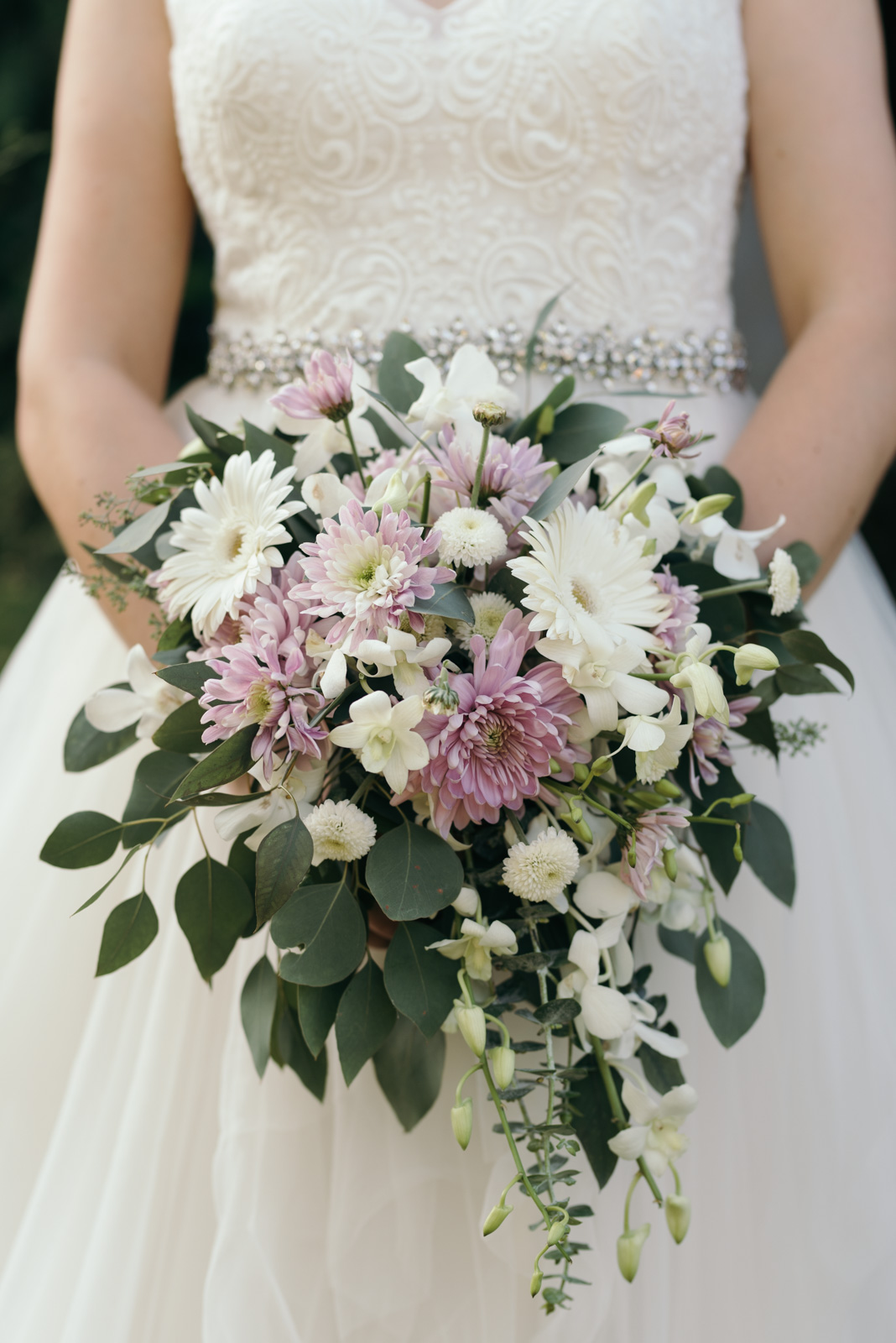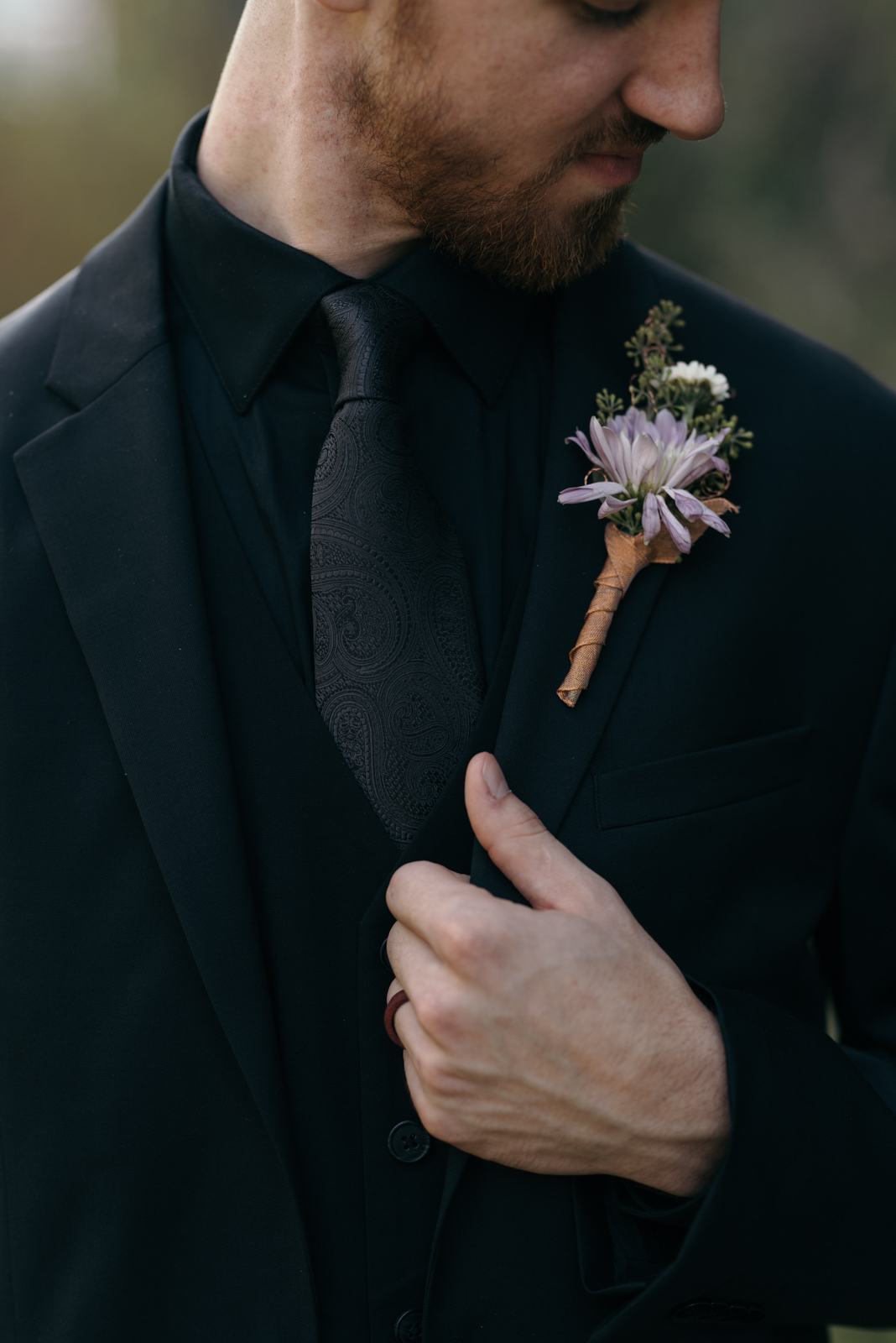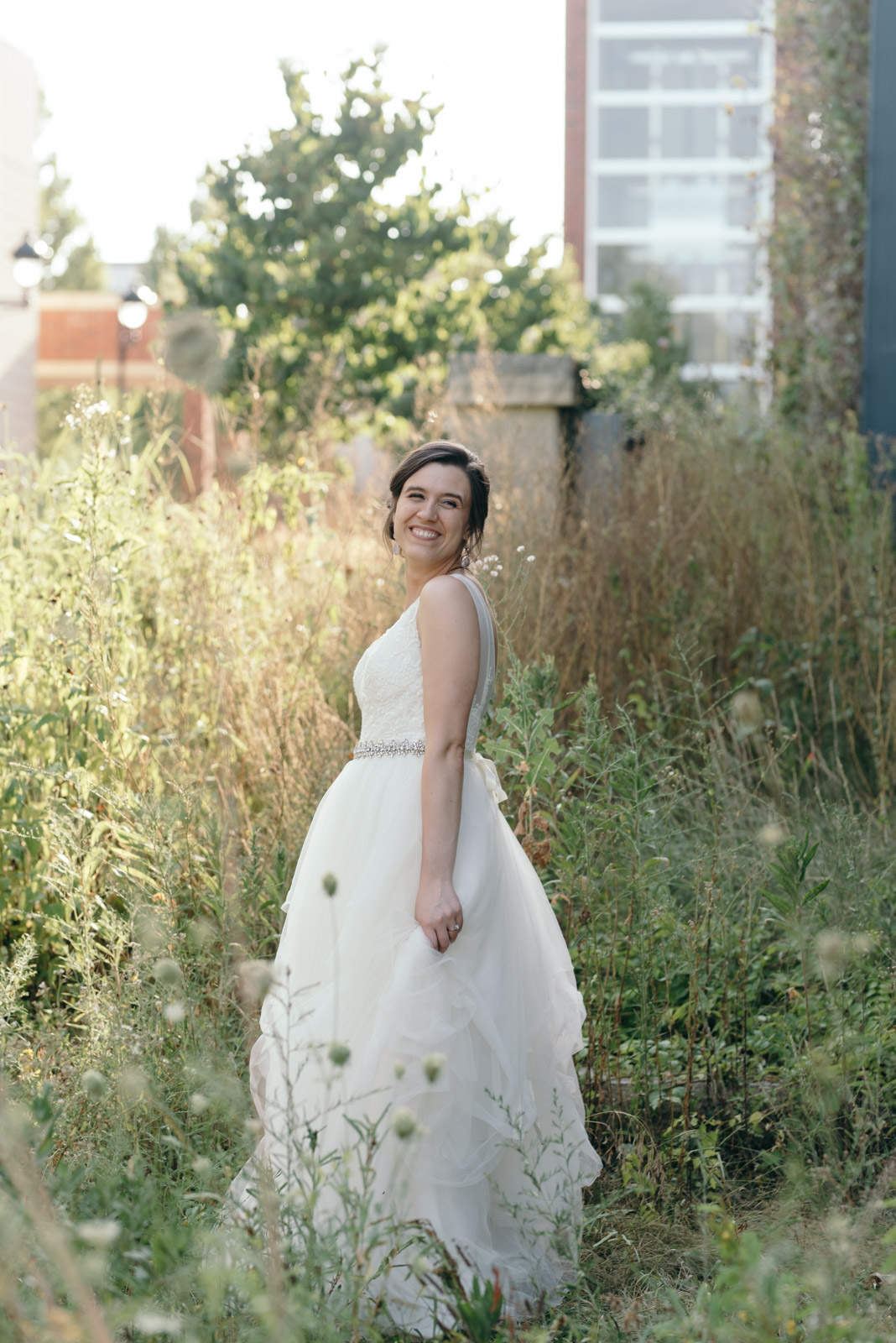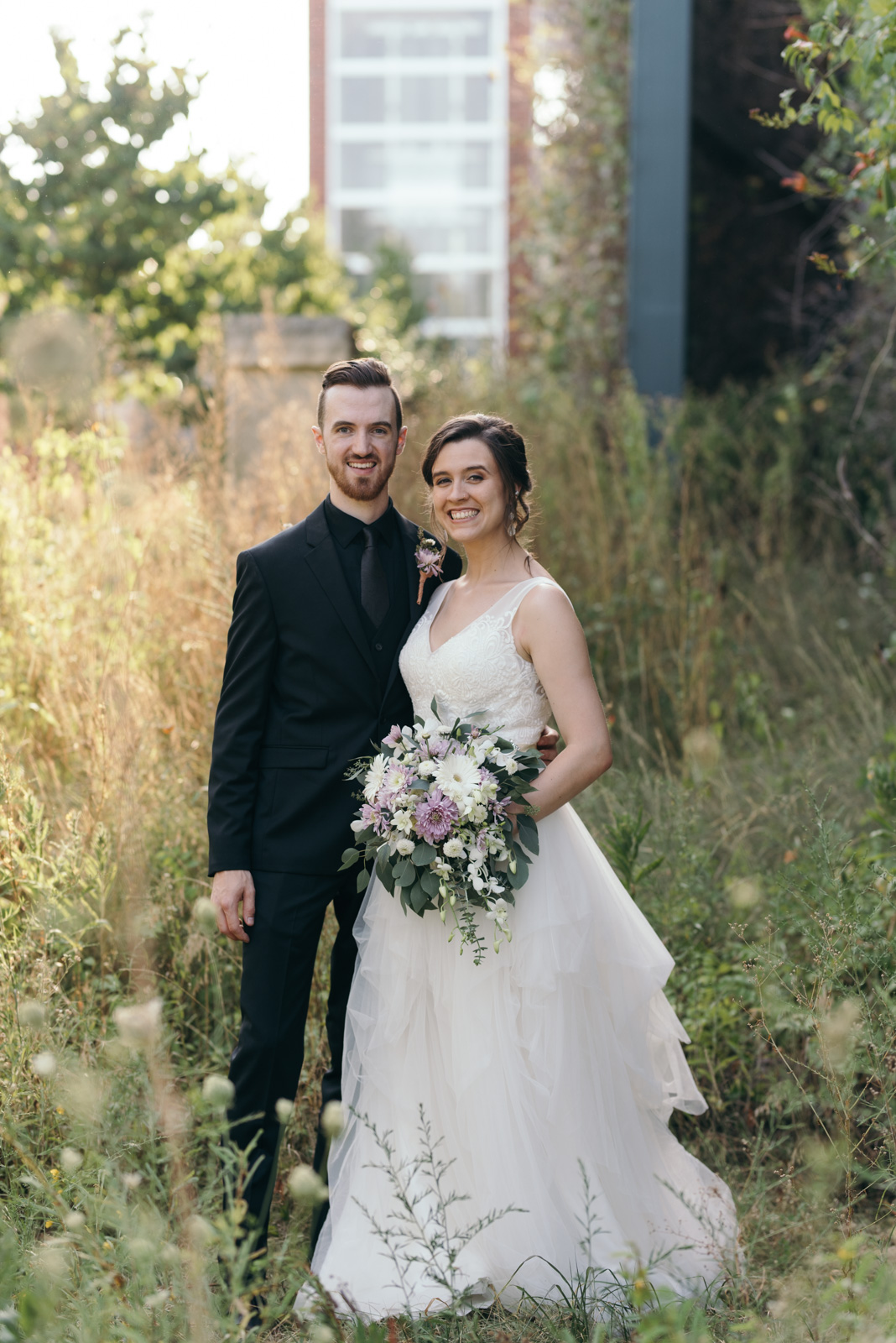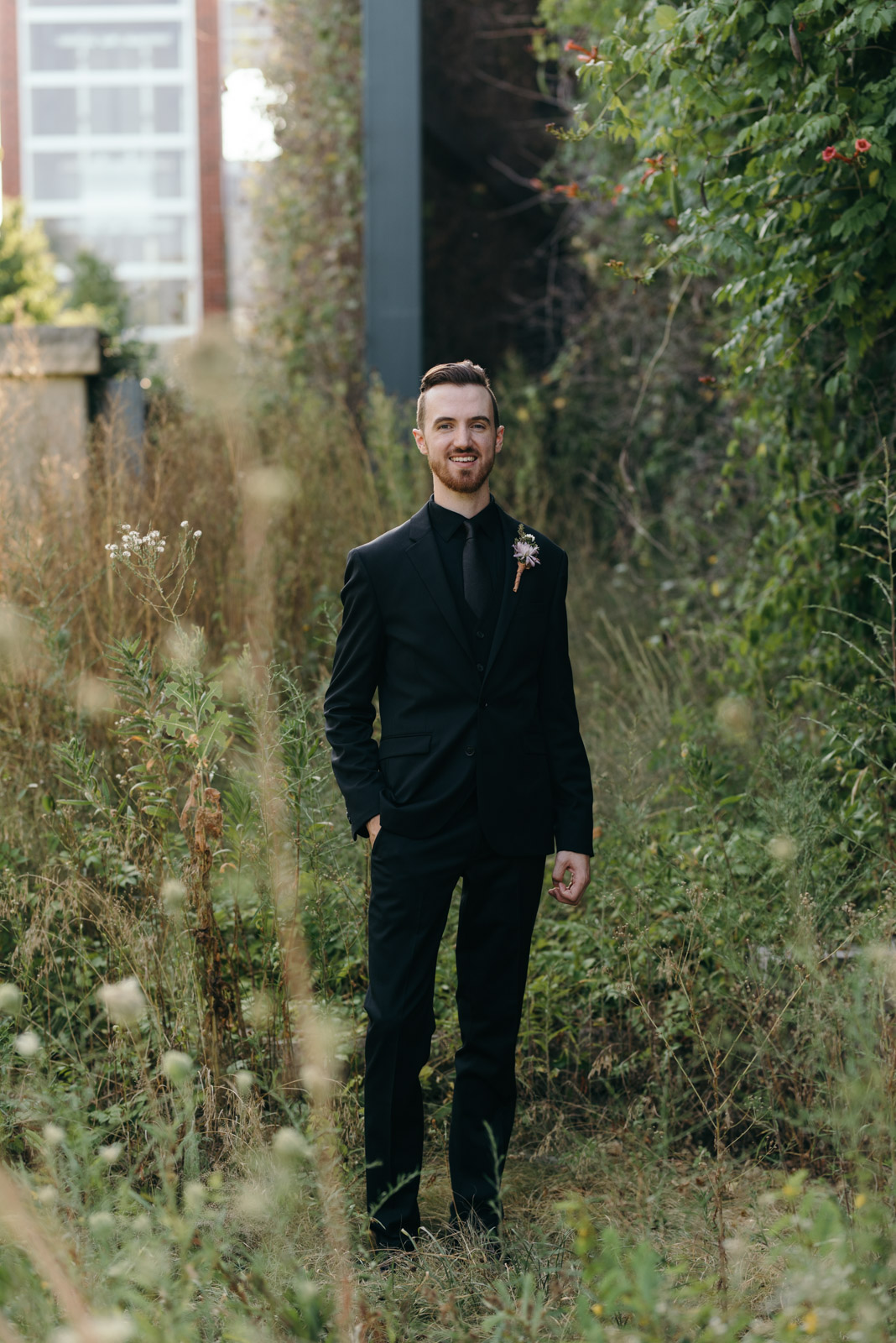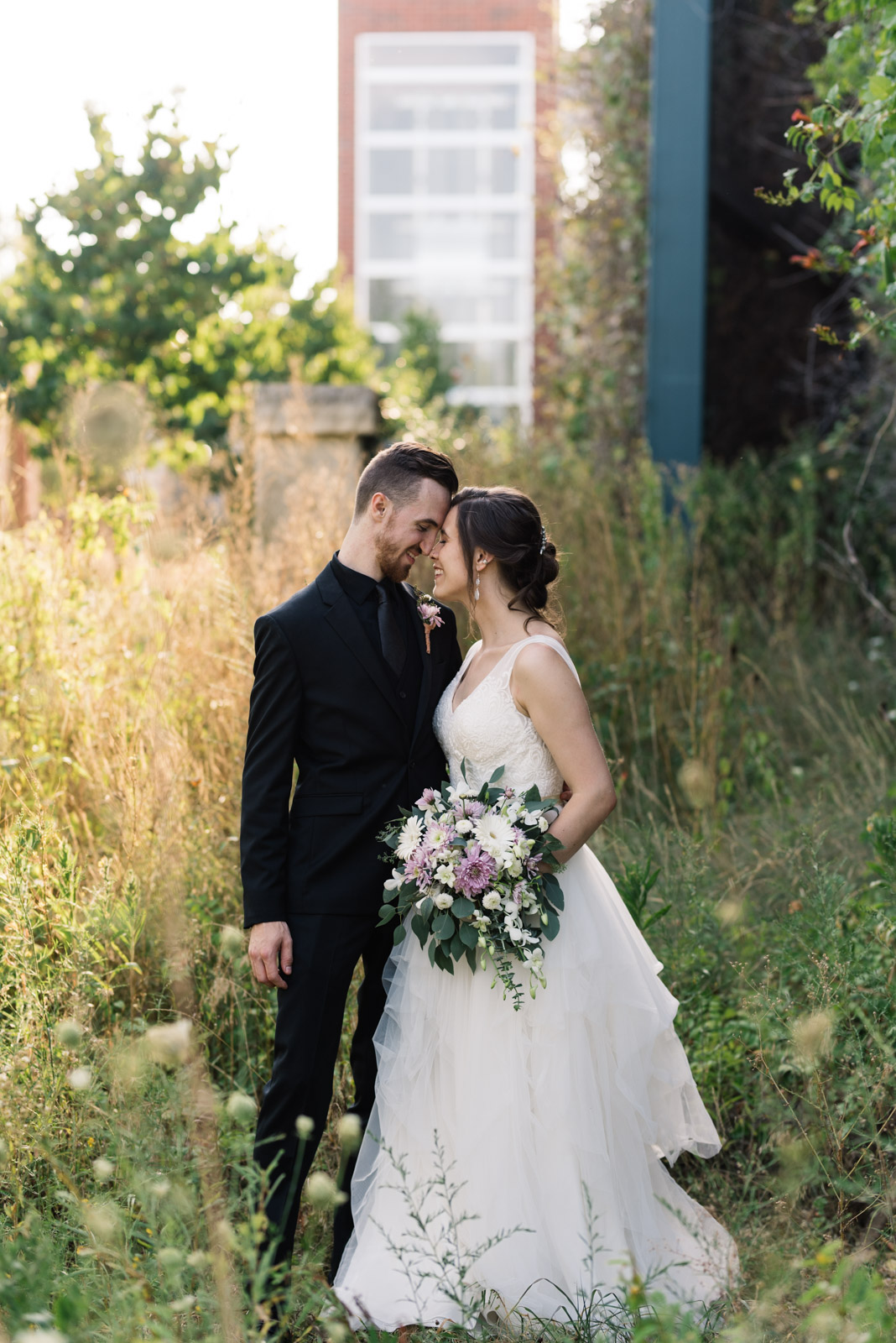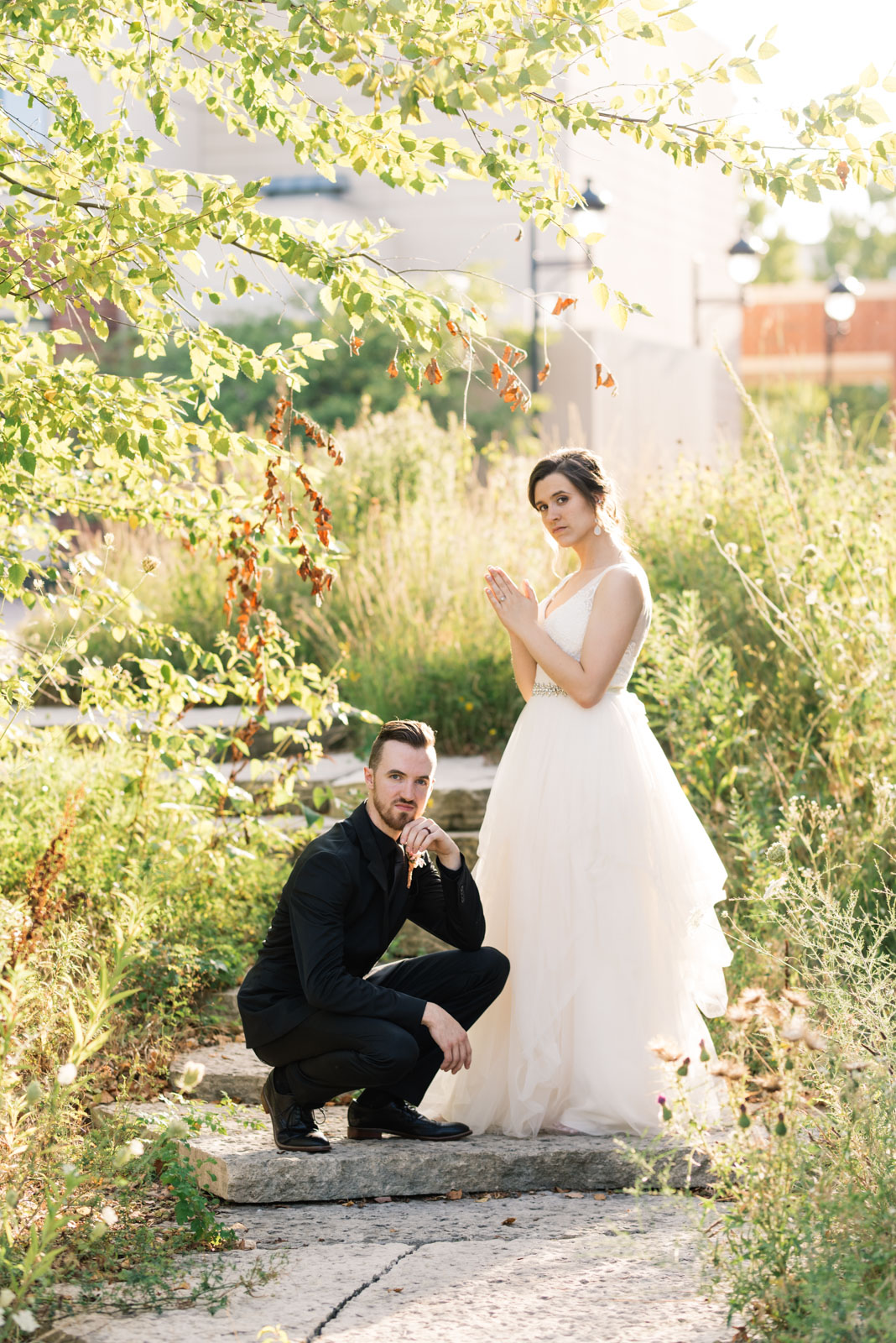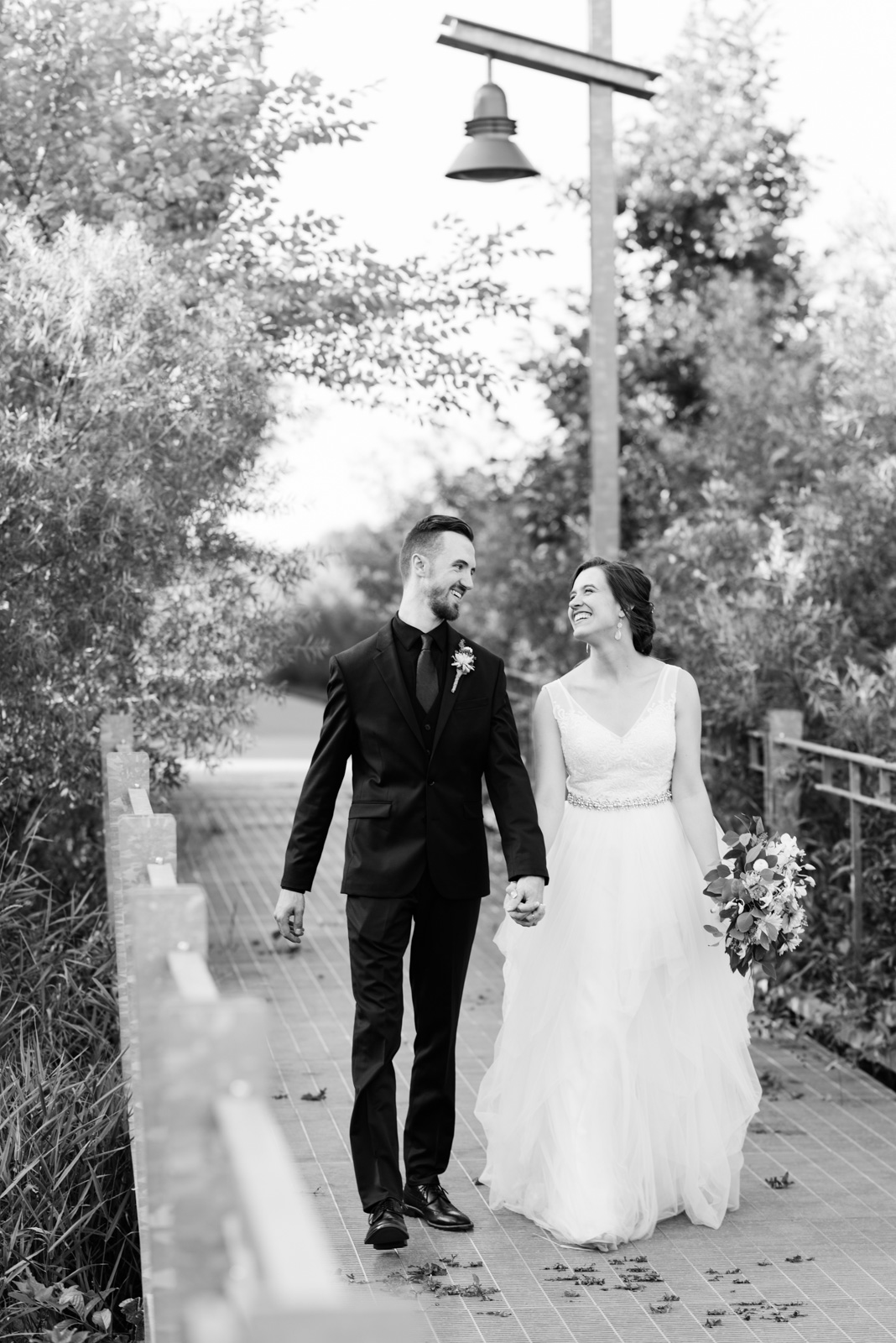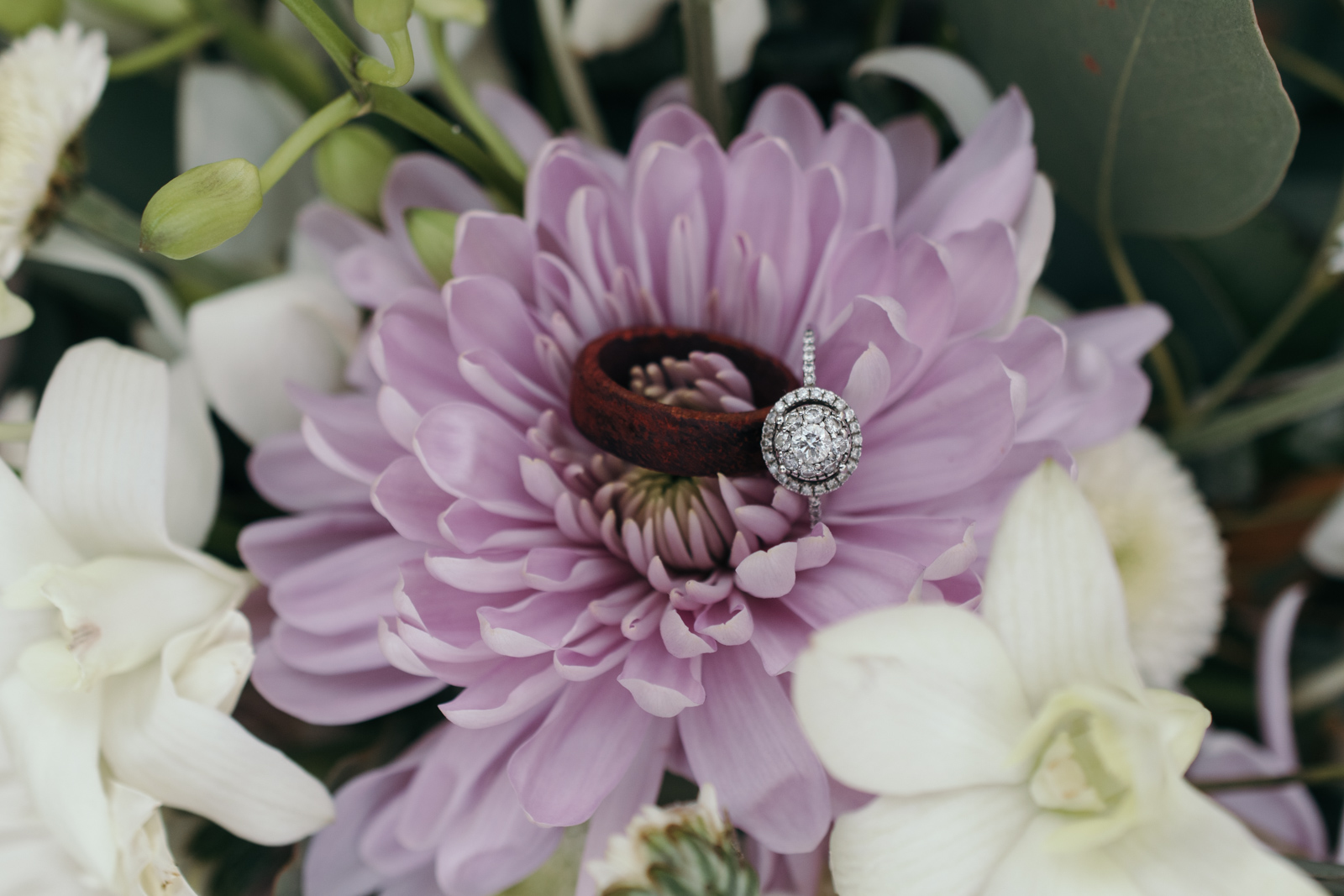 Best. Party. Ever.
We're not joking when we say that. Both Tim and Sadie have an affinity to the art of dance. To begin, they shared their first dance surrounded by their friends, locked arm in arm, swaying to the music. It was a very heartfelt and touching moment. But here is where the fun began.
Tim and Sadie had a dance off.
Both sitting in chairs prepping for the big dance off, their friends gave them pep talks, offered them water and a towel to wipe their sweat and sent them into the ring. Both showing off their best moves, everyone in the room was out of their seats cheering them on. I would say there's a clear winner here: all of us. For getting to witness that incredible dance off!!
It's pretty hard to beat a moment like that at a wedding, but they kept the hype going as they continued the dance party with all their friends and family. The entire dance floor was so packed, Joe and I stood on chairs and squeezed between dancing guests to capture the excitement.
Thank you to Tim and Sadie for such an amazing day. We are so glad we got to be a part of your celebration!