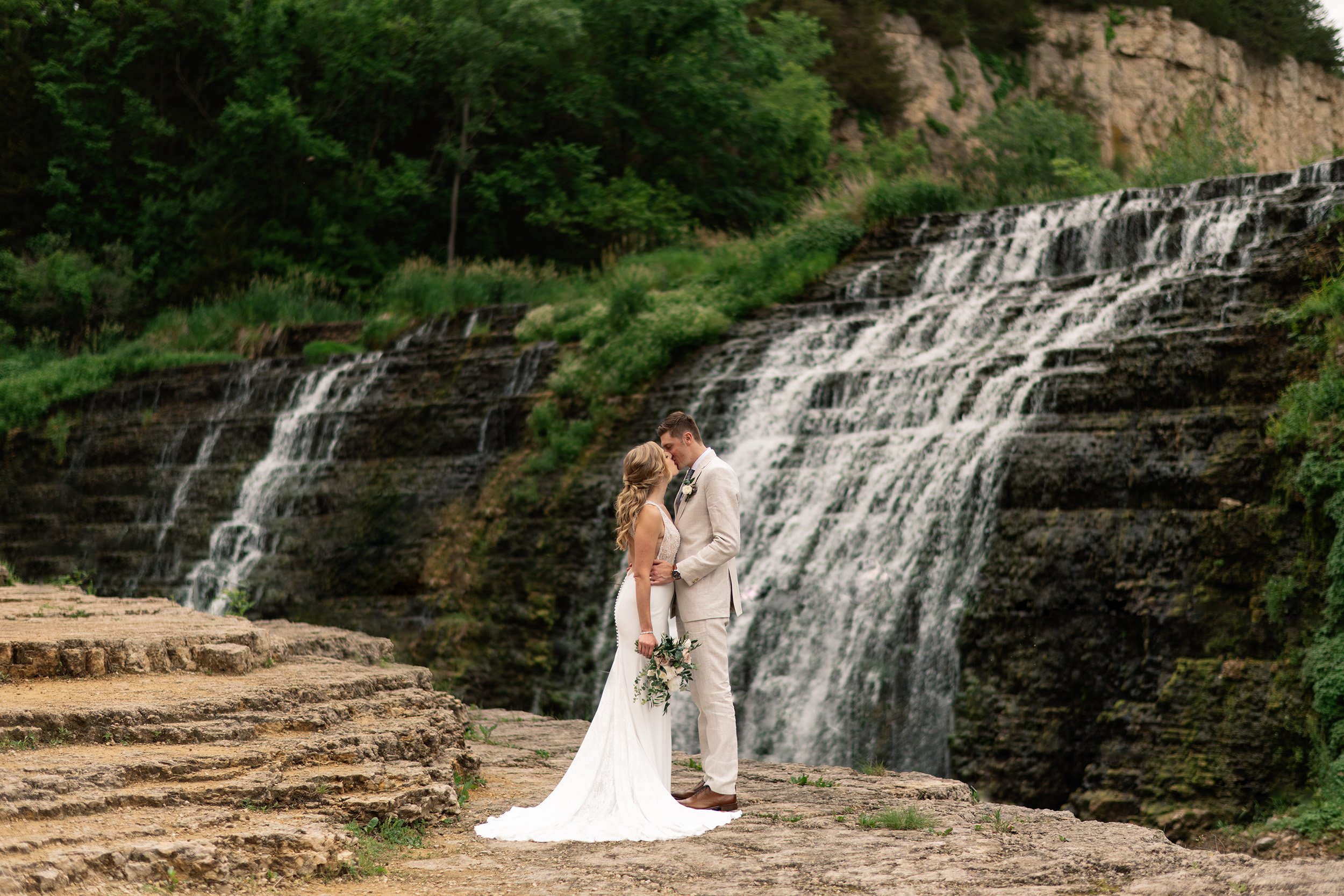 Galena Wedding | Ashton Hill Farm Galena | Jenny + Bobby
—
So it's probably pretty obvious from the photos, but Jenny and Bobby are SO much fun! There was nothing but smiles, funny faces, and cheering from them and their whole bridal party.
They got married at Ashton Hill Farm in Galena, Il. Clouds were rolling in just as we were about to start their outdoor ceremony, but Jenny and Bobby decided to go for it! It started to rain about halfway through Jenny's vows, but that did not stop them from having the sweetest ceremony! All of their guests huddled under their coats and told them to keep going. We ran and got them umbrellas, and they finished saying 'I Do!' under the rain. Needless to say, it was a memorable ceremony!
The rain finally cleared and we were able to take photos of the bride and groom with the beautiful scenic of the rollings hills of Illinois. Then, we spent the rest of the night dancing the night away! Thanks for the best day Jenny and Bobby!