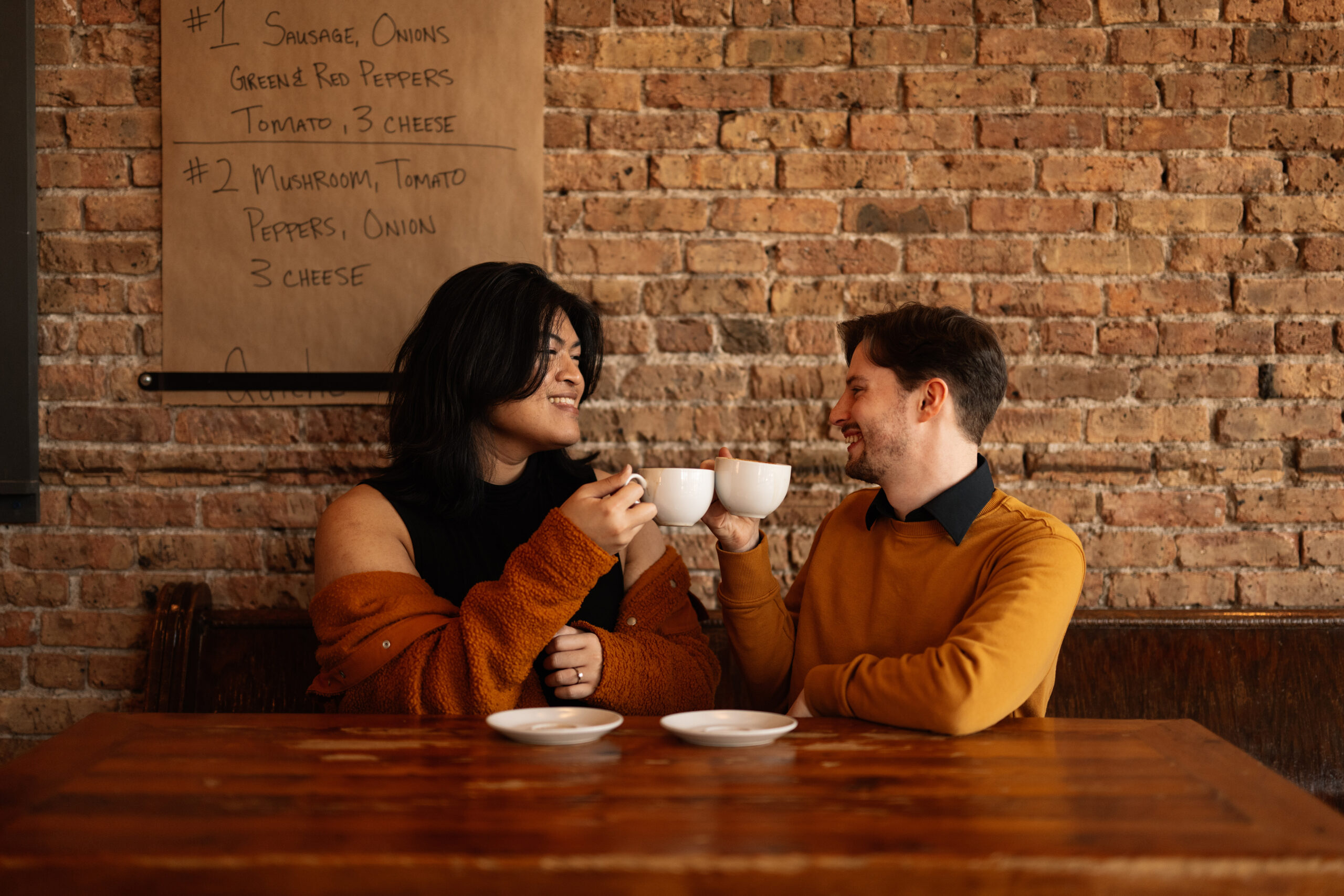 Cedar Rapids Engagement | Brewhemia + Pierson's Greenhouse | James + Josh
Ok, can we normalize engagement pictures in the middle of the work week? Who says you can't play hooky for a day and go on a 'date' with your fiancé?!
Our first stop with James and Josh was to Brewhemia coffee shop in the Newbo District in Cedar Rapids, IA. We LOVE starting a session with your favorite beverage. It's a great way to relax and start getting comfortable in front of the camera. Not to mention, Brewhemia has amazing window light, lots of cozy booths to snuggle up in, and beautiful wood floors and exposed brick walls. Basically a recipe for great photos!
After strolling through the neighborhood a bit, we made our way over to Pierson's Flower Shop and Greenhouse. Again, an amazing option for mid day photos! The all glass walls and ceilings protect you from whatever weather is going on outside and also provides great lighting. The flowers and greenery provide a variety of colors and textures to make your photos beautiful. We love photographing here! And hey, why not plant shop while you're at?
A day drinking coffee, looking at plants and taking pictures along the way sounds like a pretty great day to us. We can't wait to celebrate James and Josh at their wedding this fall!