A Photographers Guide to Des Moines Wedding Venues
For all you recently engaged couples out there, here is a list of our favorite Des Moines wedding venues! Choosing a venue is usually the first step in the wedding planning process and it can be overwhelming! And as wedding photographers, we have been to A LOT of wedding venues! There are so many things to consider: budget, guest list, if you want to be indoor or outdoors, style and location just to name a few. Hopefully this curated list helps jump start your search on finding the perfect wedding venue in Des Moines for you to say 'I do!'.
In no particular order, here are a few of our favorites:
For The Elegant Couple
Rollins Mansion is an absolutely stunning venue for weddings. It's a beautiful historic brick mansion just outside of downtown Des Moines. Aside from the beautiful architecture, flower gardens and water fountains, they have a secluded courtyard with a staircase that is perfect for smaller, intimate ceremonies. The greenery, trees and flower gardens make for a scenic backdrop to say 'I do!' They have several different spaces for the bridal party to get ready and a huge outdoor patio to have your reception and dance under the stars. With ample indoor and outdoor square footage, there are unlimited ways to use the space for your wedding.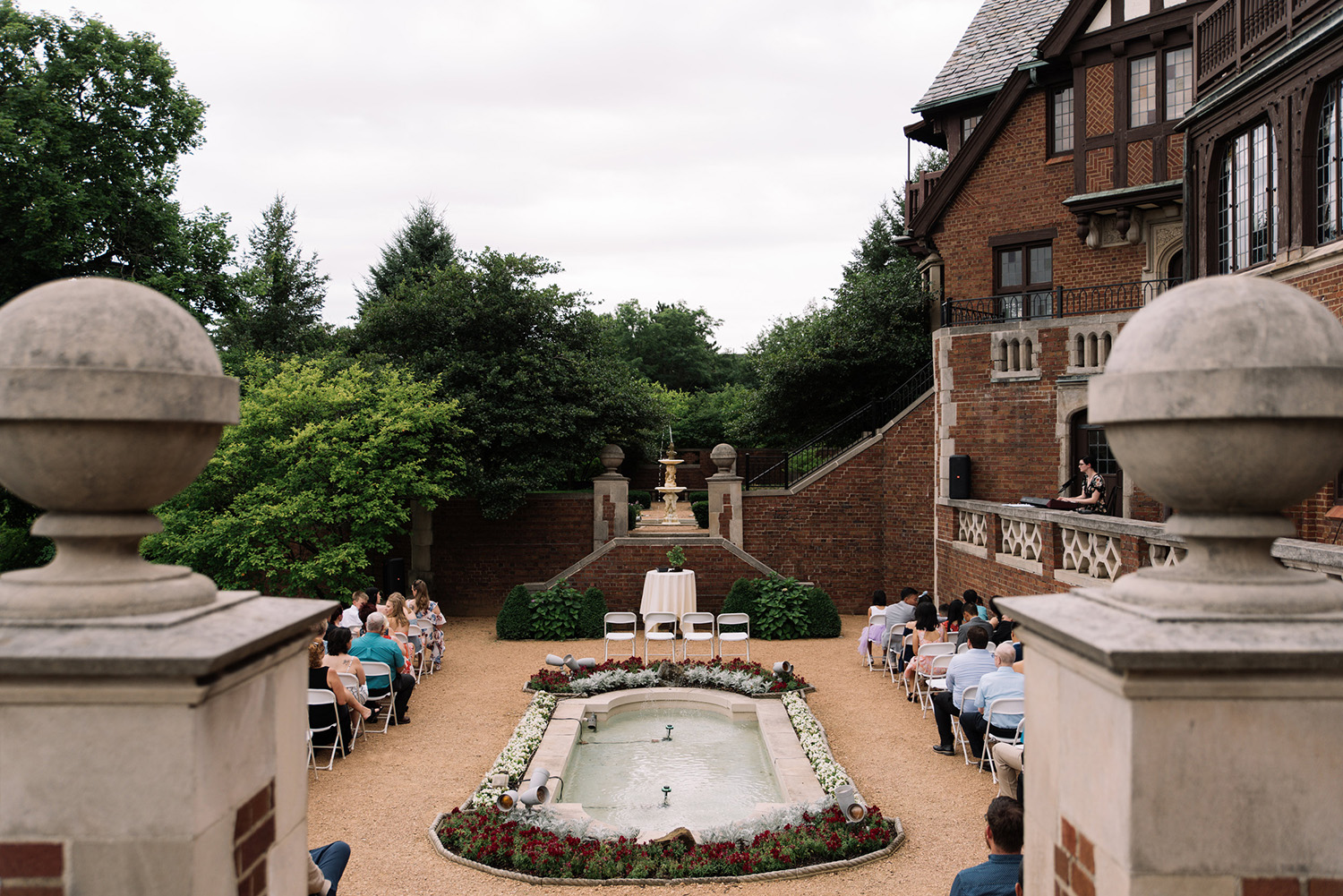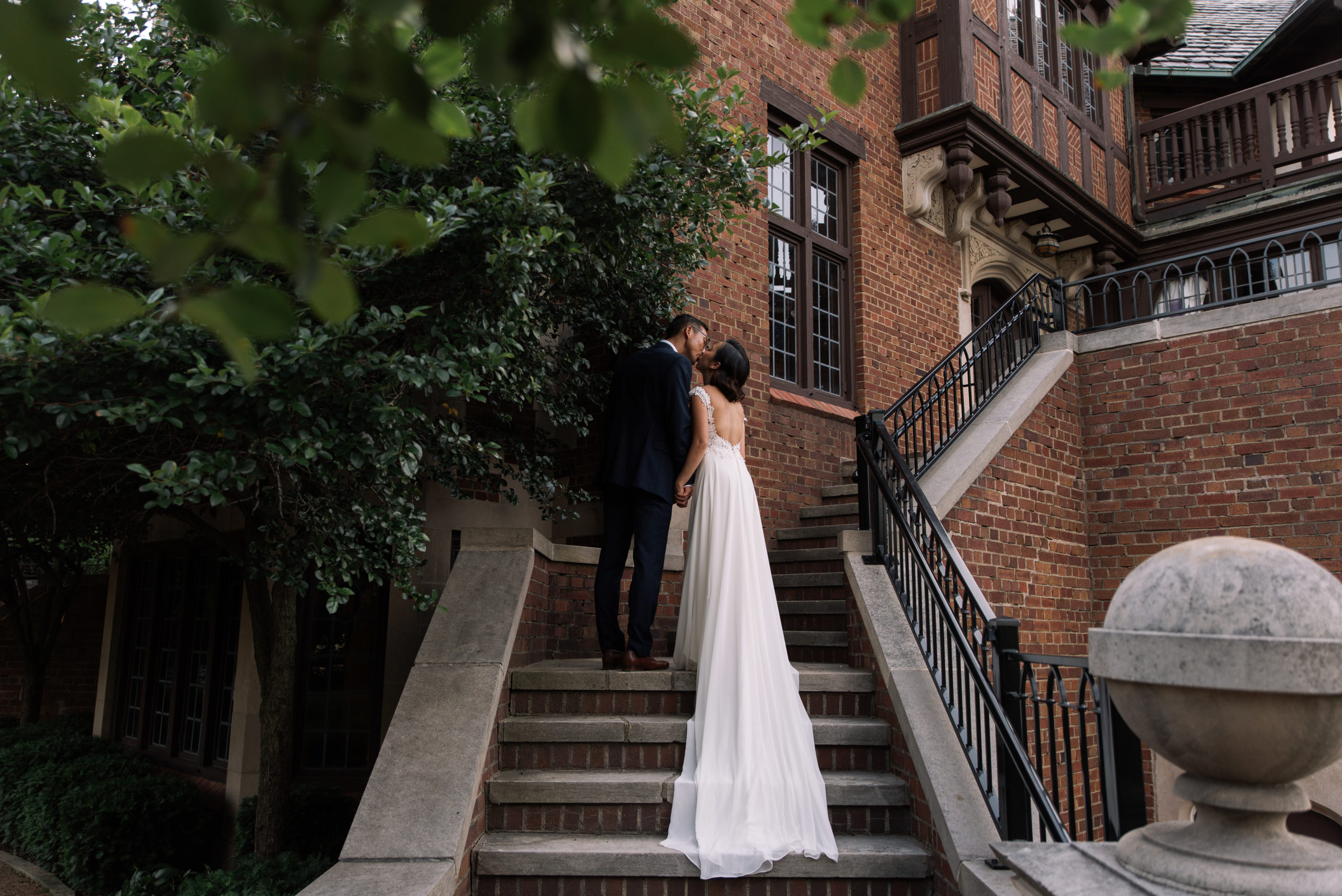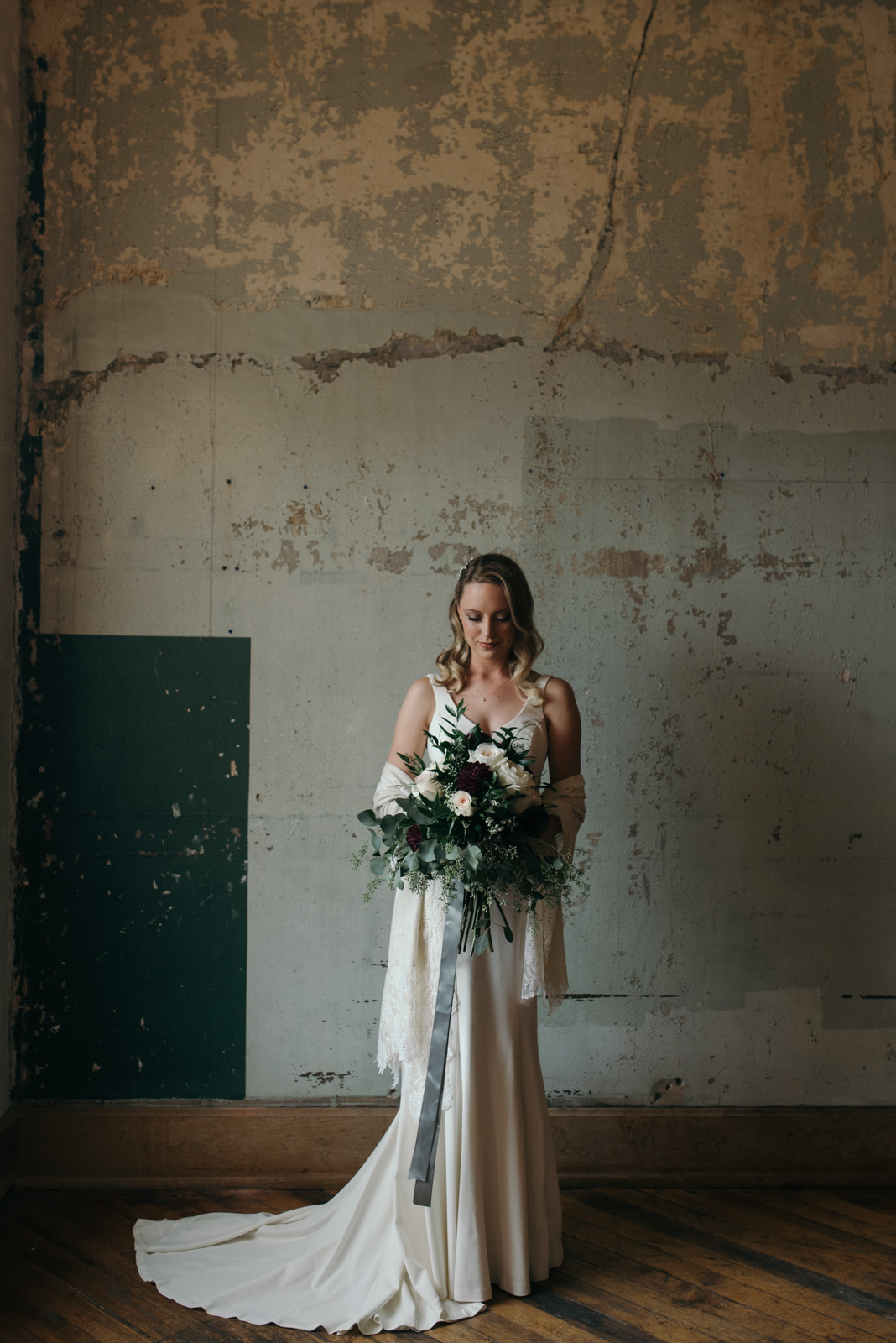 For the Rustic Chic Couple
If you love Iowa through and through and have always imagined getting married in a barn, look no further than Barnes' Place wedding venue! Some of our favorite features included a boardwalk lined with twinkly lights, dramatic black window filled garage door opening up to the reception space, countless evergreen trees and a grain bin turned outdoor cocktail bar. There are so many unique features that truly make this wedding venue one of kind. Not to mention, they have two separate places where you could have your outdoor ceremony and an entire upstairs loft with enough space for everyone to get ready.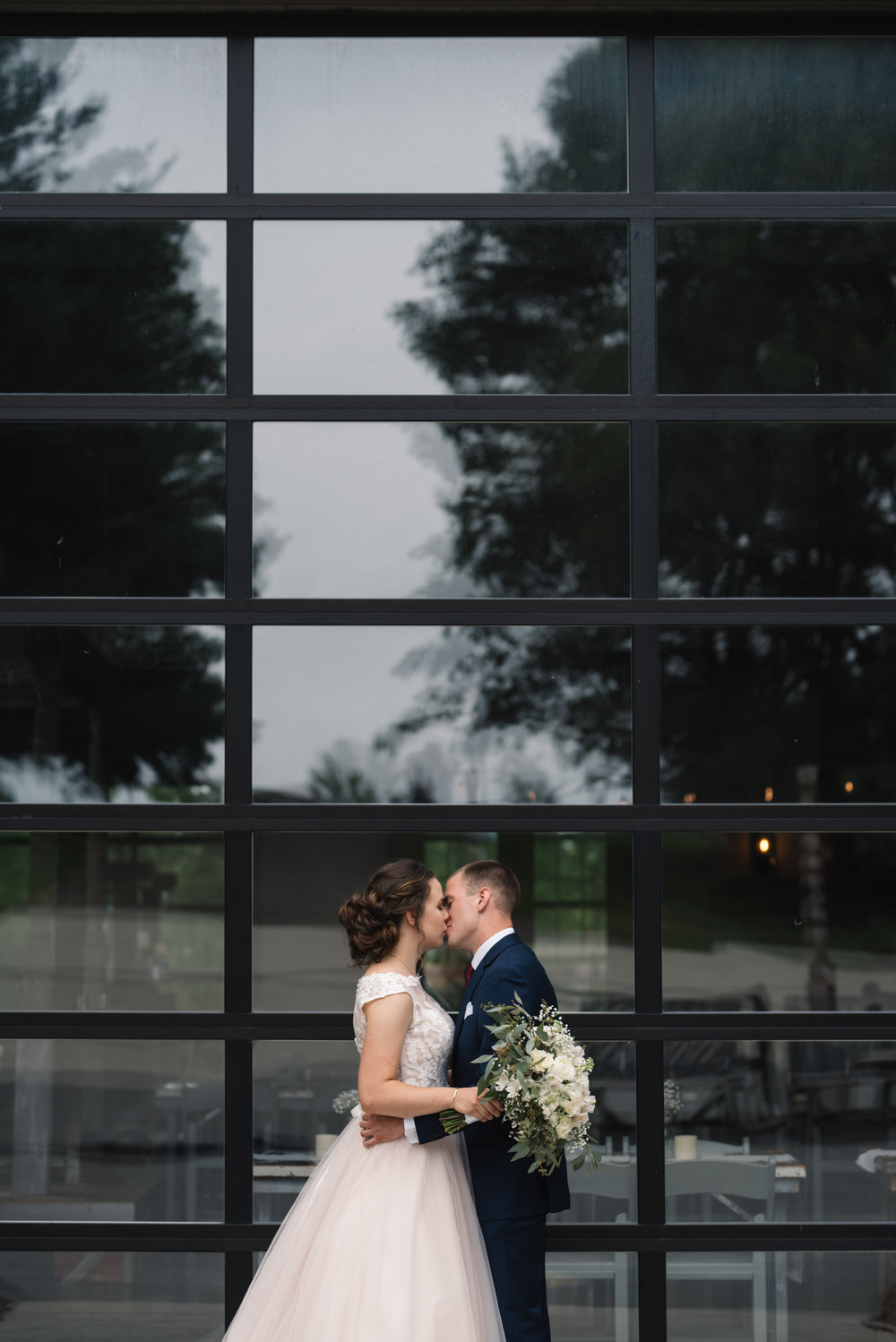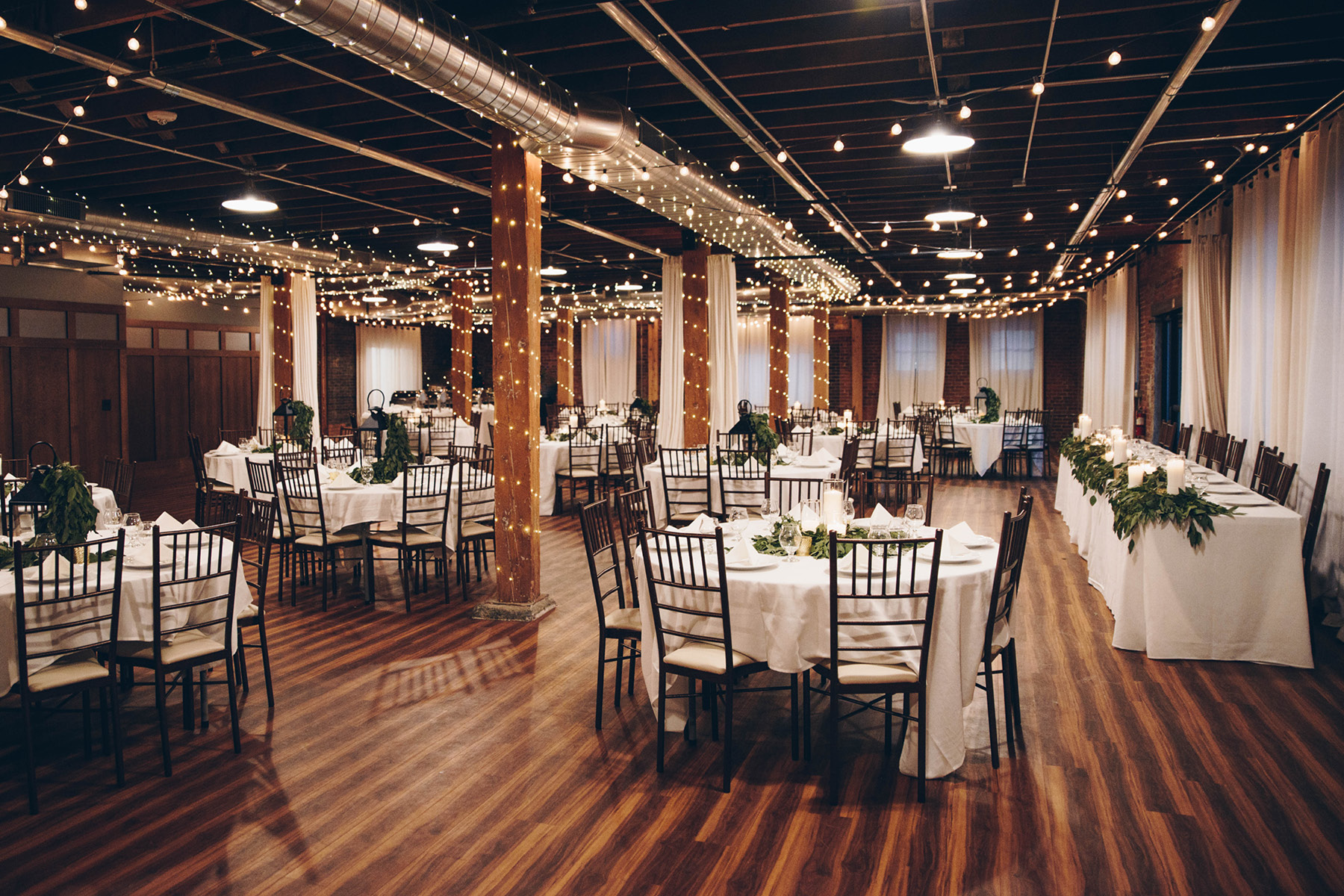 For the Laid Back Couple
If you love craft beer and good food, Iowa Taproom is a great place to get married! They are a fully functioning restaurant with over 120 beers on tap! Bonus? They have two separate rooms that are available for weddings, big and small. The Marquette Room is large enough to hold 200 guests and comes with tables, chairs and linens. It features hardwood floors, brick walls and bistro lighting. The Joliet Room can hold up to 50 guests and is perfect for smaller, intimate weddings or wedding rehearsals. The best part is, all of the catering and bar service is done in house!
For the Tropical Couple
If you love flowers, plants and greenery, the Greater Des Moines Botanical Garden is the perfect spot for your wedding. If you want to have a destination wedding without hopping on a flight, getting married inside the conservatory truly feels like you're being transported somewhere tropical. Take your reception outside on the patio with the Des Moines skyline and river as your backdrop, or have it inside in their reception hall that holds up to 200 guests. The indoor conservatory and outdoor gardens are full of color, so you'll be sure to get beautiful images whether you're indoors or outdoors. This is also a great space to have your engagement pictures taken!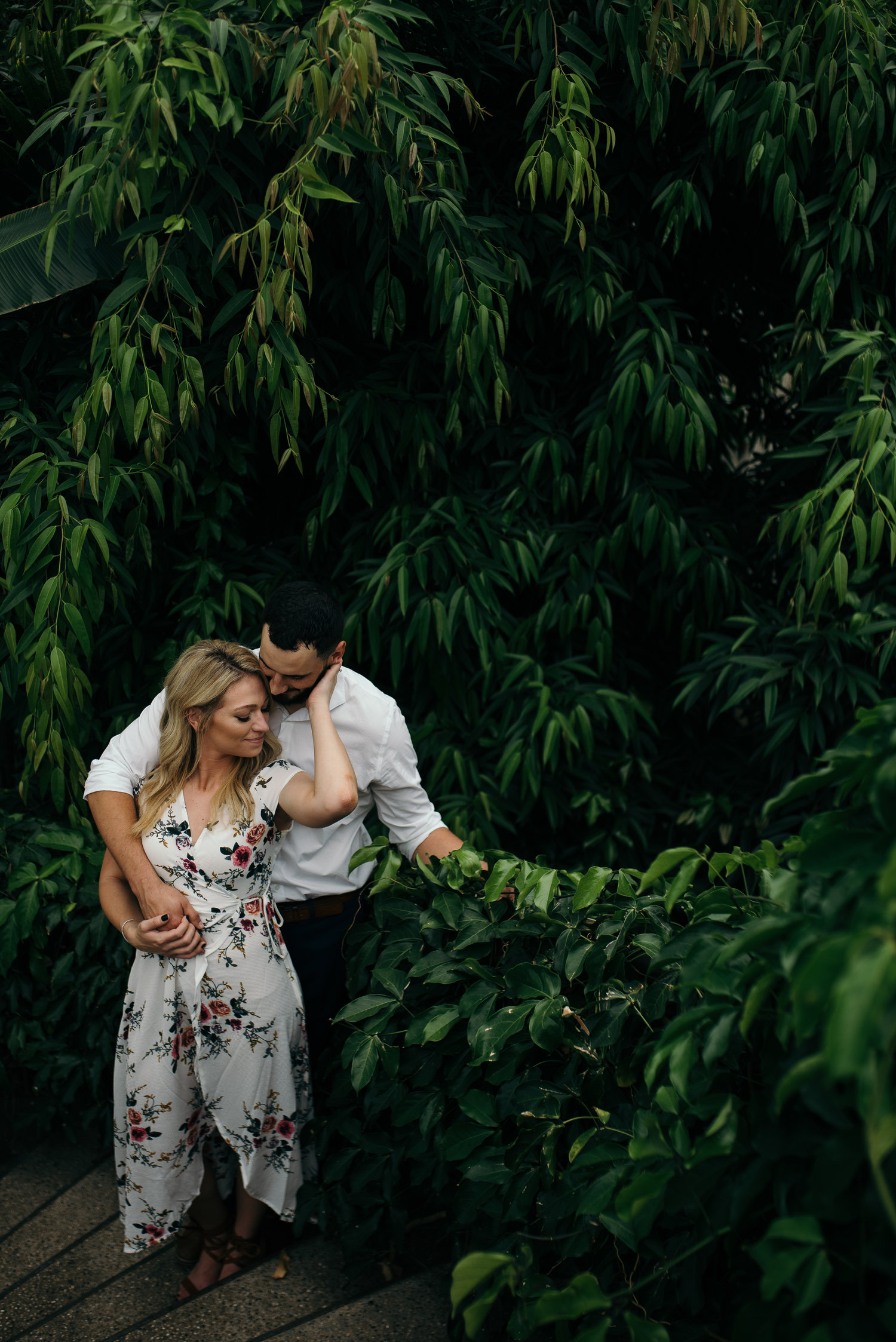 We haven't photographed at the following venues yet, but are excited to add several of them to our repertoire this coming wedding season!
For the Sophisticated Couple
The Salisbury House is a gorgeous historic mansion in Des Moines. With full use of the grounds for your wedding, you'll have plenty of space for a larger guest list. With columns, gardens, woodlands and a terrace complete with bistro lighting, your photos will surely look stunning in this idyllic setting!
For the Architectural Couple
The Loft DSM is a brand new wedding venue that we can't wait to shoot in next spring! With 7,000 square feet of space, tall ceilings, hardwood floors, brick walls and floor to ceiling windows, it's sure to become one of our favorite spots. With great bones like these, it's like a beautiful blank canvas to create the wedding of your dreams. It accommodates up to 300 guests and has enough space for a ceremony, cocktail hour and reception.
For the Downtown Couple
Located in the heart of Downtown Des Moines, Bash is a brand new wedding venue that is perfect for couples who love the sites of the city. Hop over to the Pappajohn Sculpture Garden for pictures with your bridal party or down the street to Gray's Lake Park and Water Works Park for portraits at sunset. The space features vintage tile flooring, floor to ceiling windows, a double staircase leading up to a large mezzanine above the main floor and beautiful views of the city. This space is absolutely stunning for a wedding!
For the Upscale Couple
Featuring stain glass windows, marble columns, a rotunda, terrace garden and grand staircases, Hall of Laureates – The World Food Prize is unlike any building in Iowa. Have your ceremony outside in the gardens or in the grand rotunda inside and choose between one of the ballrooms to hold your reception. The entire space is reserved for your wedding, so the possibilities are endless! The World Food Prize Building is certainly a unique, historic, elegant and truly magnificent venue for a wedding.